It's a heartbreak whenever your favorite show gets the axe, but season renewals get us excited to see our favorite characters return on screen (because we need closure after cliffhanger season-enders!). With its many original series, Netflix has given the green light to many of them, as they are officially being renewed for another season (or several). Have you found out if your favorite show is returning?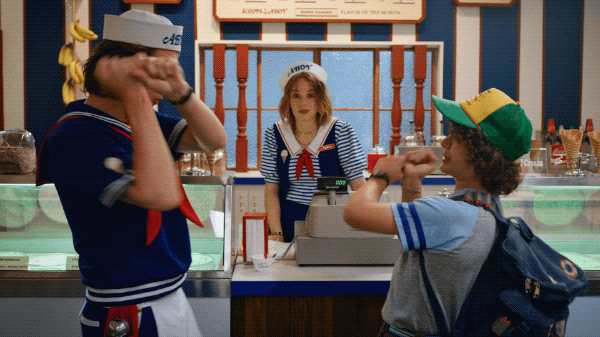 From After Life to The Witcher, here are 15 Netflix season renewals you can look forward to streaming soon!

3. The Circle (US)
(Seasons 2 and 3)

4. Elite
(Seasons 4 and 5)
ALSO READ:
Netflix Announces Elite Season 4's Newest Cast Members
ALSO READ:
From Hill House to Bly Manor, The Haunting Series Returns
ALSO READ:
Interview: 'Locke & Key' Series Creators on Adapting a Hit Graphic Novel for Netflix
Interview: 'Locke & Key' Actors on Bringing the Comics and Characters to Life
ALSO READ:
WATCH: Trailer of Netflix Animated Anthology 'Love Death + Robots' is Sweet and Lethal
Our weekly highlights and entertainment guides, straight to your inbox
ALSO READ:
We Talk With 'Never Have I Ever' Creator Mindy Kaling About Her New Show
Q&A With The Cast of New Netflix Teen Comedy Show 'Never Have I Ever'
ALSO READ:
Interview: The Fab Five Talk About Queer Eye Season 5 and More!
Queer Eye Season 5 is a Source of Sunshine
ALSO READ:
10 Entertaining Reality Competition Shows to Stream This Quarantine


ALSO READ:
We All Need a Little 'Sex Education,' a Brilliant British Teen Drama/Comedy Coming to Netflix
'Sex Education' is Coming Back for Season 3!
ALSO READ:
All Grown Up: A Review of 'Stranger Things 3'
The Cast of 'Stranger Things' Gets Together for the Season 4 Table Read
ALSO READ:
Q&A With The Witcher's Henry Cavill and Lauren Hissrich For Netflix's New Fantasy Series