Whenever we want to escape reality with TV, the fantasy and sci-fi genres are always there offering great titles for us to check out. Be it space adventures or fighting against mythical creatures, delving into stories that go beyond our perception of reality can be fun, thrilling, and sometimes even disturbing.
So if you're planning to binge some shows from these genres, you don't have to look any further. On this list, we've rounded up some sci-fi and fantasy series on Netflix to bring you to your much-needed escape from reality!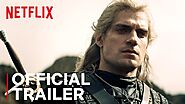 Starring Henry Cavill, Anya Chalotra, and Freya Allan
Created by Lauren Schmidt Hissrich
Watch it here
The Witcher franchise was first loved through its original books by Andrzej Sapkowski and the video game adaptations. Now with a Netflix show with Henry Cavill as the lead star, and two spin-offs on the way, we can expect that the franchise will only get bigger in time. This show follows the Witcher, Geralt of Rivia, who earns his coins by slaying monsters with his mutant abilities. That is, until his destiny becomes tied to the Princess Ciri of Cintra and the mage Yennefer.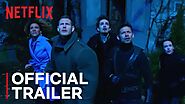 Starring Ellen Page, Tom Hopper, and David Castañeda
Created by Steve Blackman
Watch it here
Based on the comic book of the same name from Gerard Way, The Umbrella Academy follows the adopted siblings who were raised to become superheroes. But in their teenage years, the family got divided, until the death of their adopted father brought them back together. And as they grapple with their differences, they must also deal with an impending apocalypse.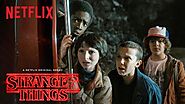 Starring Winona Ryder, David Harbour, and Finn Wolfhard
Created by The Duffer Brothers
Watch it here
_
One of Netflix's most popular shows, _Stranger Things is a sci-fi horror series filled with good humor and nostalgic references. The show follows a group of young friends-- Mike, Will, Dustin, and Lucas-- living in the quiet town of Hawkins, Indiana during the '80s. But their lives are about to change when a sinister force starts to attack unsuspecting victims, including Will. Meanwhile, a mysterious girl with superhuman powers appears and could be the only key to finding where Will is.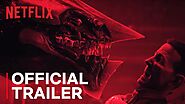 Starring Topher Grace, Mary Elizabeth Winstead, and Gary Cole
Created by Tim Miller
Watch it here
This anthology series showcases 18 animated shorts, each with a different art style. The first episode titled Sonnie's Edge is a brutal cyberpunk tale where physically-controlled monsters must fight each other. The next episode, Three Robots is a comedy where a trio of androids discuss the weird quirks of the extinct human race. Episode three, The Witness, follows a girl who sees someone being murdered across her apartment, followed by a wild chase that would go on and on in their bizarre reality. The show follows this pattern of random stories that when binged together become a feast for the eyes and the psyche.
_Starring Darby Stanchfield, Connor Jessup, and Emilia Jones
Watch it here
Locke & Key_ is a supernatural drama based on the comic book series of Joe Hill and Gabriel Rodríguez. It follows the Locke siblings-- Tyler, Kinsey, and little Bode-- as they return to their ancestral home after the mysterious murder of their father. Soon, they discover magical keys that could be connected to their father's demise.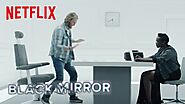 Starring Jesse Plemons, Cristin Milioti, and Jimmi Simpson
Created by Charlie Brooker
Watch it here
A dark and gritty show, Black Mirror is an anthology series with each episode depicting the disturbing consequences of technological advancements. Even though the show follows different plots and different sets of characters in each episode, its stories are just so effectively executed that most elements and characters have become iconic to the audiences. If you don't want to follow the episodes in order, Shut Up and Dance, Hated in The Nation, San Junipero, White Bear, and The National Anthem are some of our recommended titles to get you started.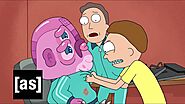 Starring Justin Roiland, Chris Parnell, and Spencer Grammer
Created by Dan Harmon and Justin Roiland
Watch it here
If you want a lively comedy sci-fi show, then Rick & Morty is your best bet, just expect some dark humor and gore animation. The show follows the eponymous duo, the awkward teenager Morty and his genius grandfather Rick, as they go on all sorts of misadventures in space and alternate universes.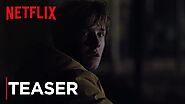 Starring Louis Hofmann, Oliver Masucci, and Jördis Triebel
Created by Baran bo Odar and Jantje Friese
Watch it here
For fans of serious sci-fi stories, Dark is the show to check out. In this series, a quiet German town is disturbed by the disappearance of two young children, which soon exposes the dark past and the secret lives of four families in the neighborhood as they try to control the curious time travel that happens in their community.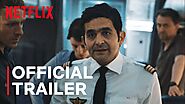 Starring Pauline Etienne, Laurent Capelluto, and Stefano Cassetti
Created by Jason George
Watch it here
Into The Night is a sci-fi thriller which pits humanity against a seemingly inescapable foe-- the sun. A passenger flight is hijacked and the hijacker insists on flying away from the sunlight as much as possible because it would kill them all. What sounded to be complete nonsense proves to be true when outside the plane window, they see utter chaos from places where the sun had already risen.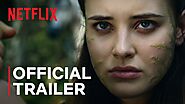 Starring Katherine Langford, Devon Terrell, and Gustaf Skarsgård
Created by Frank Miller and Tom Wheeler
Watch it here
This fantasy series which stars Katherine Langford puts a twist to the classic legend of King Arthur. It follows the story of Nimue, also known as the future Lady of the Lake, who goes on a quest with the young mercenary Arthur to deliver an ancient sword to Merlin. In this journey, Nimue also becomes a symbol for rebellion against the evil Red Paladins and their leader, King Uther.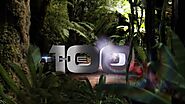 Starring Eliza Taylor, Paige Turco, and Bob Morley
Created by Jason Rothenberg
Watch it here
The 100 is a post-apocalyptic series where civilization has been destroyed by nuclear war and the only remaining humans are aboard a ship hovering in space. Almost 100 years have passed and the survivors have decided to send a hundred teenage delinquents back to Earth in the aims of repopulating the planet. As the 100 try to form a community, they become threatened by the grounders-- people who survived on the planet after the war.
12
Star Trek: The Next Generation
Starring Patrick Stewart, Jonathan Frakes, and LeVar Burton
Created by Gene Roddenberry
Watch it here
Fans of the Star Trek franchise can also binge one of its classic shows, Star Trek: The Next Generation. Running from 1987 to 1994, the show is about Captain Jean-Luc Picard leading a new generation of Starfleet officers in a space mission to seek out new planets and other life forms.
13
Chilling Adventures of Sabrina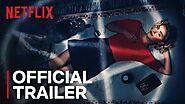 Starring Kiernan Shipka, Ross Lynch, and Miranda Otto
Watch it here
The Chilling Adventures of Sabrina is based on the Archie comic series which follows the adventures of Sabrina Spellman. Set in the town of Greendale, this coming of age series is about Sabrina's life as a teenage witch, fighting against evil forces that threaten her family, friends, and humanity altogether; while dealing with her life as a teenager at the same time.
Starring Tuppence Middleton, Brian J. Smith, and Bae Doona
Created by Lilly Wachowski, Lana Wachowski, and J. Michael Straczynski
Watch it here
From the creators of The Matrix _and _Babylon 5, this sci-fi series centers around eight strangers from different parts of the world as they discover that they are mentally and emotionally linked to each other. Called sensates, this group of multinational characters must uncover the truth behind their powers while trying to dodge the sinister Biologic Preservation Organization (BPO) and its high-ranking sensate, Whispers, who aim to hunt them down.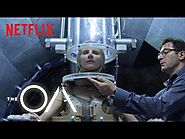 Starring Brit Marling, Jason Isaacs, and Emory Cohen
Created by Brit Marling and Zal Batmanglij
Watch it here
This mystery drama series on Netflix brings together sci-fi and fantasy. It tells the story of the blind orphan Prairie Johnson, who resurfaces seven years after her mysterious disappearance. But even more uncanny is that she returns with her eyesight restored and there are severe scars on her back. While others think it was a miracle, some suspect that her return could mean danger.
ALSO READ
Exclusive: Q&A with 'Stranger Things' Bad Boy Dacre Montgomery
Q&A with Katherine Langford, Gustaf Skarsgård, and the Creators of Netflix's 'Cursed'
'The Umbrella Academy' Showrunner Steve Blackman Shares His Favorite Scenes From Season 2
Q&A: Justin H. Min on Reuniting and Working With 'The Umbrella Academy' Cast for Season 2
Did your favorite show made it into our list?
—
Homestream images from Netflix.