Whether or not you've just started watching K-dramas or have been doing it for a long time, there will always be times when your attention span just wouldn't cooperate with your desire to finish a regular drama. And what better way to deal with this than — that's right — watching dramas that would suit your ~ very short ~ attention span!
Below, we're listing down 12 K-dramas with less than 12 episodes which you can watch over the weekend!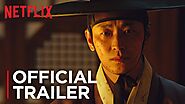 Set in the Joseon Period, Kingdom follows the Crown Prince Lee Chang who, despite his exile, must find out the truth behind the rumors that surround his father's illness. As he does so, he discovers that the kingdom is plagued by a mysterious illness that makes the infected hungry for human flesh and immune to death.
Ju Ji Hoon, Bae Doona, Ryu Seung Ryong, and Kim Sung Gyu are just some of the stars in this drama.
Number of Episodes: 6 (S1) // 6 (S2)
Where to Watch: Netflix
ALSO READ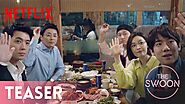 Hospital Playlist is about 5 doctors who met in medical school 20 years ago and are now colleagues and best friends in the same hospital. The drama focuses on their professional and personal lives as they deal with love, family, and their college band.
Jo Jung Suk, Yoo Yeon Seok, Jeon Mi Do, Jung Kyung Ho, and Yoo Dae Myung star in this drama.
Number of Episodes: 12
Where to Watch: Netflix
ALSO READ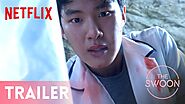 In Extracurricular, a shy model student named Oh Ji Soo, who also lives a life of crime to be able to live a normal life and get money for college. Things start to get out of control when his classmates Min Hee and Gyu Ri get involved with him. As things spiral out of control, these students try to correct their mistakes and face the consequences of their actions.
Kim Dong Hee, Park Joo Hyun, Jung Da Bin, and Nam Yoon Soo star in this drama.
Number of Episodes: 10
Where to Watch: Netflix
ALSO READ
4
Age of Youth (Hello, My Twenties)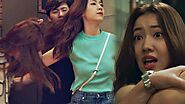 Age of Youth is the story of five girls, all in their twenties, and their lives while staying in a house called "Belle Epoque." As these girls bond in the house, they also get closer with each other while dealing with all the personal issues that come with being in their 20s. It follows their struggles as they deal with relationships, debt, part-time jobs, and their dreams. This drama stars Han Ye Ri, Ryu Hwa Young, Park Eun Bin, Han Seung Yeon, Park Hye Soo, and more.
Number of Episodes: 12 (S1) // 14 (S2)
Where to Watch: Netflix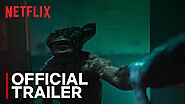 Sweet Home is a drama based on a popular webtoon of the same name. It's about Hyun Soo, an 18-year-old hikikomori who moves into the Green Home after a family tragedy. Things take a turn for him and the other residents when they suddenly realize that monsters taking the form of human desires are threatening humanity. As the "monsterization" begins to happen among the survivors, Hyun Soo and the other residents must find a way to survive.
Song Kang, Lee Si Young, Lee Do Hyun, and Lee Jin Wook star as the leads of this drama.
Number of Episodes: 10
Where to Watch:** Netflix
ALSO READ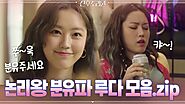 Birthcare Center follows Oh Hyun Jin, who discovers after giving birth that despite being good at everything work-related, she doesn't have an idea on how to raise a baby. She then decides to visit a birth care center -- a place where even popular personalities come for postpartum care -- where she meets four other women who inspire her and grow with her as adults. The drama stars Uhm Ji Won, Park Ha Sun, Choi Ri, Jang Hye Jin, and Yoon Park.
7
Missing: The Other Side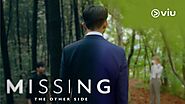 Missing: The Other Side is a thriller drama that follows Kim Wook, who uses his looks and way with words to swindle people. After an encounter with bad guys, he ends up at Duon Village, a place where the souls of the missing and the deceased live. Despite this place being invisible, Kim Wook can see the residents, and he finds himself drawn to them and helping them solve the mystery behind their deaths. Go Soo, Heo Joon Ho, Ahn So Hee, and Ha Joon star in this drama.
Number of Episodes: 12
Where to Watch: Viu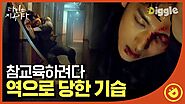 Strangers From Hell is a psychological-thriller about Yoon Jong Woo, a writer who moves into a cheap and small room in Eden Gosiwon until he can afford a better apartment. As he tries to settle in his new place, Jong Woo starts to experience a series of mysterious events, making him suspicious of his landlady, his neighbors, and the handsome dentist who lives right next door.
Im Siwan, Lee Dong Wook, Lee Jung Eun, and Ahn Eung Jin are just some of the stars in this drama.
Number of Episodes: 10
Where to Watch: Netflix / Viu
ALSO READ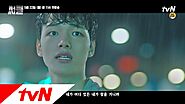 Circle is a sci-fi drama takes place in 2017 and 2037. In 2017, a college student named Woo Jin notices a series of suicides linked to Bum Gyun -- who has been in search of aliens. As he investigates the case, he meets Han Jung Yeon, who is also investigating the multiple suicides.
The 2037 timeline, on the other hand, features a South Korea that is divided between the Normal Earth and the Smart Earth. Here, the story follows Kim Joon Hyuk, a detective who tries to get into Smart Earth to investigating the case of twin brothers who went missing in 2017. As he works on the case, he also starts to uncover the truth behind the crime-free status of Smart Earth.
Yoo JIn Goo, Kim Kang Woo, Gong Seung Yeon, and Lee Gi Kwang star in this drama.
Number of Episodes: 12
Where to Watch: Viu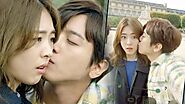 The Package is about Yoon So So, who becomes a travel guide in France after she gets stranded in the country. Thanks to her job, she gets to meet travelers like San Ma Roo and Kim Gyung Jae, who all have different stories. Despite not wanting to get involved with each other's personal lives, they eventually get closer as they travel the country together. This drama stars Jung Yong Hwa, Lee Yeon Hee, Yoon Park, Choi Woo Sik, and more.
Number of Episodes: 12
Where to Watch: Netflix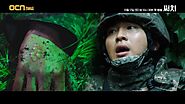 Search follows Yong Dong Jin, a South Korean conscript sergeant who is also the military's leading sniffer dog handler. He's only a month away from being discharged when he finds himself caught in a mysterious murder case in the demilitarized zone (DMZ) -- the area separating North and South Korea. The army leaders then form an elite search party for clues on the case, enlisting the help of Dong Jin and his dogs. As Dong Jun and his squad begin to investigate, they realize that what they're hunting does not seem human.
Jang Dong Yoon, Krystal, Yoon Park, Lee Hyun Wook, and Moon Jung Hee are among the stars in this drama.
Number of Episodes: 10
Where to Watch: iQIYI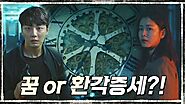 Train centers on Seo Do Won, a detective who stumbles upon corpses that are buried in an abandoned train station. They quickly label it as a serial murder case, but things get weird when the dead victims turn up alive. They then realize that the train that arrives in the station is actually a portal between parallel universes. Do Won then travels to the other world to find the serial killer. This drama stars Yoon Shi Yoon, Kyung Soo Jin, Shin Soo Yool, and more.
Number of Episodes: 12
Where to Watch: Viu
ALSO READ
—
Which of these K-dramas have you seen or are you planning to see? Let us know in the comments!
Stay in the loop and connect with us on Facebook, Instagram, and Twitter.
Homestream images are from JTBC and Netflix.