Let's all face it: a good show isn't complete without a good villain to make the lives of our hero and heroine a living hell. And while we've always thought that everything's all fun and colorful in K-dramaland, the same still applies to them. No matter how much we love our main leads, there will always be that nasty kontrabida who has the ability to make our blood boil whenever they come on the scene!
After listing down some of our favorite K-drama boys and couples, we now bring you 10 of our favorite K-Drama kontrabidas and why we can't help but love to hate them! Proceed with caution because there will be spoilers on this list. Check it out below:

1
Seo Moon Jo of 'Strangers From Hell'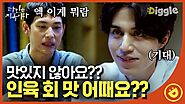 Played by Lee Dong Wook
There are a lot of bad guys in Strangers From Hell, but no one else comes close to Lee Dong Wook's Seo Moon Jo. A handsome dentist by day and a psychopathic serial murderer at night, he uses his pretty face to lure people into his trap and kills them just for the heck of it. He was also able to turn the life of every other resident in the gosiwon into a living hell, haunting them and turning them into murderers like himself.
If there's anything we've learned from Lee Dong Wook's portrayal of this character, it's to never trust a pretty face.
Stream it here.
2
Jang Geun Won of 'Itaewon Class'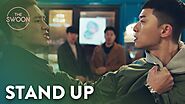 Played by Ahn Bo Hyun
What's this list without the nuanced nemesis of Itaewon Class, right? While he's just as hated in this show as his father Jang Dae Hee, something that makes Geun Won a better antagonist is how he isn't really born to be one. Unlike his father, he is someone conditioned to be greedy for power, all because he's destined to be his father's successor. And that behind the facade that he shows off to people, he's actually someone who's vulnerable and pitiful at times. This is one of the reasons why for a moment we all rooted and hoped that he can somehow turn out to be someone good.
However, just as we all thought that he can change and get the redemption act he deserves, he still surprises us after he comes out from jail worse and more selfish than ever!
Stream it here.
3
Park Haeng Ja of 'It's Okay To Not Be Okay'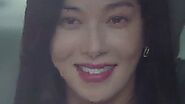 Played by Jung Young Nam
From the start of the series, everyone saw Head Nurse Park as the caring nurse that she is. She knows the patients of OK Hospital well, tends to their needs, and is mindful of what triggers them. However, as we get closer to the show's big climax, we learn that she's also Moon Young's long lost mom and that behind her friendly face is an evil woman who's caused her daughter and the people that care for her so much trauma.
Many theories about Head Nurse Park being sketchy surfaced as the show progressed, but all those theory videos still weren't able to prepare us for the big reveal of her true identity. Really, we think no one's going to ever forget her creepy smile after that butterfly painting, right?
Stream it here.
4
Cho Cheol Gang of 'Crash Landing On You'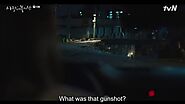 Played by Oh Man Wok
Cho Cheol Gang is the ultimate baddie of Crash Landing On You. Not only is he a corrupt official from the get-go, he's also the kind of guy who'd do everything to cause pain on Captain Ri Jeong Hyeok and everyone who gets in his way to power. By everything, we meant even crossing borders to South Korea to follow and harm Se Ri as his way of revenge after getting arrested.
Stream it on Netflix.
5
Hyun Soo Ah of 'My ID is Gangnam Beauty'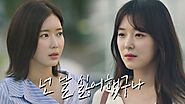 Played by Jo Woo Ri
In My ID is Gangnam Beauty, Soo Ah is a pretty face who naturally gets all the attention from the boys. In front of everyone, she's a nice girl who can do no wrong. But behind her appearance is a girl who likes to use the boys' affection and attraction in her favor, and hates it when someone else gets the look that she thinks is supposed to be hers.
While these things make her seem like the "villain" in the story, we later get to know that her dark side comes from her own conflicts and insecurities. In the end, we somehow find ourselves rooting for her character that she finally gets to accept things about herself that she cannot before and change her attitude for the better!
Stream it here.
6
Do Joon Young of 'My Mister'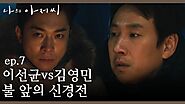 Played by Kim Young Min
Do Joon Young is the young CEO in My Mister who is known for his greed and his cowardly character. Determined that he stay in power for a longer time, he doesn't think twice in using his money and his resources to sabotage the career of anyone who might be a threat to his position.
As if that's not cunning enough, he even dares to date someone else's wife, taking advantage of their not-so-happy of a marriage. He also tries to set the husband up for something that would cause his termination from work, and be completely remorseless while doing so.
Stream it here.
7
Empress Yoo of 'Moon Lovers: Scarlet Heart Ryeo'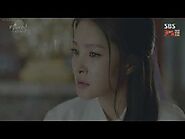 Played by Park Ji Young
Ah yes, the "Evil Queen" of Scarlet Heart! What we hate about Empress Yoo is not her cunning ways to have a son seated on the throne, but how he treats her son and 4th prince Wang So. Despite everything that So has done for her, she continues to hate him to the point of wanting him dead, all because of a scar than she inflicted on him. She never claimed him as her son, not when he took the throne for her, and especially not even when she was on her deathbed.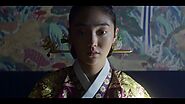 Played by Kim Hye Jun
Another Evil Queen in K-dramaland is Queen Cho of the zombie K-drama Kingdom. Her character is one we're sure no one feels any sort of sympathy for, since she's willing to do everything in her power to make sure she remains the most powerful in the kingdom. This includes killing infants, their mothers, and even her own father Cho Hak Ju, who we already thought was the most despicable one in the show.
Stream it here.
9
Coach Kim Joo Young of 'SKY Castle'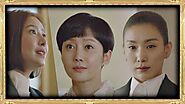 Played by Kim Seo Hyung
Kim Joo Young is the coach or tutor in SKY Castle known for her cold behavior. She is hired by rich families to ensure that their children will be able to get into South Korea's top three universities, and is in-demand enough to pick which one she'll be tutoring. Because she's paid a lot to do this, she definitely has her ways to make sure she and her student succeed, although these methods can be rather cruel and controversial.
However, as we get to know more about Coach Kim, we get an understanding of why she is the way she is. She just wants to punish others for pushing their children to their limits because of their greed -- something that she herself is guilty of doing to her own child. This, of course, still doesn't excuse her for planning Hye Na's murder and framing Woo Joo for it, though!
Stream it here.
10
Yeo Da Kyung of 'The World of the Married'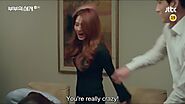 Played by Han Seo Hee
If there's anything we managed to do while watching The World of the Married, it's to hate on every single character who crosses Ji Sun Woo. Still, on one else comes close to our feelings for Yeo Da Kyung, Lee Tae Oh's mistress. Despite knowing that Tae Oh is a married man with a son, she continues to see him and not be guilty while doing so. She even has the audacity to visit Sun Woo's clinic to consult for her pregnancy and hint about everything that she and her husband has been doing behind her back.
Thankfully, Da Kyung learned her lesson that a cheater will always be a cheater and she found her redemption at the end of the story, leaving Tae Oh alone and broke. But that doesn't mean we're going to easily forget just how much we've hated her for being one of the people who ruined Ji Sun Woo and her family!
Stream it here.
—
Did we miss your favorite K-drama kontrabidas? Let us know in the comments!
Stay in the loop and connect with us on Facebook, Instagram, and Twitter.
Homestream images are courtesy of Netflix and JTBC.
ALSO READ
10 K-Drama Male Leads Who Make Us Swoon
8 K-Drama Bromances We All Love
8 K-Drama Couples We Love to Love (and Where to Stream Them)