When watching a certain drama or TV show, we surely have that one barkada or friend group we all like to tag as #squadgoals. And with all of us still in quarantine with no chance to hang out with friends anytime soon, we're all left with the option to rely on these TV groups to give us the laugh and the "adventure" we oh-so-miss when spending time with friends!
From Western TV shows and K-dramas to anime, here's a rundown of 12 TV barkada we would absolutely love to join: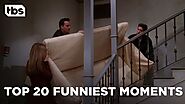 What even is this list without this iconic group, right? What we love about Monica, Chandler, Rachel, Phoebe, Joey, and Ross' friendship is how they all stick with each other even "when the rain starts to pour." The sitcom follows the group as they navigate through adulthood, finding jobs and falling in love, and we can only wish we got a barkada like them that could be our support system when the going gets tough!
Stream it here.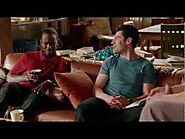 New Girl focuses on Jess, who moves in with Jess, Nick, Schmidt, and Winston after catching her boyfriend cheating on her. As the show progresses, we see the group getting closer, as they each go through life and love.
Stream it here.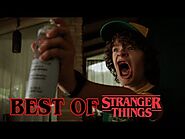 While Eleven, Mike, Dustin, Will, Lucas, and Max's friendship is unlike all the others in this list, the Stranger Things gang still deserves a spot on it because of how powerful they are together. When they're not playing D&D and arcade games, they're out there fighting Demogorgons. And when one of them gets in trouble, the others always come through for them, no matter how dangerous it can be.
Stream it here.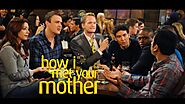 The HIMYM gang -- Ted, Robin, Barney, Lily, and Marshall -- is the kind of gang that makes us miss those nights when we go drinking with friends after a long day at work. While they're definitely not the most unproblematic friend group out there, we're sure that there's a moment when we wish we could share some drinks with them at McLaren's. They seem to be a fun and carefree group to join with since they always look like they enjoy each other's company.
Stream it here.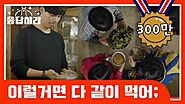 What we love about the relationships in Reply 1988 is how it explored that of the Ssangmun-dong squad. Duk Seon, Jung Hwan, Sun Woo, and Taek remind us of the friends with who we experienced most of our childhood and growing up years with. They're the characters who remind us of the barkada we once had who is still a huge part of our lives despite having drifted apart.
Stream it here.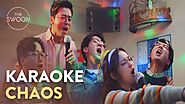 Another K-drama group we love to love is Chae Song Hwa, Lee Ik Joon, Ahn Jung Won, Kim Jun Wan, and Yang Seok Yeong's squad of doctors in Hospital Playlist. They went through the hardships of medical school together and eventually ended up landing a job at the same hospital. If that's not even enough, they also play in a band together! We love how they always find time to bond with each other amidst their busy schedule, and they make sure they're there when one of them needs company.
Stream it here.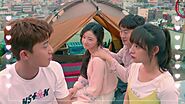 Fight For My Way's Ko Dong Man, Choi Ae Ra, Kim Joo Man, and Song Ha Yon's friendship is another one of K-dramaland's #SquadGoals. Growing up together, these guys know each other like the back of their own hands. They know when to back off and when to be there for each other. Their stories are something that most of us will relate to since they mostly revolve around how they grew up as adults and try to pursue their passions.
Stream it here.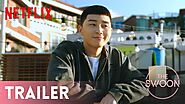 There are so many things to love about Itaewon Class' DanBam Squad, aside, of course, from its diversity. Throughout the drama, Park Saeroyi, Jo Yi Seo, Jang Geun Soo, Ma Hyun Yi, Choi Seung Kwon, and Kim To Ni stuck together, through the good and the bad times. Because of this, we also saw DanBam rise from being a small pub in Itaewon to one of the biggest food companies in Seoul!
Stream it here.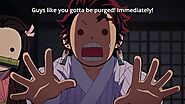 The squad that fights demons together stays together, right? While Tanjiro, Inosuke, Zenitsu, and Nezuke are already strong in their own way, this squad is even stronger (and even more chaotic!) when put together. Sure, they'll give you a headache because of the way they banter and get on each other's nerves, but they do get a job done, and they make a pretty good team when worse comes to worst. And it always does in the world of Demon Slayer.
Stream it here.
10
The Promised Neverland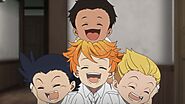 If there's one thing we all learned from The Promised Neverland, it's to not underestimate kids, particularly Emma, Norman, and Ray. This squad is not only caring for all the other kids in the orphanage but is also intelligent enough to outsmart the adults and plan their way out of there. Despite being unsure of the plan from the start, these three kids still worked together to make sure they won't be leaving any of their "siblings" behind.
Stream it here.
11
Wotakoi: Love Is Hard For Otaku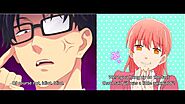 Every otaku and fujoshi in hiding would definitely find themselves relating and wanting to be a part of Wotakoi's squad. Momose Narumi, Nifuji Hirotaka, Koyanagi Hanako, and Kabakura Taro's squad is the kind of group that just seems to click naturally, even despite having different interests. Their idea of a hang-out is also pretty simple since they all just like going to manga stores after work and playing video games when they have time to spare. Besides, who wouldn't want to have a constant person to fangirl with when a new manga or game comes out, right?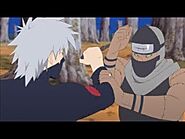 Known to be one of the best teams in Naruto, the Ino-Shika-Cho team is well-loved by fans because of how good their teamwork is. What we love about Shikamaru Nara, Ino Yamanaka, Choji Akimichi's squad is how they complement each other's strengths and weaknesses when fighting, making them a powerhouse group altogether!
Stream it here.
—
What's your favorite TV show squad? Let us know in the comments below!
Stay in the loop and connect with us on Facebook, Instagram, and Twitter.
Homestream images are courtesy of Netflix.
ALSO READ
8 K-Drama Bromances We All Love
15 Binge-Worthy TV Shows Based on Comic Books
10 of The Most Binge-Worthy TV Shows According to Netflix