For the seasoned K-drama fan, one of the go-to sites and apps to stream both new and classic K-dramas is Viu. Aside from carrying a wide selection of Asian content — from movies and dramas to variety shows — the website is also accessible to a lot of fans.
The dramas here are all available for free, as long you don't mind watching a couple of ads before and in between the episode, and if you are willing to wait a few days for new episodes of ongoing dramas to be available for free streaming.
ALSO READ
21 K-Dramas We Can't Wait To Watch This 2021
IN PHOTOS: All the K-Dramas We Loved in 2020
Wondering which dramas you can watch on Viu? Here are 12 of the many dramas to add to your watch lists:

1
The Penthouse: War in Life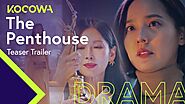 The Penthouse: War in Life is a makjang drama set in the luxury penthouse apartment called Hera Palace. At the center of the story are Sim Su Ryeon, the so-called "queen of the penthouse," Cheon Seo Jin, the prima donna of the residence, and Oh Yoon Hee, who comes from a poor background but strives to earn money for her daughter. The drama follows these ladies as they battle for wealth, power, and prestige as they all covet the most coveted penthouse in Seoul.
Lee Ji Ah, Kim So Yeon, Eugene, Uhm Ki Joon, and Yoon Jong Hoon star in this drama.
Stream it here.
ALSO READ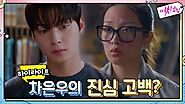 Moon Ga Young star in True Beauty as Lim Ju Gyeong, a shy comic book fan whose popularity skyrockets she masters the art of doing makeup. In her new school, she meets and befriends Lee Su Ho and Han Seo Joon, who have a long a complicated history with each other. As she becomes closer to these two boys, she starts to think about how long she can keep her "secret" and hide her true face from them and her classmates.
Joining Moon Ga Young in this drama are Cha Eun Woo, Hwang In Yeop, and Park Yoo Na, who play Lee Su Ho, Han Seo Joon, and Kang Soo Jin.
Stream it here.
ALSO READ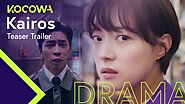 Kairos centers on Kim Seo Jin, who has a good job and lives a wonderful life with his family. Things change for him when his young daughter is kidnapped and his wife commits suicide. He then receives the opportunity to fix things, with the help of Han Ae Ri, a woman living one month from the past, who also needs his help after her mother mysteriously disappears from the hospital.
Shin Sung Rok, Lee Se Young, Ahn Bo Hyun, and Nam Gyu Ri star in this drama.
Stream it here.
ALSO READ
4
Tale of the Nine-Tailed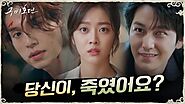 This fantasy drama is about Lee Yeon -- a gumiho or mythical nine-tailed fox who swore to protect the mortal world from supernatural beings in exchange for the reincarnation of his lost first love. Nam Ji Ah, on the other hand, is a woman whose parents disappeared after getting involved in a mysterious car accident. She is now a producer who searches for stories involving the supernatural. Lee Dong Wook, Jo Bo Ah, and Kim Bum star in this drama.
Stream it here.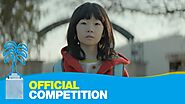 Mother is based on a Japanese drama of the same name. It's about Soo Jin, a temporary school teacher who kidnaps Hye Na, one of her students, upon realizing that she's being abused. She then tries to take care of her, acting as her substitute mother. Starring in this drama are Lee Bo Young, Heo Yool, and Lee Hye Young.
Stream it here.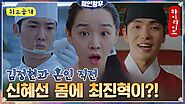 A historical drama based on the Chinese novel "Tai Zi Fei Shen Zhi Ji," Mr. Queen is about Jang Bong Hwan, a popular male chef who suddenly finds himself in the body of Kim So Yong, a young queen from the past. As she lives her life in the palace, he discovers that his husband, King Cheol Jong is harboring secrets and is not as meek as he seems to be.
Shin Hye Sun, Kim Jung Hyun, Bae Jong Ok, Kim Tae Woo, and Seol In Ah star in this drama.
Stream it here.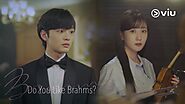 Do You Like Brahms? stars Park Eun Bin as Chae Song Ah, who defies her family and enters the music program of the same university where she originally studied business. Since she's 7 years older than her classmates, she struggles to adapt to her new school life. She eventually finds the comfort she needed when she heers the pianist Joon Young playing "Traumerei."
Joining Park Eun Bin in the cast are Kim Min Jae, Park Ji Hyun, and Kim Sung Chul.
Stream it here.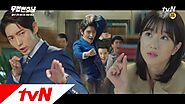 Lawless Lawyer stars Lee Joon Gi as Bong Sang Pil, who was once a gangster but eventually becomes a lawyer to avenge her mother's death. Seo Ye Ji, on the other hand, plays Ha Jae Yi, who fights for justice. The two end up working on a case that involves the powerful judge Cho Moon Sook, and Ahn Oh Joo, a former gangster who's now the CEO of a corporation.
Joining the two leads in this drama are Lee Hye Young, Choi Min Soo, Lee Dae Yeon, and more.
Stream it here.
9
Moon Lovers: Scarlet Heart Ryeo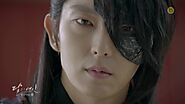 IU stars in Moon Lovers: Scarlet Heart Ryeo as Go Ha Jin, who wakes up in the Goryeo Dynasty after a solar eclipse. There, she wakes up as Hae Soo, and she meets the princes of the Wang family. She then gets caught in the princes' fight for power and eventually falling in love with the 4th princes who everyone fears.
Joining IU in this drama are Lee Joon Gi, Kang Ha Neul, Ji Soo, Nam Joo Hyuk, EXO's Baekhyun, Kang Han Na, and more.
Stream it here.
10
When the Weather is Fine
When the Weather is Fine is a story of forgiveness, love, and healing, set in the countryside. Park Min Young plays Hae Won, who moves back to her hometown after growing tired of her life in Seoul. It's there that she meets Seo Kang Joon's Eun Seob, a bookstore owner, who lives a life of routine. His life changes as he gets to know Hae Won better.
Lee Jae Wook, Kim Hwan Hee, Moon Jung Hee, and Im Se Mi also star in this drama.
Stream it here.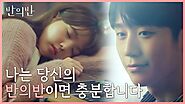 A Piece of Your Mind centers on Moon Ha Won, who has made a name in the AI industry after founding a popular portal site. He's a rational thinker with a soft heart, and he believes that having a small fraction of his love's heart is enough to sustain him. This belief is put to test when he meets Seo Woo, a classical music recording engineer. Despite all the setbacks she experienced in life, she still maintains a positive mindset.
This drama stars Jung Hae In, Chae Soo Bin, Lee Ha Na, Kim Sung Gyu, and more.
Stream it here.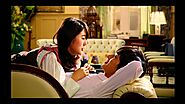 A K-drama classic, Princess Hours centers on Chae Gyeong, an ordinary high school student whose life changes when she learns that she is arranged to marry the Crown Prince, Lee Shin. She does, although reluctantly, as she needs to pay the debt of her family. She then tries to adapt to royal life, while dealing with her husband, his husband's cousin, and the ballerina Hyolyn.
Starring in this drama are Yoon Eun Hye, Ju Ji Hoon, Kim Jung Hoon, and Song Ji Hyo.
Stream it here.
—
Which of these K-dramas on Viu will you be watching first? Let us know in the comments!
Stay in the loop and connect with us on Facebook, Instagram, and Twitter.
Homestream images are from TVN and SBS.