Netflix has an entire library of shows and films from different countries that continue to get bigger even until today. Through the streaming platform, people get access to more content depending on whatever their favorite genre is, and they will never really run out of shows to watch and check out.
However, for those who've been stuck to one kind of content and now wants to branch out to shows from other countries, but don't know where to start, look no further as we give you 12 of the best shows you can now stream on Netflix!
ALSO READ
10 Must-Watch Thai Series and Films to Stream on Netflix
10 Underrated K-Dramas Every Fan Has to Discover
Check it out below: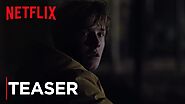 Dark is the first German Netflix original series, which first aired back in 2017. It centers on four families whose secrets and double lives are exposed after a child goes missing in their small German town. Its final season launched on Netflix in June 2020.
Number of Seasons: 3
Stream it here.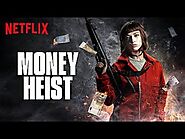 This Spanish crime drama is hailed to be the most-watched non-English series on Netflix. It is set in Madrid, and follows a mysterious man known only as the "Professor" who recruits 8 people - all with cities for codenames - to carry out a heist mission on the Royal Mint of Spain. The show's fifth and final part has already been confirmed and now in production.
Number of Seasons: 4
Stream it here.
ALSO READ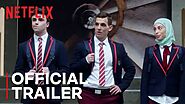 Another talked about foreign show is the Spanish thriller teen drama Elite. The show is set in a fictional elite secondary school - Las Encinas - and follows the lives of three working-class students enrolled at the school through a scholarship as well as their relationships with their wealthy classmates.
Number of Seasons: 3
Stream it here.
ALSO READ
4
Into the Night (Belgium)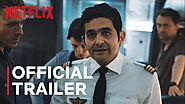 Into the Night follows a group of survivors who attempt to fly west and to an underground military bunker after a sudden solar event that kills everything in its path. The passengers must work together to try and survive the sun and each other. This show is Netflix's first Belgian original series.
Number of Seasons: 1
Stream it here.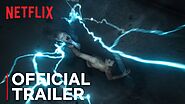 Those who love Norse mythology should check out _Ragnarok _- a coming-of-age drama set in the fictional town of Edda. The story revolves around the residents of the town as they experience a world that's drastically changing, due to the climate change caused by a rich family. Things change when a teenage boy stands up and battles the old evil.
Number of Seasons: 1
Stream it here.
6
The Valhalla Murders (Iceland)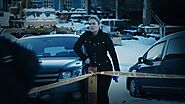 The Valhalla Murders is another show based on a real-life incident. It centers on a police investigator who assists the investigation on Iceland's first serial killer. The trail of evidences lead the investigator and his partner to an abandoned boys' home named Valhalla, which is also the setting to horrifying events decades ago.
Number of Seasons: 1
Stream it here.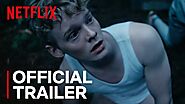 In The Rain, siblings Simone and Rasmus leave their bunkers 6 years after a virus carried by rainfall wipes out almost all humans in Danish siblings. The two eventually meet a group of survivors and join them as they travel across Denmark an Sweden to search for a safe place and for their father who might have the answers and cure to the virus. The show's third season arrives this August.
Number of Seasons: 2
Stream it here.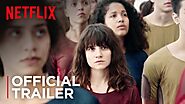 3% is a dystopian thriller set in a post-apocalyptic Brazil of the near-future. Here, selected 20-year-old individuals of the "Inland" are allowed to join the privileged "Offshore" society, but only after going through an intense and competitive process. While the unsuccessful may simply be eliminated, some actually fail to survive, and only 3% of the candidates end up succeeding. Season 4 launches on Netflix this August.
Number of Seasons: 3
Stream it here.
9
The Rise of Phoenixes (China)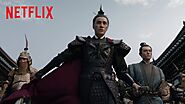 The Rise of Phoenixes follows Feng Zhi Wei, the daughter of the Qiu Family who cross-dresses as a man to attend the Qingming Academy and become the supreme scholar to the Emperor. As she remains loyal to the Emperor while the princes fight for the throne, she falls in love with Ning Yi, who aims to seek revenge for his beloved ones.
Number of Seasons: 1
Stream it here.
10
Samurai Gourmet (Japan)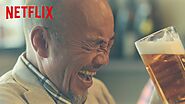 This Japanese live-action series is based on the essay and the manga of the same title. It tells the story of Takeshi Kasumi, a retired man who now discovers the joys of life, eating and drinking whatever he wants. This awakes the persona of a warrior in him, and he begins searching for delights that satisfy his stomach and his soul.
Number of Seasons: 1
Stream it here.
—
Did we miss your favorite show? Let us know in the comments!
Stay in the loop and connect with us on Facebook, Instagram, and Twitter.
Homestream images courtesy of Netflix.