K-drama and US titles are staples to Netflix's Top 10 here in the Philippines, but recently, Thai films and shows are also garnering more attention and love from Filipino viewers of the streaming service.
Whether you're an instant fan, or is just curious from all the commotion, then this list is for you! Below are ten Thai movies and series to add on your binge-list!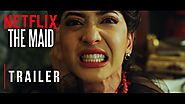 Film | Watch it here
Directed by: Lee Thongkham
Starring: Ploy Sornarin, Savika Chaiyadej, and Theerapat Sajakul.
The Maid is a horror thriller film that was released on Netflix early this month. It follows the young Joy as she takes on a job as a housemaid to a wealthy family. Not long after, Joy gets haunted by the supernatural in their mansion. Hauntings that would lead to a surprising plot twist in the film.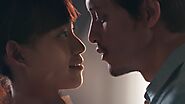 Series | Watch it here
Starring: Chicha Amatayakul
Girl From Nowhere is a Thai thriller anthology with only the mysterious character Nanno, as its recurring character. Every episode, Nanno transfers into a new school where she uses her enigmatic abilities to expose the hypocrisy among students and faculty.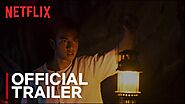 Series | Watch it here
Directed by: Sophon "Jim" Sakdaphisit
Starring: Sinjai Plengpanich, Sarunyoo, and Hattaya Wongkrachang
This drama series follows a group of students from an elite school who are stranded on an island destroyed by a tsunami. As they try to survive, mysterious forces begin to close in on them.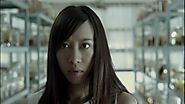 Film | Watch it here
Directed by: Banjong Pisanthanakun and Parkpoom Wongpoom
Starring: Ananda Everingham, Achita Sikamana, and Natthaweeranuch Thongmee
A highly-acclaimed Thai horror film, Shutter follows Jane and her photographer boyfriend Tun, who are haunted by mysterious images appearing in developed photographs. As Jane tries to trace who the vengeful spirit is, a chilling revelation begins to unfold.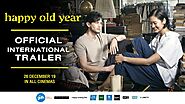 Film | Watch it here
Directed by: Nawapol Thamrongrattanarit
Starring: Chutimon Chuengcharoensukying and Sunny Suwanmethanont
Jean wants to renovate her family's home and make it as minimalist as can be. But as she begins to declutter, she discovers that some of her ex-boyfriend's possessions were left in the house, taking her for a walk over memory lane.
Series | Watch it here
Starring: Sirachuch Chienthaworn, Narikun Ketprapakorn, and more
ThirTEEN Terrors is an anthology series which focuses on a school with a dark and brutal past; a past that creeps into the present, afflicting terror to its students in different ways.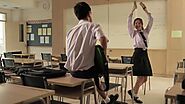 Series | Watch it here
Directed by: Songyos Sugmakanan
Starring: Ungsumalynn Sirapatsakmetha, Sananthachat Thanapatpisal, and more
_Hormones _focuses on adolescent life, including the good and the bad. Set in a Bangkok high school, this Thai drama does not hold back on diving into issues about sex, teenage pregnancy, school violence, and more.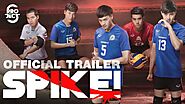 Series | Watch it heree
Starring: Sirinut Apijundet, Suquan Bulakool, and more
A sports comedy drama, _Project S _focuses on a new story and new sports every season. The first season tells of the friendship between volleyball team members; the second follows an autistic badminton player; the third season is about a depressed skateboarder; and the fourth season follows an archery love story.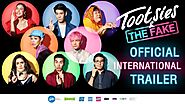 Film | Watch it here
Directed by: Kittiphak Thongauam
Starring: Araya A. Hargate, Paopetch Charoensook, Thongkanthom Thongchai
Looking for a good laugh? This film follows a diverse group of creatives, who accidentally knocked a superstar unconscious just before a big project. To avoid lawsuit, the group finds a real look-alike, but turning her into a superstar would prove to be a problem.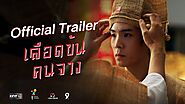 Series | Watch it here
Directed by: Songyos Sugmakanan
Starring: Sopitnapa Dabbaransi, Thanapob Leeratanakajorn, and Phollawat Manuprasert
This thriller drama follows a wealthy family with members struggling with their personal problems and conflicts. Things take a darker turn when the head of the family gets mysteriously murdered.
ALSO READ
ICYMI, BL Series '2gether: The Series' is Coming to Netflix Next Week!
Want to share your own favorite Thai movie or show on Netflix? Let us know through the comments below!
—
Homestream images from 'Girl From Nowhere' and 'The Maid' trailers.