Ever since the pandemic, many of us have turned to video games for our leisurely breaks since our outdoor activities have been deemed risky for our health and the health of people around us.
While the pandemic also affected the development of numerous video games, it was still a great year for the industry. Besides the successful releases of titles such as Animal Crossing: New Horizons, The Last of Us Part II, and Persona 5 Royal, the next-gen consoles PlayStation 5 and Xbox Series X were also released, promising a brighter future for gaming.
This year, we're already getting a glimpse of this development with an exciting lineup of games coming to different platforms, including the newest consoles. Below are eight such games you need to watch out for this 2021!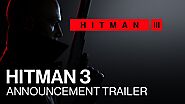 Hitman 3 is the dramatic conclusion to IO Interactive's World of Assassination trilogy. In this stealth and shooter game, Agent 47 joins his long-lost friend Lucas Grey in a mission to take down the partners of the Providence. Six new locations will be introduced with the ability to import maps from the first two games to the latest one.
The Hitman series is a hit for players and critics alike, so expectations are high for this upcoming game. It is coming to PC, PlayStation, Xbox, Stadia, and Nintendo Switch this January 20.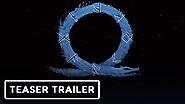 PlayStation blog's Most Anticipated Game, God of War: Ragnarok will be the latest addition to the beloved game franchise. While details are still scarce right now, the return of Kratos is something gamers are surely looking forward to. The game is expected for a PlayStation 5 release sometime this year.
3
Ratchet & Clank: Rift Apart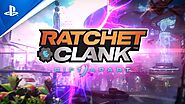 A PS5 exclusive, Ratchet & Clank: Rift Apart offers epic sci-fi action where the eponymous duo must jump between different dimensions while trying to thwart the evil plans of Dr. Nefarious. Its trailer also teases that the two will be separated from each other, and a new Lombax arrives. The game is expected for release in the second half of 2021.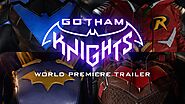 Set in an open-world Gotham City where Batman and James Gordon are both dead, Gotham Knights follows the Dark Knight's remaining allies as they try to uphold justice in the city. The fact that the game allows you to play four characters-- Robin, Batgirl, Nightwing, and Red Hood-- each having their own fighting style and abilities, is really promising for those who love Batman games. Gotham Knights is set to be released on PC, PS4, PS5, Xbox One, and the Xbox Series X sometime this year.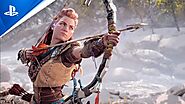 Horizon Forbidden West is the sequel to the well-acclaimed game Horizon Zero Dawn. You return to huntress Aloy's far-future post-apocalyptic world, where she must face bigger machines and meet new tribes on a quest to prevent the extinction of life on Earth. With such positive acclaim, fans are unsurprisingly thrilled to see a sequel this year. The game is expected to drop on PS4 and PS5 in the second half of the year.
6
Resident Evil 8: Village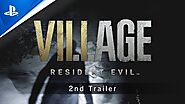 The famed zombie shooter game franchise gets another title this year with its eighth major entry, Resident Evil Village. Years after the events of Resident Evil 7: Biohazard, Ethan Winters is finally living in peace with his wife Mia. That is until Chris Redfield arrives to drag Ethan into another nightmare. Set for release within this year, the game comes to PS5, Xbox Series X, and PC.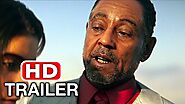 Ubisoft's Far Cry franchise is slated to get its sixth main installment this year. You play a modern guerilla fighting for the freedom of Yara, a tropical paradise ruled by the dictator Antón Castillo-- played by Breaking Bad and The Mandalorian actor Giancarlo Esposito-- who is also grooming his son Diego to follow in his footsteps. The game is coming to the PS4, PS5, Xbox One, Xbox Series X|S, Stadia, and PC. It is expected for a US release on May 25 this year.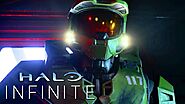 Halo Infinite is the sixth main entry of the Halo franchise and is teased to deliver the most expansive Master Chief story yet. Step into the armor once again, explore the scale of the Halo ring, and face Master Chief's most ruthless foe. It is expected for release this Fall (around September or November) on Xbox One, Xbox Series X|S, and PC.
ALSO READ
These 10 Sad Video Games Will Break Your Heart
2020 Wrap-Up: Here Are The 10 Best Video Games of the Year
20 of the Most Iconic Mobile Games Played by Pinoys
Which of these games are you most excited about? Be sure to give them an upvote above!