For some, video games are all about fun challenges and thrilling adventures. But there are also timeless gems that are so good in storytelling, they got us really attached to the characters. Sometimes, too attached that the games can easily break our hearts if it wanted to.
While such titles can offer different gameplays and experiences, what they have in common is that even after you've stopped playing, their stories and the emotions you've felt in-game will often stay with you, making these games truly memorable.
If you seek such titles, here is a spoiler-free list of games that are so sad you shouldn't be surprised if you find your tears flowing while playing.
1
The Walking Dead: Season One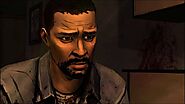 The first season of Telltale Games' The Walking Dead series remains to be one of the most heartbreaking games out there since its release in 2012. Based on the comic series of the same name, this video game follows Lee Everett who tries to survive the zombie apocalypse while protecting a little girl named Clementine. It is a thrilling and emotional graphic adventure where your choices and responses with the other characters will affect the outcome of the game's story.
2
Brothers: A Tale of Two Sons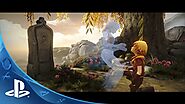 Join two brothers as they embark on a journey to find the cure for their ailing father. In this game, you control both brothers with each thumbstick, making it a unique co-op game that needs only a single player. Here, you get to explore stunning locations, solve puzzles, and do boss fights, all for the aim of obtaining the "Water of Life" for the protagonists' father.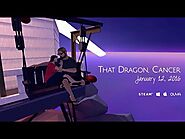 This game is a video game developer's love letter to his son Joel, and is a retelling of that young boy's 4-year battle with cancer. That Dragon, Cancer offers point-and-click gameplay that lets players experience a touching personal memoir with audio taken from home videos and spoken word poetry. This game explores serious themes such as faith, helplessness, and love, even in the shadow of death.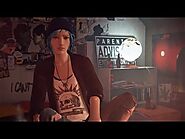 Just the title of this episodic adventure game already hints a reflective experience for the player. This coming-of-age story-based game from Square Enix puts you in the shoes of Max Caulfield, a photography student who has the power to rewind time and change the past, present, and the future. But as we've seen in other time travel stories, her actions can bring in consequences.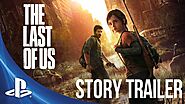 A staple for PlayStation players, The Last of Us is an action-adventure horror game set in a post-apocalyptic America. You play the characters of the smuggler Joel, and the teenage girl Ellie as they navigate what remains of the country to find a cure for the fungal plague that turned humans into cannibalistic creatures. Joel's morals might have been diminished after the losses he'd had in this broken world, but his newfound bond with Ellie might finally bring him redemption.
6
Valiant Hearts: The Great War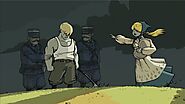 With all the action-shooter games out there, we can sometimes forget the true horrors and consequences of war. Valiant Hearts is a 2D comic book exploration game where you must defend the trenches, solve puzzles, and sneak into enemy lines to survive the Great War. Follow the game's four protagonists as they try to keep their humanity amid the horrors of war, and help a young German soldier find his beloved. Valiant Hearts: The Great War is a game about love, friendship, tragedies, and sacrifice.
7
Ori and the Blind Forest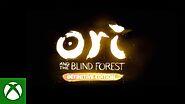 Ori & The Blind Forest is a beautiful game with mesmerizing visuals and a compelling storyline. You follow the orphaned Ori as he steps up to confront a dark nemesis that threatens to destroy his home, the forest of Nibel. While it offers a fun, fast-paced gameplay, this game does not run short in evoking the player's emotions as its story about love and sacrifice unfolds.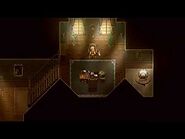 If you could change a thing in your past, what would it be? To The Moon follows Dr. Rosalene and Dr. Watts, whose job is to give people the chance to relive their life, but only in their heads. Johnny, an elderly man on his deathbed wishes to go back, and with each fragment of the man's past being revealed, the two doctors would soon discover why Johnny had chosen to fulfill his one dying wish-- to go to the moon.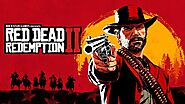 From Rockstar Games comes this prequel to an already heart-wrenching game. Red Dead Redemption II is an open-world game that is set in a fictional recreation of the American Old West. You play the role of Arthur Morgan, a member of the Van der Linde gang, as he navigates a world where modern civilization rises, and the era of outlaws is about to fall.
10
Shadow of the Colossus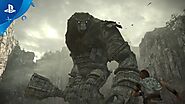 This fantasy game follows Wander, a young man who is trying to resurrect a girl named Mono. To do this, he must defeat all sixteen colossi located throughout the land, with only a sword, a bow, and his loyal horse Agro beside him. The game will test one's quick thinking, determination, and skill while telling a story that stays with the players even after they've finished the game.
What video games broke your heart the most? Be sure to give them an upvote above, or if they're not on the list, share it with us via Connect!