South Korean director Bong Joon Ho is no doubt one of this year's most talked-about personalities, especially after his film Parasite received recognitions in various award-giving bodies. Just in the Academy Awards alone, the film won the award for Best Screenplay, Best Director, and Best Picture, making it the first film not in English to win the biggest award in its history.
However, aside from his most successful yet, Bong Joon Ho is also the man behind many other films that have gathered a following from all over the world over his 20-year career.
If you're wondering what else you should watch to see more of his filmography, we got you covered! Here are 8 Bong JOon Ho films you should now add to your watch list:

1
Barking Dogs Never Bite (2000)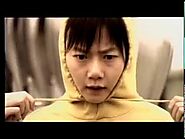 Barking Dogs Never Bite centers on Go Yun Ju, an out-of-work college professor who resorts to abusing and killing the dogs in his apartment building because he's irritated by the sound of their barking. Meanwhile, a woman who works at the apartment complex investigates on what's been happening after receiving notices about the missing dogs. This film stars Lee Sung Jae and Bae Doona.
2
Memories of Murder (2003)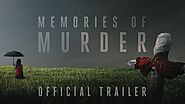 Loosely based on the true story of Korea's first serial murders, Memories of Murder follows three detectives who are on a hunt for the serial rapist and murderer terrorizing a small province in the 1980s. The three also attempt to decipher the mind of a killer, while trying to solve the case. This film marks the first collaboration between Bong Joon Ho and Song Kang Ho who starred in this film alongside Kim Sang Kyung and Kim Roi Ha.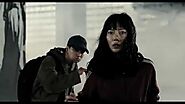 Song Kang Ho stars in this 2006-film as Gang Du, a man who works at a small snack bar near the Han River. When a giant monster appears from the river and abducts his daughter, he is left to find and rescue her no matter what it takes. Joining him in the cast are Go Ah Sung, Byun Hee Bong, Park Hae Il, Bae Doona, and more.
4
'Shaking Tokyo' from Tokyo! (2008)
Shaking Tokyo is one of the three short films that comprise the anthology film Tokyo! It is about a Tokyo shut-in or hikikomori who has removed all contact from the outside world. However, when the girl who delivers his pizza faints during an earthquake, the man falls in love, getting caught in a dilemma of whether or not he should leave his apartment.
Other films from this anthology are Michel Gondry's Interior Design and Leos Carax's Merde.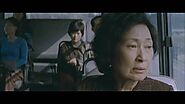 Mother follows a single mother who lives with his 27-year-old son Do Joon. When his son gets accused of the murder, her maternal instincts go into overdrive and she makes it her mission to find the killer and to prove her son's innocence. The film stars Kim Hye Ja, Won Bin, Jin Goo, Yoon Je Moon, and more. It made its premiere at the 2009 Cannes Film Festival's Un Certain Regard section.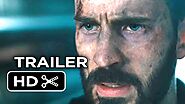 Snowpiercer is a science-fiction film that takes place in a perpetually-moving train called Snowpiercer that carries the last of humanity. It centers on Chris Evans' Curtis Everett, one of the trains lower-class passengers who lead the rebellion against the elite of the train. Joining Evans in the cast are Song Kang Ho, Tilda Swinton, Ed Harris, John Hurt, Octavia Spencer, and more. The film marks Bong Joon Ho's English-language debut.
The film was also adapted into an American TV show which was released on Netflix this year. It stars Jennifer Connelly and Daveed Diggs.
Stream it here.
ALSO READ
'Snowpiercer' Series on Netflix is a Long and Winding Train Ride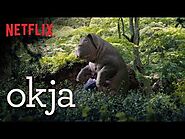 Okja follows a girl named Mija, who raises a superpig named Okja. Things take a turn for her when Mirando Corporation kidnaps Okja and takes it to the company's CEO in New York. Mija, with no plans in mind, then risks everything to rescue her best friend. It stars Ahn Seo Hyun, Tilda Swinton, Paul Dano, Jake Gyllenhaal, and more.
The film was part of the 2017 Cannes Film Festival, where it competed for the Palme d'Or in the main competition section.
Stream it here.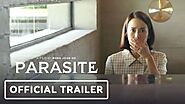 A black-comedy thriller film, Parasite is about the Kim Family, who lives in a sub-basement apartment in Seoul. When Ki Tae, their eldest child, gets hired to work for the rich Park family as their daughter's tutor, the Kims see this as their chance to get a job and make a living. It stars Song Kang Ho, Choi Woo Sik, Park So Dam, Cho Yeo Jeong, and more.
The film became the first South Korean film to win the Palme d'Or at the 2019 Cannes Film Festival. It also won four awards at the 92nd Academy Awards including Best Picture, Best Director, Best Original Screenplay, and Best International Feature Film.
What's your favorite Bong Joon Ho film? Let us know in the comments!
Stay in the loop and connect with us on Facebook, Instagram, and Twitter.
Homestream images are screenshot from the trailers of Parasite and Memories of Murder.
—
ALSO READ
'Parasite' is a Well-crafted Commentary That's Funny and Suspenseful at Once
2020 Oscar Winners: Full List of The 92nd Academy Awards' Winners