SpongeBob SquarePants
Animation/CartoonKids/Family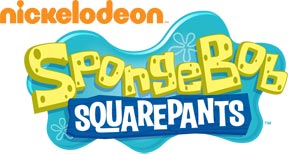 SpongeBob SquarePants (often referred to simply as SpongeBob) is an American animated television series, created by marine biologist and animator Stephen Hillenburg. Much of the series centers on the exploits and adventures of the title character and his various friends in the fictional underwater city of Bikini Bottom. The series' popularity has prompted the release of a media franchise, contributing to its position as Nickelodeon's highest rated show, the most distributed property of MTV Networks, and among Nicktoons' most watched shows. The media franchise generated an $8 billion merchandising revenue for Nickelodeon.
Hillenburg initially conceived the show in 1984 and began to work on it shortly after the cancellation of Rocko's Modern Life in 1996. To voice the character of SpongeBob, Hillenburg approached Tom Kenny, who had worked with him on Rocko's Modern Life. SpongeBob was originally to be named SpongeBoy, but the name was already in use for a mop product. Upon finding it out, Hillenburg decided to use the name "SpongeBob". He chose "SquarePants" as a family name as it referred to the character's square shape and it had a "nice ring to it".
The pilot episode first aired on Nickelodeon in the United States on May 1, 1999, following the television airing of the 1999 Kids' Choice Awards. The show reached enormous popularity by 2000 during its second season, and has remained popular since. A feature film of the series was released in theaters on November 19, 2004, with a sequel in development and slated for release in late-2014. On July 21, 2012, the series was renewed and aired its ninth season; with the episode "Extreme Spots".
Upon premiere in 1999, the series received worldwide critical acclaim, though has been involved in public controversies. SpongeBob SquarePants has been nominated for 20 Annie Awards and 11 Emmy Awards, and has won six Annies and an Emmy. In 2011, a newly described species of mushroom, Spongiforma squarepantsii, was named after the title character.