Aside from K-dramas, another Korean content that's worth checking out is their variety shows. Because of their casual and hilarious formats, these shows are easy to watch for those who are just looking for a feel-good show that's sure to make them laugh. There's even a variety of genres to choose from — from the game show type to the travel-reality format.
Been wanting to delve into the world of Korean variety shows but don't know which ones to pick first? Here are 12 shows you can stream on Viu for free to get you started!

A K-variety classic, Running Man is a game show which first aired back in 2010. Here, the main cast and their guests play games and challenges to win rewards and avoid punishments.
Its current cast members are Yoo Jae Suk, Lee Kwang Soo, Song Ji Hyo, Kim Jong Kook, Ji Seok Jin, Haha, Yang Se Chan, and Jeon Seo Min.
Stream it here.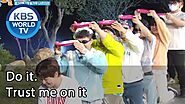 2 Days & 1 Night or 2D1N is a reality-variety show which follows the cast as they travel to various places in South Korea. As they do, they play games to win a delicious meal and avoid doing punishments. Its main concept is to highlight the attractions and cuisine of various places that people can check out in the country.
The show has seen various cast changes throughout its 13-year run. Its current cast members include Yeon Jung Hoon, Kim Jong Min, Moon Se Yoon, Kim Seon Ho, Dindin, and VIXX's Ravi.
Stream it here.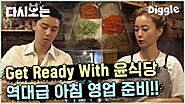 Youn's Stay is a spin-off of another's reality program, Youn's Kitchen. Set in a _hanok _(traditional Korean home) in South Jeolla, the reality show features the cast as they welcome foreign guests who are not able to experience South Korean cuisine and culture because of the pandemic.
Its current cast members are Youn Yeo Jung, Choi Woo Sik, Jung Yoo Mi, Lee Seo Jin, and Park Seo Joon.
Stream it here.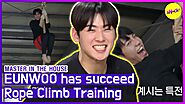 Also known as Master in the House, All the Butlers features cast members -- Lee Seung Gi, Yang Se Hyung, Shin Sung Rok, Kim Don Hyun, and ASTRO's Cha Eun Woo -- who spend two days and one night with a Master, or a figure who's known in a specific field of profession. The cast then gets to know the lives of the Masters as they try to gain new knowledge and wisdom.
Stream it here.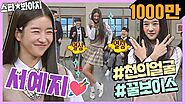 Knowing Bros or Men on a Mission is a talk show program set in a school. In every episode, new celebrity guests appear as transfer students at the Brother School, where they meet their 7 other classmates. The show's segments can change depending on the guest, but it's essentially most known for its "Entrance Application" and "Guess About Me" segments.
The show's current cast are Kang Ho Dong, Lee Soo Geun, Seo Jang Hoon, Kim Young Chul, Super Junior's Kim Hee Chul, Min Kyung Hoon, and Lee Sang Min.
Stream it here.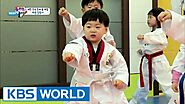 In Return of Superman, famous celebrity dads must spend 48 hours without the help of anyone, as their wives leave home to enjoy some time off. During this time period, the dads and their children explore new activities together or fulfill the task that the mother has left for them.
The show's current cast members are Sam Hammington and his children, William and Bentley; Park Joo Ho and his children Na Eun, Geon Hoo, and Jin Woo; and Hong Kyung Min, with children Ra Won and Ra Im.
Stream it here.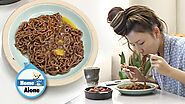 I Live Alone, also known as Home Alone, is another reality program featuring the daily lives of celebrities. It portrays how single celebrities live without any significant filtering. The hosts also talk about these lives along with the other members of a group called Rainbow Club.
The show's current members include Kian84, Park Na Rae, Henry Lau, Sung Hoon, Mamamoo's Hwasa, Han Hye Jin, Son Dam Bi, and Jang Do Yeon.
Stream it here.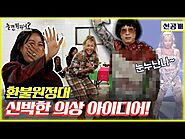 Hangout with Yoo or How Do You Play? features Yoo Jae Seok and PD Kim Tae Ho who use the relay concept in different fields. In the show, Yoo Jae Seok also attempts to learn new skills -- from playing the drums to trying to singing trot -- with the help of professionals from the field.
Stream it here.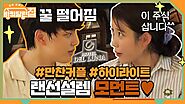 House on Wheels follows its three cast members as they explore various parts of South Korea with their camper van. As they do so, they also try to find the best local and seasonal food that each province has to offer. Each episode features a guest, with some of the most notable ones being Gong Hyo Jin, Hyeri, and IU.
Its season 1 cast members are Sung Dong Il, Yeo Jin Goo, and Kim Hee Won. Im Siwan is already confirmed to replace Yeo Jin Goo for season 2, with production scheduled to kick off in March.
Stream it here.
10
Let's Eat Dinner Together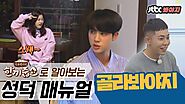 Dining Together, which also known for the title Let's Eat Dinner Together, is a documentary program that follows its 2 hosts and their guests as they walk around a specific area, looking for a family that will accept and let them eat dinner with them. As they eat dinner with the family, they listen to their story and let them become their family members for one meal.
Kang Ho Dong and Lee Kyung Kyu hosted the show since its premiere in 2016. Production of the show had to stop last year because of the COVID-19 pandemic.
Stream it here.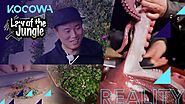 Law of the Jungle is another reality-documentary show where actors and K-pop artists join the comedian Kim Byung Man in remote locations around the world to know what it's like to live in the wild. Here, they must hunt, prepare meals, and create shelter for their team.
Stream it here.
12
New Journey to the West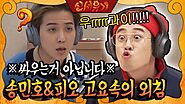 New Journey to the West is a show which takes inspiration from the Chinese novel Journey to the West. Here, the cast must travel around the world to retrieve the seven mystical Dragon Balls by playing fun games and challenges. Its current cast members are Kang Ho Dong, Lee Soo Geun, Sechs Kies' Eun Ji Won, Super Junior's Kyuhyun, Winner's Song Mino, and Block B's P.O.
Stream it here.
—
Stay in the loop and connect with us on Facebook, Instagram, and Twitter.
Homestream images are from KBS Unicorn and Running Man's official Instagram pages.
ALSO READ
12 K-Dramas on Viu That Deserve a Spot on Your Watchlists