It's been one hell of a ride for us, Start-Up fans, with us going on major cryfest on episode 1 and putting on our proud mom hats by episode 16. Whether you loved its finale or are still disappointed on who ended up with who (*coughs* Han Ji Pyeong, best boy *coughs*), it's only natural that you're now in search of new dramas that could fill the void that Start-Up has left in our hearts.
From K-dramas that will inspire you to ~follow your dreams~ or ones that will make you want to root for the second-lead, here are 8 titles you should check out after Start-Up: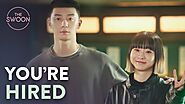 When it comes to K-dramas following an underdog's journey to the top, Itaewon Class would always come on top of mind. It follows Park Saeroyi, joined by DanBam's squad of misfits, as they open up and manage a restaurant to take revenge on the family of the man who fired his dad and caused his expulsion from school. The drama stars Park Seo Joon, Kim Da Mi, Kwon Na Ra, Yoo Jae Myung, Ahn Bo Hyun, and more.
Just like Start-Up, Itaewon Class will make you root for the DanBam Team as they strive so hard to reach their goals despite all the setbacks that a bigger and more successful rival brings upon them.
Where to Stream: Netflix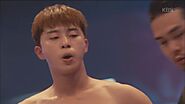 A more slice-of-life take on the underdog's struggle to achieve their childhood dreams, there's Fight For My Way. The drama follows four individuals in their late 20s who all have different goals in life, but struggle to achieve them because of their status in society and their "third-rate" qualifications.
The drama stars Park Seo Joon, Kim Ji Won, Ahn Jae Hong, and Song Ha Yoon.
Where to Stream: Netflix
3
Misaeng: Incomplete Life
Misaeng: Incomplete Life follows Jang Geu Rae, who joins a trading company as an intern after failing to become a professional Go or Baduk player. There, he and his co-interns go through a series of struggles as they try to please their bosses and succeed amidst the competition between each other. It stars Im Si Wan, Lee Sung Min, Kang So Ra, Kang Ha Neul, and Byun Yo Han.
What makes this drama similar to Start-Up is how just like Seo Dal Mi, Jang Geu Rae is an underdog who lacks the educational background to be in the industry he's in. However, thanks to his motivation to learn and a "mentor" figure by his side, he learns the ropes of the company until he's able to climb his way to the top.
Where to Stream: Netflix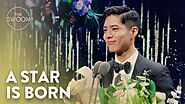 Record of Youth follows three people who experience love, trials, and friendship as they try to make it in the modeling and the make-up industry. Just like in Start-Up, this drama features a character (Park Bo Gum's Sa Hye Joon) who's struggling to break into the industry because of his social status and a more privileged one (Byun Woo Seok's Won Hae Hyo) who's success is not as organic as you'd think.
The drama stars Park Bo Gum, Park So Dam, and Byun Woo Seok.
Where to Stream: Netflix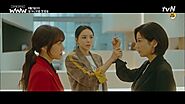 Search: WWW centers on the lives of three accomplished women who all work in South Korea's web portal industry. Despite their differences in personality, what brings them all together is how they prioritize their success in their careers above all else. Starring in this drama are Lim Soo Jung, Jeon Hye Jin, and Lee Da Hee.
If you enjoyed the rivalry between Seo Dal Mi and Won In Jae in Start-Up, you'd definitely like Search: WWW as it highlights Bae Ta Mi and Song Ga Kyung's competition to be the top web portal in South Korea.
Where to Stream: Netflix
She Was Pretty is another drama whose first and second male leads split the K-drama fandom into two. The drama centers on Hye Jin, whose looks have changed alongside her fortune when she was growing up. Because she is now not as pretty as everyone remembers her to be, she ends up hiding her true identity from her new boss Sung Joon, her childhood best friend. Starring in the drama are Park Seo Joon, Choi Si Won, and Hwang Jung Eum.
What's common between Start-Up and She Was Pretty is its love triangle aspect. There's Sung Joon (Park Seo Joon), Hye Jin's childhood best friend who she encounters after so many years. And then there's the equally loveable Kim Shin Hyuk (Choi Si Won) who stayed with Hye Jin through thick and thick.
Where to Stream: Netflix
7
While You Were Sleeping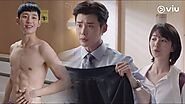 If you loved screenwriter Park Hye Ryun's work in Start-Up, make sure to add While You Were Sleeping to your lists. This drama stars Bae Suzy (yup, Seo Dal Mi herself!) as Nam Hong Joo, a young woman who gets bad premonition dreams before they actually happen. She's always thought that she'll always unable to change the future. That is until she meets the prosecutor Jung Jae Chan (Lee Jong Suk) and the police officer Han Woo Tak (Jung Hae In), who both have the same ability as her. The three then set out to discover why they're brought together while protecting their loved ones from getting hurt.
Aside from Bae Suzy in the lead role and Park Hye Run's work as the writer, what ties this drama with Start-Up is its well-written second male lead -- Han Woo Tak. Before there was Han Ji Pyeong, there was Woo Tak, who the audience just can't help but root from start to end!
Where to Stream: Netflix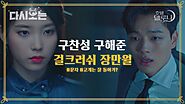 Check out Hotel Del Luna if you liked director Oh Chung Hwan's work in Start-Up. This 2019-drama centers on Jang Man Wol, a woman who's been running a Hotel del Luna -- a hotel for souls -- for millennia. Cursed to be in the hotel until she finds someone who commits a sin worse than hers, she's starting to lose hope of crossing over. Things take a turn for her when the perfectionist Goo Chan Sung shows up as the hotel's newest assistant manager. IU, Yeo Jin Goo, Lee Do Hyun, and Jo Hyun Chul are among this drama's cast.
Aside from having the same director, Hotel Del Luna also has a solid story for its second male lead, Chung Myung. Yeo Jin Goo, who plays Goo Chan Sung in the drama also made a cameo in the Start-Up finale, and in numerous episodes as Yeongsil's iconic voice.
Where to Stream: Netflix
—
Got any recommendations for us? Let us know in the comments!
Stay in the loop and connect with us on Facebook, Instagram, and Twitter.
Homestream images are courtesy of JTBC and TVN.
ALSO READ
8 K-Dramas To Watch If You Want To See More of Kim Seon Ho
10 Underrated K-Dramas Every Fan Has to Discover