With the times we're in right now, it's not really a bad thing for us to want something that'll give you good vibes that you need. Luckily, K-dramaland has a good selection of titles that doesn't only make you feel kilig, but also make you laugh out loud when you need it most.
In this article, we're giving you a rundown of 10 feel-good K-dramas (aside from the crowd-favorites Weighlifting Fairy Kim Bok Joo and Strong Woman Do Bong Soon) that you could binge-watch on days that feel extra blue and stressful: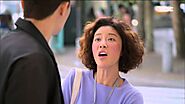 She Was Pretty centers on Hye Jin -- a girl who used to be pretty and live a comfortable life with her parents. When she grew up, though, her looks changed alongside her fortune, leaving her to live with a friend and work as a part-timer at a convenience store. Things get complicated for her when she lands a job under her childhood best friend, Sung Joon, who's now both handsome and rich. Not remembering her, she ends up hiding her true identity from the friend who treats her with disdain.
The drama stars Hwang Jung Eum, Park Seo Joon, Super Junior's Choi Siwon, and Go Joon Hee.
Where to Watch: Netflix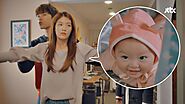 Welcome To Waikiki is a comedy drama about three young men -- Dong Goo, Joon Ki, and Doo Shik -- who open a guest house called "Waikiki" to earn money to produce their dream film. Joining them are Dong Goo's sister Seo Jin; single mother Yoon Ah and her baby girl; and Dong Goo's ex-girlfriend Soo Ah. The 6 people then struggle to deal with each other's chaotic lifestyle. It stars Kim Jung Hyung, Lee Yi Kyung, Son Seung Won, and more.
The drama also has a season 2, featuring a new cast alongside Lee Yi Kyung.
Where to Watch: Netflix
3
Because This is My First Life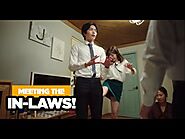 In Because This is My First Life, a house-poor man in his 30s named Nam Se Hee decides to live with Yoon Ji Ho, a single homeless woman as a way to make paying house debts easier. Ji Ho, on the other hand, agrees to the ordeal to appease her family's concern about marriage. The drama tackles more on the concept of marriage, cohabitation, and the problems that young adults face today.
Starring in this drama are Lee Min Ki, Jung So Min, Esom, and more.
Where to Watch: Netflix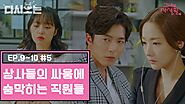 Park Min Young stars in Her Private Life as Sung Deok Mi, an art gallery curator who lives a double life as a K-pop idol fansite. She's been successful at hiding her secret double life until, of course, the gallery's new director, Ryan Gold enters the scene. Joining Park Min Young in the drama are Kim Jae Wook, Ahn Bo Hyun, One, Kim Bo Ra, and more.
Where to Watch: Netflix
5
The Sound of Your Heart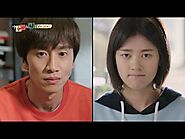 The Sound of Your Heart is a series about Lee Kwang Soo's Jo Suk and his adventures with his girlfriend-turned-wife Ae Bong (played by Jung So Min), their dogs, and their families. The comedy drama is based on a popular webtoon of the same name. Starring Lee Kwang Soo and Jung So Min are Kim Dae Myung, Kim Byung Ok, and Kim Mi Kyung.
Where to Watch: Netflix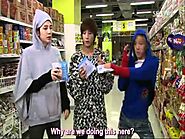 You're Beautiful is a 2009-drama about A.N.JELL who must look for a new singer for the group after the new member Mi Nam flies abroad to repair a botched eye job. The group's agent then suggests having Mi Nam's twin sister, Mi Nyu, to stand in for him, pretending she's her brother. Not wanting to ruin her brother's shot at fame, she drops her plans of becoming a nun to agree to the plan.
This drama stars Jang Geun Suk, Park Shin Hye, Jung Yong Hwa, and more.
Where To Watch: Netflix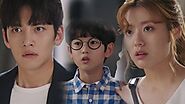 Ji Chang Wook stars in Suspicious Partner as Noh Ji Wook, a handsome and intelligent prosecutor-turned-lawyer who works hard to be successful. He is assigned to work with Nam Ji Hyun's Eun Bong Hee, a prosecutor trainee who is confident but naive. The two then team up to work on a case that involves a psychopath murderer.
Joining the two stars in the cast are Choi Tae Joon, Kwon Na Ra, Dong Ha, and Kim Ye Won.
Where to Watch: Netflix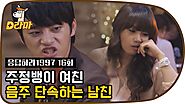 The first of the Reply_series, _Reply 1997 follows the lives of 6 people in Busan as they navigate their way to adulthood, all while experiencing the woes of first love. The K-drama shifts back and forth between the past and the present, during their high school reunion where a couple will announce their engagement. Jung Eun Ji, Seo In Guk, Hoya, Shin So Yool, and more star in this drama.
Where to Watch: Netflix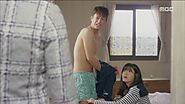 Another feel-good drama Seo In Guk starred in is Shopaholic King Louie. It centers on Louis, a handsome chaebol shopaholic who becomes homeless after suffering from amnesia. Ko Bok Shil, on the other hand, is a country girl whose life is far from being luxurious. She encounters Louis in Seoul, and a romance forms between them as Louis learns the real value of love.
In Guk stars in the drama alongside Nam Ji Hyun, Yoon Sang Hyun, Im Ye Mi, and more.
Where to Watch: Netflix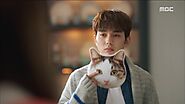 I Am Not a Robot is a drama about Kim Min Kyu, a guy whose "human allergy" prevents him from having normal interactions with people. He becomes interested in a robot called Aji-3, and he asks if he can test it out. Before he can do so, though, the robot malfunctions, leaving Jo Ji Ah -- the model for the robot -- to take the place and pretend to be Aji-3 so they can get funding from Min Kyu.
Chae Soo Bin, Yoo Seung Ho, Um Ki Joon, and Park Se Wan star in this drama.
Where to Watch: Netflix
—
Which of these are you watching first? Let us know in the comments!
Stay in the loop and connect with us on Facebook, Instagram, and Twitter.
Homestream images are from Naver Movie, SBS, and Kim Soo Hyun's official Instagram page.