It's been a few months since the last episode of It's Okay to Not Be Okay aired, but I'm pretty sure a lot of you can relate when we say that we still haven't completely moved on from its amazing cast and storyline. If you're one of those who has been looking for more content to watch after going through this list, then maybe it's time that you delve into the filmography of Kim Soo Hyun, especially if you loved seeing him play Moon Gang Tae.
ALSO READ
3 Reasons Why 'It's Okay to Not Be Okay' is Not Your Typical Netflix K-Drama
Having been in the industry for more than a decade, there's definitely a lot of content to watch if you want to see more of him. Here are 7 shows and films you can start with:

After starring together in The Thieves, Soo Hyun worked with actress Jun Ji Hyun again in the drama My Love From the Star. The drama follows Do Min Joon -- an alien with perfect appearance and enhanced physical abilities who landed on Earth during the Joseon Dynasty. 400 years later, he discovers that he has a few months left on earth. That is also when he meets and falls for Cheon Song Yi, Korea's biggest star.
Stream it here.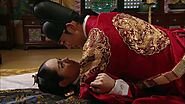 Kim Soo Hyun stars in the historical drama Moon Embracing the Sun as Lee Hwon, the Crown Prince of Joseon. The drama follows the love story between Yeon Woo and the Crown Prince Lee Hwon who fall in love when they were younger. Before they can marry, the Dowager Queen secret orders Yeon Woo's death, so she can install her daughter Bo Gyeong as the Crown Princess of the kingdom. Yeon Woo eventually gets resurrected as the shaman Wol, while Lee Hwon investigates the death of his first love refusing to marry another woman.
Stream it here.
3
It's Okay To Not Be Okay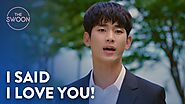 Why not binge-watch IONTBO while you're at it, right? In this drama, Kim Soo Hyun plays Moon Gang Tae, who, aside from working at a psychiatric hospital, also takes care of his older brother Sang Tae, who's on the autism spectrum. Used to putting his brother first, things change for him when he meets the children's book writer, Go Moon Young. As the two get closer, they also start to heal each other's emotional wounds.
Stream it here.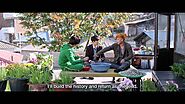 Kim Soo Hyun stars in the Korean film Secretly Greatly with Park Ki Woo and Lee Hyun Woo. Here, they play North Korean spies who infiltrate South Korea as a fool, an aspiring singer, and a high school student. Just as they are getting used to life in the country, their lives are turned upside down when they were assigned a "secret and great" mission. Enjoy the videos and music you love, upload original content, and share it all with friends, family, and the world on YouTube.
Soo Hyun made a cameo in hit drama Crash Landing On You as his Secretly Greatly character, Won Ryu Hwan.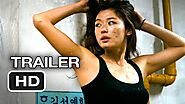 The Thieves centers on a gang of South Korean thieves who work with a Hong Kong crew in stealing a diamond necklace from a casino safe in Macau. As the cops start to close in on them, old conflicts between the members resurface. Joining Kim Soo Hyun in this film are Kim Yoon Seok, Kim Hye Soo, Lee Jung Jae, Jun Ji Hyun, and more.
Stream it here.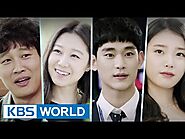 The Producers revolves around the life of people who work in the entertainment industry. At the center of the story are Ra Jun Mo, a veteran variety show PD, Tak Ye Jin, a PD for music shows, Baek Sung Chan, a prosecutor-turned-rookie-PD, and Cindy, an idol known for being an "ice princess." The drama touches on the subject of friendship, family, fame, and bullying in the broadcast industry.
The cast for this drama includes Cha Tae Hyun, Gong Hyo Jin, Kim Soo Hyun, and IU, who Soo Hyun also co-starred with in Dream High.
Stream it here.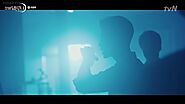 After working with each other for 2 dramas and 1 music video (Yep, IU's "Ending Scene"!), it's not a surprise that the actor also had a quick cameo role in IU's drama Hotel Del Luna!
In case you've already seen the drama and missed his cameo, Soo Hyun appeared in Episode 16 as the new owner of Hotel Del Luna, which changed its name to Hotel Blue Moon. Here's to hoping we get a season 2 where we see him as the iconic hotel owner, right?
Stream it here.
Stream it here.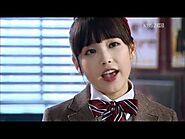 Dream High is a 2011 drama following 6 Kirin Art High School students who all dream of becoming K-pop idols. During their school years, these students work on developing their singing, songwriting, and dancing skills, all while growing up and maturing with each other. Here, Soo Hyun played Song Sam Dong, a music prodigy who came from the countryside. He starred in the drama alongside Bae Suzy, IU, Ok Taecyeon, and more.
Stream it here.
—
Which of these is your favorite Kim Soo Hyun drama? Share it with us in the comments!
Stay in the loop and connect with us on Facebook, Instagram, and Twitter.
Homestream images are from Naver Movie, SBS, and Kim Soo Hyun's official Instagram page.