It's been a good 2 months for every Park Bo Gum fan out there as the actor starred alongside Park So Dam and Byun Woo Seok in the K-Drama Record of Youth! Now that the drama is finished, fans who fell in love with him here might be on the lookout for more shows to watch which starred the actor. Sadly, we won't be getting any new shows from him in the meantime as he's still serving his time in the military right now.
While waiting for Bogummy to return from his military enlistment, what better way to spend the days missing him than with some good ol' K-drama marathons? Here are 5 dramas starring Park Bo Gum which you can watch after Record of Youth!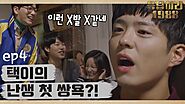 One of the most well-loved dramas in the previous years, Reply 1988 centers on 5 teenagers as they grow up and learn about life and love in the Ssangmun neighborhood. Here, Park Bo Gum plays the role of Choi Taek, the quiet and genius baduk player who dropped out of school to pursue a career in the game.
Joining Bo Gum in this drama are Hyeri, Ryu Jun Yeol, Go Kyung Pyo, and Lee Dong Hwi.
Stream it here.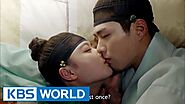 Love in the Moonlight follows Hong Ra On who disguises as a man so she can counsel other men when it comes to dating. After writing a love letter for a client, she ends up meeting the Crown Prince Lee Young who doesn't know that she's actually a woman. Finding himself interested towards her, he tries to get her to be his eunuch.
Park Bo Gum stars in the drama as Lee Young the heir to the throne who's known for being smart and mischievous. Joining him in this drama are Kim Yoo Jung, Jung Jin Young, Kwak Dong Yeon, and Chae Soo Bin.
Stream it here.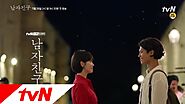 In Encounter, Park Bo Gum plays Kim Jin Hyuk, an ordinary young man who has numerous part-time jobs to make a living. A free-spirited person, he takes a trip to Cuba, where he meets Song Hye Kyo's Cha Soo Hyun, the daughter of a politician who's unable to choose her own path. After she divorces her husband, she decides to be with Jin Hyuk, despite the circumstances that keep them apart.
Joining Park Bo Gum and Song Hye Kyo in the drama are Jang Seung Jo, Ko Chang Seok, Shin Jung Keun, and more.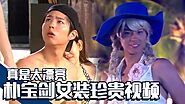 Park Bo Gum starred in 2013 drama Wonderful Mama as the young playboy high school student Go Young Joon. The drama centers on a loan shark Yoon Bok Hee who must try and make her three adult children grow up after being diagnosed with early-onset Alzheimer's disease. It follows her as she teaches her children how to run the family business, while they learn how to take care of their mother.
Bo Gum stars in the drama alongside Bae Jong Ok, Jeong Yu Mi, and Kim Ji Seok.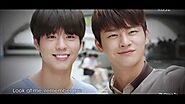 Hello Monster follows a genius profiler named Lee Hyun who returns to Korea after a case triggers a memory he thought he's already forgotten. What he doesn't know when he returns is that one of his team members has been investigating him, and is also seeking the same criminal who he wants to be incarcerated. Here, Park Bo Gum plays Jung Sun Ho Lee Hyun's childhood friend who appears in his life 20 years later.
The drama stars Seo In Guk, Jang Na Ra, and Choi Won Young.
—
Which of these is your favorite Bo Gum drama? Let us know in the comments!
Stay in the loop and connect with us on Facebook, Instagram, and Twitter.
Homestream images are from TVN and Park Bo Gum's official Twitter page.
ALSO READ
K-Drama 'Record of Youth' Arrives on Netflix This September