If there's one thing a lot of us are missing right now – aside from eating out and meeting up with friends – it's probably traveling and exploring new places. However, since most of us are still in quarantine, all we can do is look at our previous travel photos and maybe plan out future vacations just in case we all could board that plane again next year.
In the meantime, why not binge watch travel shows and films that would give you ideas on where to go as soon as the pandemic is through? Here are 10 shows and films on Netflix to watch for that virtual trip around the world:
ALSO READ
Binge List: Watch These 10 Films if You Love to Travel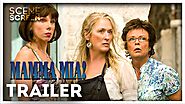 A film set in Greece, Mamma Mia! tells the story of Amanda Seyfried's Sophie, a young bride-to-be who invites three men to her wedding, with the hopes of finding her father who will walk her on the aisle. The film stars Meryl Streep, Amanda Seyfriend, Pierce Brosnan, Colin Firth, Stella Skarsgard, and more.
The film's sequel, Mamma Mia! Here We Go Again, was shot in Croatia.
Stream it here.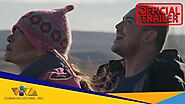 Through Night and Day is about an engaged couple - Jen and Ben - who finally goes on a trip to Iceland. As their trip progresses, however, their relationship gets tested as they realize that they're not as similar as they think they are. It stars Alessandra de Rossi and Paolo Contis.
Stream it here.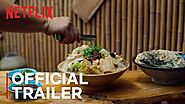 Street Food comes from the creators of Chef's Table and is another series that takes viewers to many different countries and cities while exploring its rich food scene. It's first "volume", centers on Asia and features the street food culture of Thailand, India, Taiwan, Japan, South Korea, Singapore, Indonesia, Philippines, and Vietnam. There's also a volume dedicated to Latin America's food culture.
Stream it here.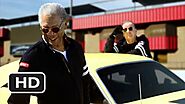 The 2007-film The Bucket List follows two terminally-ill men who decide to go on a trip and make it their mission to fulfill their bucket lists before they "kick the bucket". Determined to make the most of the time they have left, the two go to many different places including Mount Everest, Egypt, China, India, and France as they find the joy in their lives. The film stars Jack Nicholson and Morgan Freeman.
Stream it here.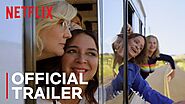 For the wine lovers, make sure to check out Amy Poehler's 2019-film Wine Country. The film follows a group of middle-aged friends who go on a getaway trip to Napa County in California for a wine tasting trip to celebrate Rebecca's 50th birthday. However, as they go longer on the trip, the women begin to question not only their friendships but also their futures. Amy Poehler directs and co-stars the film alongside Tina Fey, Rachel Dratch, Cherry Jones, Schwartzman.
Stream it here.
Bela Padilla and Carlo Aquino star in Meet Me In St. Gallen as Celeste and Jesse whose time spent together end on a one-night stand. Although the two separate ways after that night, the two eventually reunite and see each other again in St. Gallen, Switzerland.
Stream it here.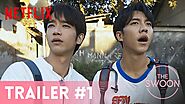 This travelogue features Asian actors Lee Seung Gi and Jasper Liu as they go on a trip to 6 cities in Asia. In these cities, they fulfill missions that will give them clues that will help them find and meet their fans. The 9-episode series shows the two stars going around Bali and Yogyakarta in Indonesia, Bangkok and Chiang Mai in Thailand, and Dhampus and Pokhara in Nepal.
Stream it here.
ALSO READ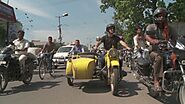 The Kindness Diaries is a travel documentary hosted by Leon Logothetis. Here, he travels all around the world, relying only on the kindness of strangers for his food, shelter, and gas. In exchange for the Good Samaritans' kindness, Logothetis helps them transform their lives with life-changing gifts.
Stream it here.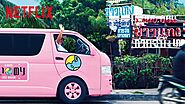 Ainori: Love Wagon is a Japanese reality travel show where 7 men and women go on a trip through Asia and aboard a pink van. The goal of every participant in the show is to go back to Japan with another participant as a couple. The first season of Ainori: Asian Journey took the participants to Vietnam, Myanmar, Taiwan, Malaysia, Thailand, and Singapore. The show's second season is shot in Central and Southern Asia, while the third season is in Africa.
Stream it here.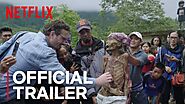 For a different kind of travel series, you might want to check out the 8-episode series Dark Tourist where host David Farrier visits places that are connected with death and tragedy. Some of the things he covered for the show include Japan's suicide forest, New Orleans' "real-life vampires", African Voodoo, and more.
Stream it here.
Did we miss your favorite show? Let us know in the comments!
Stay in the loop and connect with us on Facebook, Instagram, and Twitter.
Homestream images courtesy of Netflix and Viva Films.