Want a break from your usual fast-paced action games? Perhaps it's time to sharpen your mind while playing with these brain games on mobile!
From a classic board game of chess to intricate puzzles, we've rounded up free games available on Android and iOS devices, where you'll mostly need your wits and cunning to succeed! Check them out below:
Aug 16, 2020 - youtube.com -

4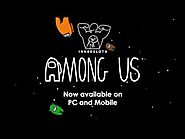 Among Us is not your typical brain game. Yes, there are puzzles but they do not really present any hard challenges. Instead, the core of the game is its whodunnit aspect. Up to ten online players roam around a space setting where the crew members must complete tasks to win. But among them are imposter/s who can kill them during the game. Whenever a dead body is reported, or someone calls an emergency meeting, the players must chat together to figure out who the imposters are. Of course, the real crew members will do that, while the imposters make their bluffs to pin the blame on someone else.
Aug 16, 2020 - youtube.com -

4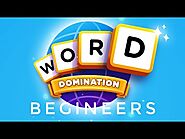 Scrabble-like games on mobile devices can quite be lengthy, especially since most titles do not put any timers for the players. Word Domination is not one of these dragging games, because not only does it make the beloved gameplay quick and thrilling, it also twists things up by granting players with abilities to freeze the timer, add points to their letters, rain down premium squares on the board, and more! Plus, the lovely skins on your tiles also makes you strive harder to win.
Aug 16, 2020 - youtube.com -

4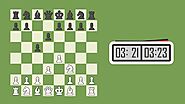 Perhaps the most popular board game of all, chess is always a good choice to play if you want to give your mind a stretch. But if you don't have a board to play on, or someone to play with at home, Chess - Play and Learn will do the trick! With this app, you can play with your friends, other online players, and against AI. There are also chess lessons to hone your skills, and other chess-related puzzle games you could play between your battles!
Aug 16, 2020 - youtube.com -

3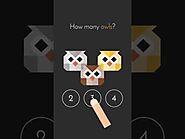 Love brain teasers? Then here's the game for you! Like its predecessor, Tricky Test 2 requires its players to think outside the box to answer its questions. When it comes to creative thinking and unconventional problem-solving, this game offers 111 tricky brain teasers to put you to the test. Besides its well-thought-out questions, the clean minimalist design of the game also adds charm and saves you from distractions while you're focused on playing.
Aug 16, 2020 - youtube.com -

3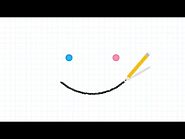 Brain Dots is a game of simplicity where your goal is to make two balls meet. But you can only do that by drawing lines and shapes, then let physics do the rest. With over 300 stages to figure out, the game also adds features like a variety of pens you can use, and even the option to make your own stage and share it to other players!
Aug 16, 2020 - youtube.com -

3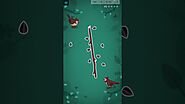 Made by both scientists and designers, Lumosity is dedicated to improving your brain's capabilities. With over 50 science-based activities, this app aims to sharpen your memory, Math skills, language, and more! With its daily activities and statistics, you can also follow how much improvement you've made, pushing you harder for even better results! This game is available for free, with a premium offer for you to unlock more activities and other premium features.
7
Rusty Lake's Cube Escape Series
Aug 16, 2020 - youtube.com -

2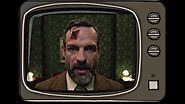 If you love compelling stories and eerie environments to go with your puzzle game, check out the Cube Escape series. These games follow point-and-click mechanics as you engage with the characters, pick-up items, and use the items to solve puzzles. Unlike other detective games out there, Cube Escape does not rely on too much details that only confuse the player. Instead, it has minimal visuals that give off a neo-noir feel while you delve deeper into the mystery
ALSO READ
10 Addicting Single-Player Mobile Games to Cure Your Boredom
Play With Friends: 12 Multiplayer Games for Android & iOS Devices
—
Homestream images from Google Play Store and InnerSloth's Twitter page.