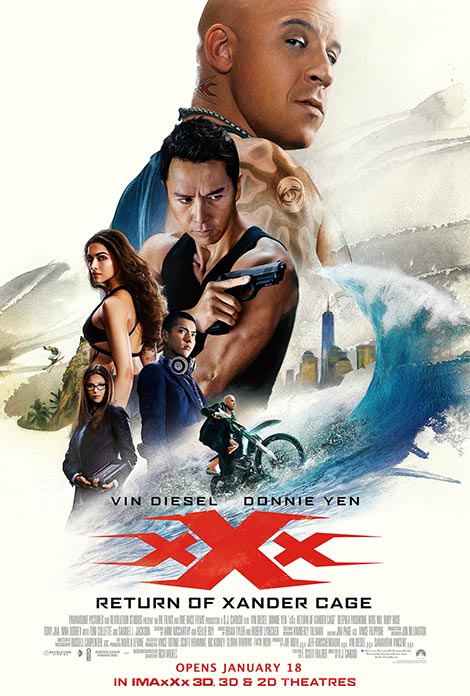 Mechanics:
Answer the movie question correctly and get a chance to win a limited edition XXX: RETURN OF XANDER CAGE Backpack and Muscle Tank.
Lucky winners with a valid online entry will be randomly selected.
Promo starts January 9 and ends January 22, 2017.
To join, simply answer the question correctly and submit together with your name, birthdate, gender, valid mobile number and e-mail address.
Only one (1) submission/entry is allowed for the duration of the promo.
Each participant is encouraged to use only one valid e-mail address, multiple entries are not allowed.
A participant can win only once for the duration of the promo.
Winners will be randomly selected at the end of the promo and will be notified by e-mail.
Winners should claim their prizes within the specified dates indicated in the e-mail notification, otherwise, these would be forfeited in favor of Surf Shop, Inc.
Winners can claim their prizes at Surf Shop Office during office hours (details to be emailed to winners).
Winners must present valid ID and copy of the e-mail notification letter upon claiming your prize.
All winners below 18 years of age need to be with their legal guardian to claim the prize. Both the minor and the parent/guardian should present valid identification.
Prizes are not transferable, not exchangeable for, or convertible into cash, credit, or other goods and services.
ClickTheCity.com is not responsible for lost or delayed e-mail.
NOTE: This contest is only open to residents of the PHILIPPINES.
Surf Shop, Inc. and participating Loot Box partner employees are not qualified to join this promo.