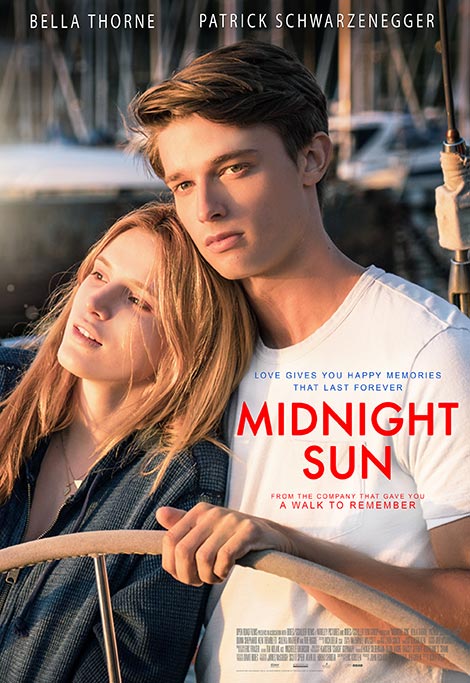 An epic romantic drama, MIDNIGHT SUN tells the life-affirming story of 17-year- old Katie Price, sheltered since childhood with a rare disease that makes even the smallest amount of sunlight deadly. During the day she is housebound but it is after nightfall that Katie's world opens up, in the dark, when she ventures out to the local train station to play her guitar for travelers. One night, fate intervenes when she meets Charlie, an ex-high school all-star athlete, whom she has secretly admired for years. She hides her condition from him as the two embark on a uniquely powerful romance over one nearly perfect summer.
Midnight Sun is based on the Japanese film Song to the Sun, (known in Japan as Taiyōno Uta). A heartbreaking tale of love, dreams lost and realized, the film is directed by Scott Speer (Step Up Revolution) from the screenplay by Eric Kirsten. John Rickard, Zack Schiller, and Jen Gatien are the producers. David Boies, James McGough, Alan Ou, Hiroki Shirota, and Speer are the executive producers. Devin Andre and Katie Silberman and are co-producers. Boies/Schiller financed and produced the film alongside Rickard's Wrigley Pictures.
The filmmaking team includes production designer Eric Fraser, cinematographer Karsten "Crash" Gopinath, composer Nathaniel Walcott, editors Michelle Harrison & Tia Nolan, and costume designer Jori Woodman.