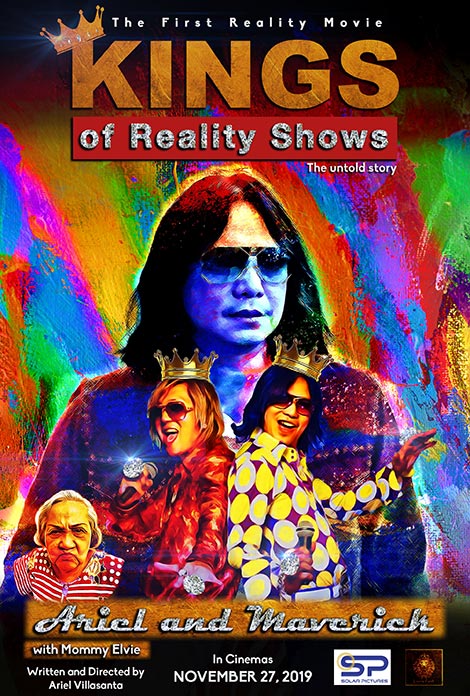 A few years ago, #ArielAndMaverick shot the first reality movie in the Philippines about their journey to Hollywood to conquer American Idol---but the project got shelved. After 10 years, Ariel as a struggling artist, persevered and sought help from everyone and anyone to complete the unfinished film and to pursue his dream of greatness.
What does it take to fulfill your dream?
This is a question that Ariel Villasanta, half of the now defunct reality comedy tandem, Maverick and Ariel, asks himselfone night as he was hounded by his own regret and career frustrations. This sets him off on an impossible journey of producing a nearly forgotten and unreleased movie he and his partner Maverick shot in the US 10 years ago. Armed only with his charm and undeniable guts (kakapalan ng mukha), he seeks help from everyone and anyone he knows that made it big in their industries, but even that is not enough so Ariel takes a leap of faith and sacrifices more than just his smooth talking to finally get the movie out.
We are taken back to 2008 when at the height of their careers, Ariel and Maverick feeling stifled by the local showbiz industry, sought greener pastures in Hollywood USA where they get a shot at the big leagues. Both then and now, blurring the line that separates ambition and disillusion, they have gone through misadventures just for that shot at fame. Through their journeys, we see the real cost of making it big in this industry, but will it all be worth it?
This hilarious #KingsOfRealityShows road trip begins November 27 in cinemas.