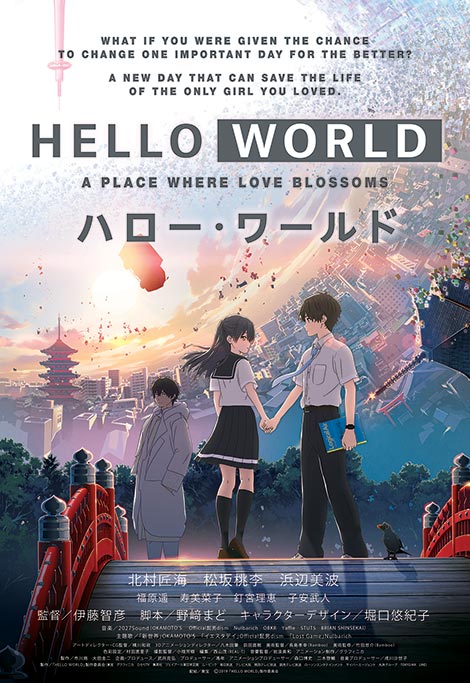 From Sword Art Online director Itou Tomohiko.
Hello World is a 2019 Japanese animated sci-fi romantic drama film directed by Tomohiko Itō and produced by Graphinica. It was released in Japan on September 20, 2019. Its cast include Takumi Kitamura, Tôri Matsuzaka, and Minami Hamabe. A three-episode spinoff anime titled Another World premiered on September 13, 2019.
What if you had the chance to change one important day? A new day that can save the life of the only girl you loved. Will you take the risk and face the dangers and consequences?
#HelloWorld says Hello Philippines this October 30!!