And just like that, the Christmas season is back! Despite having gone through a lot of dilemmas this year, there are still lots of reasons to continue our mini celebrations and holiday traditions at home.
Speaking of traditions, you're probably wondering what Christmas films to stream this year since our usual trips to the cinema are not ideal at the moment. To help you out, we've rounded up feel-good Christmas movies that you and your family can enjoy watching at home while sipping some hot cocoa!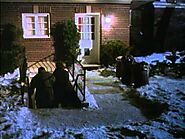 Starring: Macaulay Culkin, Joe Pesci, and Daniel Stern
Watch it on Netflix
A Christmas classic, Home Alone is a fun family flick about the cunning young boy Kevin McCallister. When Kevin's parents mistakingly left him at home for a trip to Paris, the young boy celebrates. That is until two conmen appear to rob their home. But can they succeed when they're up against Kevin's traps?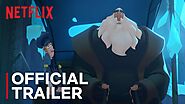 Starring: Jason Schwartzman, J. K. Simmons, and Rashida Jones
Watch it on Netflix
The animated Christmas film from Netflix last year tells the fictional origin story of holiday icon Santa Claus. It follows the laid-back postman Jesper who is sent to the faraway Arctic town of Smeerensburg. There, he teams up with the old toymaker Klaus to unite the warring townspeople.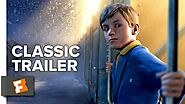 Starring: Tom Hanks, Daryl Sabara, and Nona Gaye
Watch it on Netflix
This animated film follows the magical journey of a young boy who was doubting the existence of Santa Claus. One night, he hears a train outside his home, and the conductor invites him aboard. This takes him to an adventure to the North Pole, where he sees for himself the magic of Santa Claus.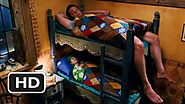 Starring: Vince Vaughn, Paul Giamatti, and Elizabeth Banks
Watch it soon on Netflix
Fred Claus is Santa's brother who is always up to no good. When Fred's criminal ways finally put him in immense trouble, his brother bails him out in the condition that he must work at the North Pole. As Fred continues to bring trouble, Santa becomes even more stressed out when an efficiency expert arrives to check on their performance.
5
The Nightmare Before Christmas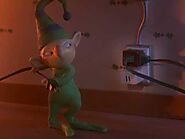 Starring: Danny Elfman, Chris Sarandon, and Catherine O'Hara
Watch it on iTunes
This iconic stop-motion animation film from Tim Burton is a whimsical musical that centers around Halloweentown's Pumpkin King, Jack Skellington. When Jack gets bored of their annual ceremonies, he makes it his mission to invade Christmastown and replace Santa Claus.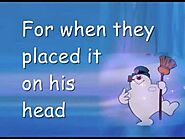 Starring: Jackie Vernon, Paul Frees, and June Foray
We all know the song, but have you seen this TV special? Frosty the Snowman is about the titular snowman who was brought to life using a magical hat. As the winter comes to an end, and the magician Hinkle asks for the return of his hat, Frosty must say his farewell to the children who gave him life even for a short time.
7
Jim Carrey's A Christmas Carol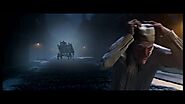 Starring: Jim Carrey, Gary Oldman, and Daryl Sabara
Watch it on iTunes
The classic novella from Charles Dickens turns into an animated spectacle in this film. It tells the story of the self-centered Scrooge who is visited by the ghosts of Christmas Past, Present, and Yet to Come. Each ghost accompanies him to a self-reflective journey that might just make him realize the true meaning of Christmas and humanity in general.
8
How The Grinch Stole Christmas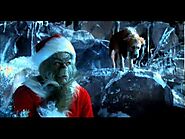 Starring: Jim Carrey and Taylor Momsen
Watch it on Netflix
Based on the book by Dr. Seuss, this film centers around the iconic character of the Grinch-- a shut away who is annoyed by the cheery Christmas celebration of the Whoville citizens. He enlists his dog to join him in a mission to ruin the holidays, but his plans take an unexpected turn when he meets little Cindy Lou Who.
9
Christmas with the Kranks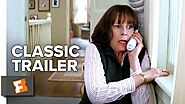 Starring: Tim Allen, Jamie Lee Curtis, and Dan Aykroyd
Watch it on iTunes
With their daughter Blair away for the holidays, Luther and Nora Krank plan to skip the Christmas traditions and instead go to a Caribbean cruise. But when Blair decides to come home, the two must make last minute Christmas preparations before their daughter arrives.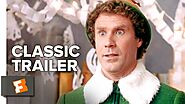 Starring: Will Ferrell, Zooey Deschanel, and Peter Dinklage
Watch it on iTunes
Buddy grew up at the North Pole, working alongside Santa's little elves. But with his size, he always felt like he didn't fit in, and that's because he is a human who was mistakenly transported to Santa's home. Now an adult, Buddy travels to New York in his elf outfit looking for his biological father who is a serious businessman.
11
The Christmas Chronicles
Starring: Kurt Russell, Judah Lewis, and Darby Camp
Watch it on Netflix
Young siblings Kate and Teddy Pierce decided to follow Santa Claus after they witness him delivering presents. As stowaways in Saint Nick's sleigh, the two caused an accident that would threaten the Christmas Spirit, unless they help Santa get back on track.
12
Beethoven's Christmas Adventure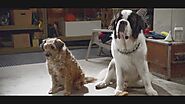 Starring: Tom Arnold and Kyle Massey
Watch it on YouTube
The lovable St. Bernard dog Beethoven takes on a holiday mission in Beethoven's Christmas Adventure. When Santa's magic toy bag gets stolen, an elf takes off in Santa's sleigh and stumbles upon Beethoven the dog. Now Beethoven must help the elf save Christmas by catching the thief before the Christmas countdown.
Expecting a chill Christmas celebration with Netflix? You can also check out this list of holiday romcoms and family-friendly films and series available on the streaming platform this December.
ALSO READ
Kurt Russell, Goldie Hawn, and Director Chris Columbus Talk About 'The Christmas Chronicles: Part 2