Korean drama The World of the Married has finally reached its conclusion last weekend! And if you're one of those who has consistently watched the show while it was still airing, chances are you're now looking for a new drama that's as intriguing and as 'makjang' as it. Luckily, K-drama town has a whole catalog of shows that could be your next guilty pleasure!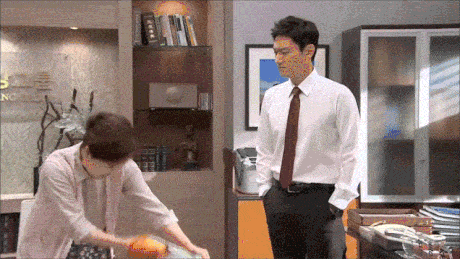 But first, a brief introduction to what a Makjang drama is. Makjang is a slang term used for extreme, over-the-top elements of a show that isn't likely to happen in real life. Usually, makjang dramas have over-exaggerated plotlines involving birth secrets, false identities, amnesia, adultery, revenge, murder, and more. Ridiculous as it may seem, it's still something that keeps the viewers hooked and intrigued to keep watching more.
Here are 8 other dramas you can watch to cure your TWOTM hangover:
Autumn in My Heart (2000)
This classic drama centers on Yoon Eun Seo who grows up in a rich family with her rich brother Joon Seo. When she gets involved in a car accident, however, it was discovered that she is not related to her family, having switched at birth with someone who now lives as Choi Sin Ae. Her life changes when the 2 girls are returned to their respective families, only for her to meet Joon Seo years after they were separated. It stars Song Hye Kyo, Song Seung Heon, and Han Chae Young.
Temptation of Wife (2008-2009)
Another one of those classic K-dramas, Temptation of Wife ran from 2008 to 2009. It centers on Eun Jae who is killed by her husband Kyo Bin when their marriage turned unhappy. Presumed to have died of drowning, Kyo Bin moves on with his life with Eun Jae's best friend Ae Ri, only to meet So Hee who looks exactly like his presumed dead wife. It is then revealed that So Hee is actually Eun Jae who is out to take revenge for what her ex-husband has done. The drama stars Jang Seo Hee, Byun Woo Min, and Kim Seo Hyung.
Innocent Man/Nice Guy (2012)
Song Joong Ki stars in Innocent Man as Kang Ma Ru, who decides to take revenge on his ex-girlfriend by hurting other people and making young chaebol heiress Seo Eun Gi fall in love with him. Just as he is starting to actually fall in love with her, she finds out the real reason why he approached her, causing for them to break up. When a car accident causes Eun Gi to lose her memory, she ends up getting involved with Ma Ru again. Joining Song Joong Ki on the cast are Moon Chae Won and Park Si Yeon.
That Winter, the Wind Blows (2013)
This melodrama centers on Oh Young – a lonely woman who's become visually impaired after her parents' divorce – and Oh Soo – a gambler living a meaningless life. To pay off a huge debt that he has, Oh Soo pretends that he's Oh Young's brother, until he eventually falls for her. It stars Jo In Sung and Song Hye Kyo.
Stream it on: Netflix
Mask (2015)
Mask follows a girl named Ji Sook who starts living as her rich doppelganger Eun Ha to pay off her father's loan. Things take a turn when she meets the chaebol heir Min Woo who is drawn to her despite being mistrusting to the people around him. Ji Sook must keep up with her charade and hide her true self behind the mask that she put on. The drama stars Soo Ae and Ju Ji Hoon.
The Last Empress/Empress' Dignity (2018)
The Last Empress follows musical actress Oh Sunny who marries the emperor of the Korean Empire. As she goes against the power of the palace to search for true happiness, she ends up falling in love with bodyguard Na Wang Shik who helps her break down the imperial family.
Stream it on: Netflix
Secret Boutique (2019)
Secret Boutique centers on Jenny Jang, who goes from being a bathhouse worker to being a powerful lobbyist. As she climbs her way to the top, the drama also highlights the struggle of strong women's battle for power, revenge, and survival. Kim Sun Ah, Jang Min Hee, Go Min Si, and more star in this drama.
Stream it on: Viu
Love in Sadness (2019)
In Love in Sadness, Park Han Byul plays Yoon Ma Ri who is in an unhappy marriage with her abusive chaebol husband Kang In wook. After being pushed too far, she reaches out for plastic surgeon Seo Jung Won's help, who gives her a new face to start a life as a different person. Ji Hyun Woo, Park Han Byul, and Ryu Soo Young star in the drama.
Stream it on: Viu
ALSO READ
12 New and Classic K-Dramas You Can Stream on Netflix
Q&A with the Stars and Director of the Netflix K-Drama 'Extracurricular'
*Homestream images screenshot from Netflix and Naver.