Still channel surfing, undecided on what to watch on your television screens? Let our monthly TV guides keep you updated with the must-watch titles on cable TV. Keep yourself entertained and comfortable at home with these 10 films you can enjoy on your television for October — there are many Halloween-appropriate movies to enjoy with the entire family if you love scary movies!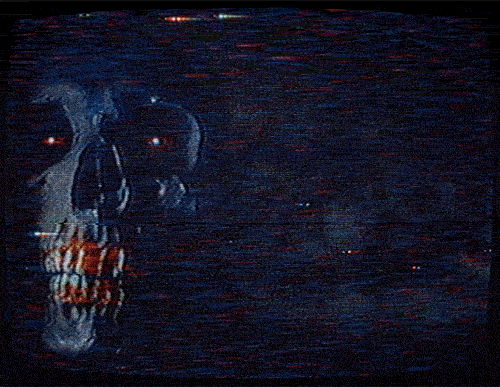 Here's a lineup of films you can look forward to watching on Cinema One channel for October 2021:
Starring Enchong Dee, Jameson Blake
October 3
Martin is a rich, sheltered youth who gets transformed into an aswang by his yaya, Nay Luisa. She teaches him how to hunt the poor and the weak for food.
Starring Gabby Concepcion, Ruffa Gutierrez, Pokwang
October 5
A woman dies on the night of her 25th wedding anniversary. From purgatory, she sees that another woman is moving in on her husband and her family. Unable to accept that, she breaks out of purgatory and starts haunting the would-be usurper.
Starring Vilma Santos, Kim Chiu
October 6
A community that relies on the powers of a faith healer is torn apart as the healing brings them a terrible curse that threatens to cause everyone great harm.
Starring Vhong Navarro, Bangs Garcia, Angelica Panganiban
October 19
A heartbroken nurse seeks paranormal help to catch the girl of his dreams. He whispers his wishes to the dead, and seemingly gets what he asks for. But the fulfillment of his dreams come at a price, as death begins to follow him around.
Starring Cherie Gil, Jana Agoncillo
October 24
A girl moves in a new town to live with her irresponsible and drunk Mother who despises it when she is called 'Mama' by her daughter. The child realizes that her mother is manifesting the signs of being an engkanto.
Starring Kris Aquino, Jay Manalo
October 24
A cursed bagua inadvertently falls into the hands of Joy and luck starts to pour on her and her husband. However, every fortune has a trade-off, and anybody who has seen their reflection on the mirror mysteriously dies.
Starring Kris Aquino, Claudine Barretto, Maja Salvador
October 27
Newlywed Diana experiences ominous things: her husband dies in an accident, his body gone without a trace from the morgue. Equally terrifying events happen to another newlywed, Sandy and her husband, when a clairvoyant guest starts seeing a ghost from a neighbor's haunted house.
Starring Kristine Hermosa, Anne Curtis, Marvin Agustin, Cherry Pie Picache
October 10
A mirror unleashes poltergeists into a family's rented haunted house and also draws out the killer of the last tenant. The gory events traumatize the younger sister that she is taken into custody and given a new identity growing up. However, a series of strange deaths occur in the hospital where the sister now works as a nurse.
Starring Kim Chiu, Ryan Bang, Enzo Pineda
October 12
It revolves around paranormal expert wannabe Carmel who teams up with her best friend in forming a squad of ghostbusters with her misfit friends in order to save the house of her grandmother.
Starring Andrea Brillantes, Khalil Ramos
October 31
Inspired by the Solante local lore about a little girl carrying a headless doll, asking passersby to help her get home. In the movie, Ken knows that Grace met the little girl but thinks nothing of it and refuses that the house or curse is real. He starts doubting as weird deaths occur in his neighborhood and Grace suddenly disappears.
—
For more Cinema One movies this October and for daily schedules of Cinema One, click here.
[Note: Cinema One channel schedules and movie lineup are subject to change without prior notice]