Metro Manila, also known as the National Capital Region, is the Philippines' central hub for culture, economics, governance, and trade. Sixteen cities and one municipality make up this dense urban region, which is now considered as the 11th most populous metropolis in the world.
Manila is also one of the main gateways to the Philippines. Ninoy Aquino International Airport connects domestic flights and serves as jumping point to the smaller airports in the country. If you're coming from abroad and are headed to the pristine beaches of Coron or Boracay, you'll be most likely stopping by Manila in between flights.
Whether you're in Manila for a prolonged layover or staying for a short break, make the most out of your visit by doing these quintessential activities every first-time visitor must do.
1. Join fun walking tours.
'Walk This Way' by Carlos Celdran
Carlos Celdran is on a mission to educate and help locals and foreigners alike understand the city of Manila. Touted as one of the best and funniest guides in the city, he incorporates performance art, comedy, and sensational trivia in his bold and animated spiels about his favorite city. He would take you around Intramuros' Fort Santiago and Plaza San Luis while providing you with insights on Philippine architecture, culture, and history.
Carlos Celdran
Photo from Carlos Celdran's Facebook page
Duration: approximately 3 hours
Rates: P1,100 – adult; P600 – student (updated as of May 2014), to be paid at the tour's meeting place (Fort Santiago gate)
Reservations: +63 920 9092021 (Glenda), email: celdrantours@hotmail.com
Tour Schedule can be viewed here.
Manila for a Day: Time Travelling City Tours
M4AD presents Manila facts in a fun and engaging manner. Their 3G: God, Gold, & Glory tour, led by Dustin Ancheta, offers a rare glimpse of the Philippines during its golden age, when the Philippines was at the center stage of global trade and commerce.
Duration: 3.5 hours
Rate: P1,000 (includes all ticket and entrance fees and refreshments at the end of the tour)
Reserve a slot: Confirm your attendance by calling us at +639991964715
Tour Schedule can be viewed here.
Old Manila Walks
The team behind Old Manila Walks describes themselves as a "bunch of passionate, obsessive and saucy 'street walkers' determined to walk and talk about one thing: the history, the culture and the heritage plus everything over, under, outside, inside this city of our affections – Manila." They currently have five tour destinations within the metro. Their latest option, Halo-Halo Espesyal lets you choose any two (2) walks and combine into half-a-day's tour.
Reserve/Book a tour here.
2. Chow down Filipino cuisine.
Check out this link for the full listing of Filipino restaurants in the city.
The Philippines is a unique culinary melting pot that combines flavors from both east and west. A trip to its capital Manila is incomplete without sampling local Filipino favorites. Start your Filipino cuisine 101 by tasting Adobo, Tapsilog, Kare-Kare, Sisig, Kaldereta, Sinigang, and Lechon. Level-up your Pinoy food knowledge by sampling Taba ng Talangka (crab fat), Bulalo, Dinuguan, Laing, and Kinilaw.
Adobo
Kare-Kare
Tapsilog (Tapa, Sinangag, Itlog)
Taba ng Talangka (crab fat) on rice
Dinuguan (Pork Blood Stew)
Filipinos also have this habit of coaxing foreigners to try balut (fertilized duck embryo), so don't be surprised if someone you just met dares you to eat slurp one.
Would you dare eat a balut?
3. Explore Binondo: Manila's Chinatown.
Established in the 1500s, Binondo– the oldest Chinatown in the world– is home to Filipino-Chinese communities and commerce. It is especially popular for its Chinese New Year celebrations, gastronomic offerings, specialty stores, and places of worship.
Places of interest: Minor Basilica of San Lorenzo Ruiz (Binondo church); restaurants along Ongpin, Escolta, Carvajal, and Salazar Streets.
Tips: Chinatown is a network of small roads and tiny alleys. Parking is difficult and walking is highly recommended. Have cash and loose change on hand as most establishments only accept cash payments.
Steamed Xiao Long Pao at Dong Bei Dumplings, Binondo
Check out this link for a list of restaurants in Binondo.
4. Shop for less at Divisoria.
Divisoria (or Divi to its patrons) is a district at the heart of Manila, comprised of malls and markets that sell virtually everything you need at dirt-cheap prices. Considered as every bargain hunter's shopping mecca, Divisoria is the place to go when you're in need of houseware, clothes, accessories, costumes, toys, food, textile, wedding gowns, and all sorts of supplies imaginable.
The district is big, busy, and buzzing with activity. But despite its notoriety for its tight alleys and hellish human traffic, Filipinos (and foreigners) still enjoy trooping to Divisoria. Why? Simply because items in Divisoria are cheaper than their counterparts sold elsewhere in the metro. For instance, a fashion ring priced at P300 in a mall boutique can be bought at Divisoria for only P35. You can even haggle further and arrive at a lower price if you know the art of "tawad" and/or are buying in bulk or wholesale (6 items is the standard).
Tops for as low as P100 are sold in 168
How to go to Divisoria:
By car: Human and jeepney traffic make it nearly impossible for cars to enter the Divisoria area especially during the holiday season (October to January). If you really need to bring your car, head to the 168 Mall as early as 7:00AM in order to secure a parking slot (from Reigna Regente Street, enter Felipe Street). Another option is to park along the side streets of Chinatown, just by the Divisoria perimeter.
By trains: Ride the LRT 1 or LRT 2 lines to Doroteo Jose/ Recto station. Ride a Divisoria-bound jeepney. Get off at Tutuban Mall or at Recto corner Reina Regente.
By jeepney: Ride a Divisoria-bound jeepney. Get off at Tutuban Mall or at Recto corner Reina Regente.
5. Appreciate Manila's oldest churches.
If in Thailand and Cambodia you temple hop, here in the Philippines—a predominantly Catholic nation— you visit churches. Check out this article that lists seven out of the many beautiful and historical churches you can visit within Manila:
Minor Basilica of St. Lorenzo Ruiz, Binondo
Minor Basilica of the Black Nazarene, Quiapo
Basilica of San Sebastian, Claro M. Recto St.
6. Watch cultural shows.
Mabuhay Restop, located just right by the Rizal Park, presents Philippine history lessons through a unique musical-comedy show entitled Manila Vanilla. The show happens every Saturday, 7PM.
Price: P750 inclusive of dinner buffet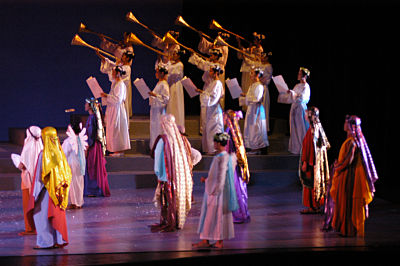 The Cultural Center of the Philippines also regularly showcases Filipino talents in their productions and program. For schedules of arts and culture events, check out our calendar
7. Let the Manila Bay sunset take your breath away.
Pick any spot along the bay walks of Roxas Boulevard and Mall of Asia on a fair weather afternoon and watch the golden sun kiss the sparkling horizon amidst a crimson-streaked sky.
Rate: Free
8. Take a side trip to Corregidor Island
Corregidor is a tadpole shaped island located at the entrance of Manila Bay. Corregidor served as a vital fort, one of the central defense stations during World War II. A day tour at this historical island will show you the remains of the army headquarters, barracks for enlisted men, artillery batteries, wartime hospitals, and the Malinta Tunnel– the last stronghold of the joint Philippine and American military during World War II.
Corregidor
Sun Cruises (terminal near the Cultural Center of the Philippines Complex) provides tours and ferry services to Corregidor.
Day Tour Weekday Adult Rate – Php2,200.00/person
Day Tour Weekend* Adult Rate – Php2,399.00/person
Day Tour Child Rate (3-11 yo) – Php1,350.00/person
*Weekend rate applies to Saturday, Sunday and Holiday trips
9. Experience Filipino hilot.
When in Metro Manila, you must not pass up the chance to try Filipino hilot, a signature massage technique in the Philippines. Hilot treatment employs a procedure called hihilaan where coconut oil is applied to strips of banana leaves to identify areas of imbalance in the body.
Check out our listing of local spas in Manila.
10. Party in the city's best clubs.
Photo: Department of Tourism website
Nightlife is very much alive in the city centers like Bonifacio Global City, Makati, Eastwood, and Malate where clubs, bars, and gastropubs abound.
Check out our listing of local bars in Metro Manila.
11. Ride the jeepney, Manila's main mode of transportation.
Colorful and resilient, the Philippine jeepney has become an important icon in Filipino culture. You might want to try riding them en route to your destination to experience Manila like a true blue local. Jeepneys tread almost all roads in Metro Manila. Base fare starts at P8.00.
12. Take home quality souvenir.
Located just behind The Manila Cathedral, The Manila Collectible Co. (TMCC) is a new lifestyle gift boutique and culture space that promotes Philippine products made by artisans with a particular focus on pre-history and indigenous items. Not only does TMCC help micro-entrepreneurs and the indigenous community, it also supports the local art scene.
Get: Malagos chocolate, Organic coffee from Negros, Lingling-o mirror frames, and replica of Manunggul jars
There are at least a thousand more fun and cool things to do in Manila but we feel that this list pretty much sums up the essentials. Do you have other suggestions on where to bring first-timers? Share it with us in the comments section below.