Looking for a new mobile game to get your thumbs on?
On this list, we've rounded up some of the upcoming mobile games that we can't wait to try! These games are yet to be released, but with the teasers and the franchises that they belong to, it won't be surprising if they will soon be topping the App Store & Play Store charts!
Let us know which games you're most excited about by clicking the upvote button on the entry of your choice.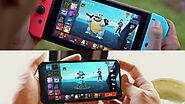 To be available on: Android and iOS
Release date: To be announced
Pokemon Unite is a free-to-start game that came as a surprise when it was unveiled by the Pokemon Company during their virtual event last June 24. It combines the well-loved franchise with the strategy subgenre, MOBA (Multiplayer Online Battle Arena). With very few Pokemon games on mobile, a real-time 5v5 MOBA was not something we expected to come out next; but with the promising details teased during the announcement, it's a game we'd love to try and play nonetheless.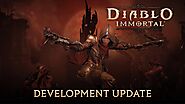 To be available on: Android and iOS
Release Date: To be announced
The hack-and-slash RPG from Blizzard, Diablo, is heading to our smartphones through the upcoming game Diablo Immortal . Its storyline will be set between the events of Diablo II and III. The the game's release seems murky for now, after its tease received backlash from fans of the franchise. But from the point of view of a casual mobile gamer, Diablo Immortal's teaser seems promising enough for the game to be worthy of a release.
3
League of Legends: Wild Rift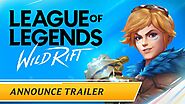 To be available on: Android and iOS
Release Date: Within 2020
Riot Games' League of Legends: Wild Rift is a highly-anticipated free-to-play game especially for the avid fans of MOBA. For years, Mobile Legends: Bang Bang has dominated such gameplay for mobile users, but since DOTA (Defense of the Ancients) and LoL (League of Legends) have first set the standards for MOBA on PC, it is no wonder that Wild Rift continues to make gamers wild with excitement for its release.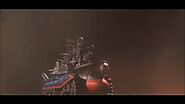 To be available on: Android and iOS
Release Date: To be announced
Tencent and TiMi Studios are giving Metal Slug an upgrade with its upcoming mobile game, Metal Slug Code: J. The classic arcade game is undeniably iconic with its side-scrolling shoot 'em up gameplay presented in wacky visuals. And it seems that Code J is preserving what fans loved about the game while giving it a 3D facelift at the same time.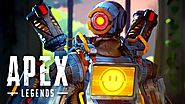 To be available on: Android and iOS
Release Date: Soft-launch expected at the end of 2020
Battle royale games are also enjoying popularity on mobile. Since Fortnite has already made the jump into mobile, competing against the big battle royale games on mobile such as PUBG, Rules of Survival, and Call of Duty: Mobile, perhaps it is high time that EA's Apex Legends joined the party as well.
ALSO READ
12 Multiplayer Games for Android & iOS Devices
10 Old School Console & PC Games You Can Play on Your Smartphone