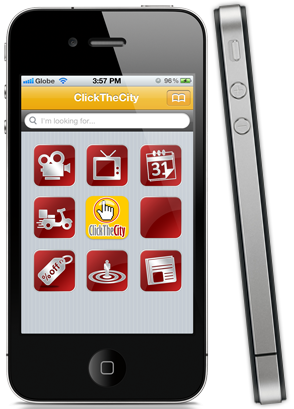 ClickTheCity App
Put us in your pocket.

ClickTheCity App

ClickTheCity can now be easily accessed with your mobile device! The ClickTheCity App fits everything you love about our site into your pocket. Access our Movie and TV Schedules, Events, Food & Dining Guide, Utilities and Privileges -- all in a simple, sleek and user-friendly interface. read more

Privileges

Live it up with Privileges on ClickTheCity App! Privileges lets you avail special offers and discounts from participating Merchants, transforming your app into a virtual lifestyle card. Register now for a new and exciting way to experience the city. read more

Mobile Ordering

Hungry? Feed your appetite! Ordering your favorite food just by tapping your phone is now possible with Mobile Ordering on ClickTheCity App. Just tap the app to have good eats delivered right at your doorstep! read more
Your App made better. Meet your mobile lifestyle partner.
Using Privileges on ClickTheCity App is easy.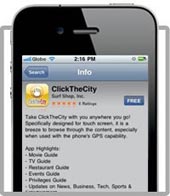 1 Download the ClickTheCity App for your phone.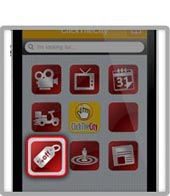 2 Register your Privileges account. (30 days FREE)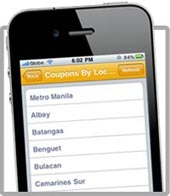 3 Search for a deal near you using the NearMe function, or search by city.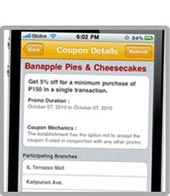 4 Choose your favorite coupon and pick a participating branch.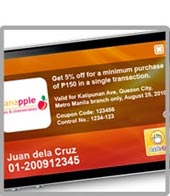 5 Generate the coupon and flash it to the store attendant to avail the deal.
Great food is now just a few taps away with Mobile Ordering.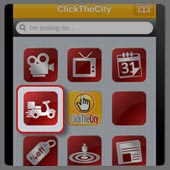 1 Register and confirm your account to access Mobile Ordering on ClickTheCity App.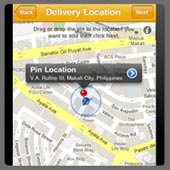 2 Pin location via map and add unlimited number of delivery addresses (your home, office, etc.).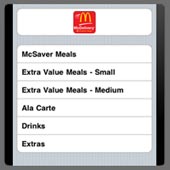 3 Choose a delivery address to access menus of merchants that deliver to your area.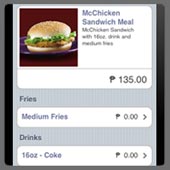 4 Tap your way to order your food and add it to your cart.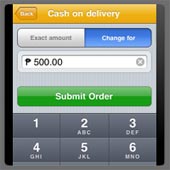 5 Confirm and submit your order, even monitor your orderís status using the app.