During a time where we mostly stay at home, we can't help but just miss the great outdoors. Perhaps the closest thing to an adventure we could get involved in while the pandemic continues on is through reading books, playing video games, and watching shows and films.
If you're currently on the lookout for films that can take you into exhilarating adventures packed with thrilling action, then here's a list for you! We've rounded up films on Netflix that you can stream for that extra dose of adrenaline at home!
1
Jumanji: The Next Level
Sep 10, 2020 - youtube.com -

1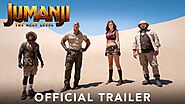 Directed by Jake Kasdan
Starring Karen Gillan, Dwayne Johnson, Kevin Hart, and Jack Black
Watch it now
The sequel to the 2017 remake of Jumanji, this film brings back the gang-- Spencer, Martha, Fridge, and Bethany-- together to play the mystical game once more. But challenges inside the Jumanji have leveled up, and they must brave all of its obstacles and stop a dangerous threat thirsty for destruction.
2
Journey 2 - The Mysterious Island
Sep 10, 2020 - youtube.com -

0
Directed by Brad Peyton
Starring Dwayne Johnson, Josh Hutcherson, and Vanessa Hudgens
Watch it now
After that thrilling journey to the center of the Earth, Sean Anderson is now living a normal teenager's life while also struggling to connect with his new stepfather, Hank. But when Sean receives a coded distress signal from the South Pacific, the two must team up together to find its source.
3
Indiana Jones and the Temple of Doom
Sep 10, 2020 - youtube.com -

1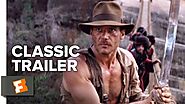 Directed by Steven Spielberg
Starring Harrison Ford, Kate Capshaw, and Jonathan Ke Quan
Watch it now
Pop culture's most physically active archaeologist, Indiana Jones returns to action in The Temple of Doom. Set in 1935, Jones finds himself in India where he teams up with the nightclub singer Wilhelmina "Willie" Scott and a twelve-year-old Chinese boy named Short Round to find a precious stone, while a secret society is hot on their heels.
4
The League of Extraordinary Gentlemen | #TBT Trailer | 20th Century FOX
Sep 10, 2020 - youtube.com -

1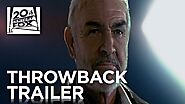 Directed by Stephen Norrington
Starring Sean Connery, Naseeruddin Shah, and Peta Wilson
Watch it now
Based on the graphic novel of Alan Moore, this film features a team made up of well-known literary characters which include Allan Quatermain, Mina Harker from Dracula, the Invisible Man, Dr. Jekyll & Mr. Hyde, and more. Combining their exceptional skills and superhuman abilities, the League of Extraordinary Gentlemen must stop a conspiracy aimed to put the world into utter chaos.
5
Lara Croft Tomb Raider: The Cradle of Life
Sep 10, 2020 - youtube.com -

1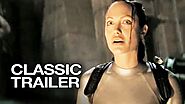 Directed by Jan de Bont
Starring Angelina Jolie, Gerard Butler, and Ciaran Hinds
Watch it now
Lara Croft recruits an ex-Marine to help her locate and protect the fabled Pandora's Box from a scientist who plans to use its content for evil. Just as we expect from a film adaptation of the Tomb Raider franchise, The Cradle of Life promises an epic adventure filled with action-packed stunts & sequences.
Sep 10, 2020 - youtube.com -

3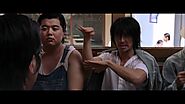 Directed by Stephen Chow
Starring Stephen Chow, Lam Chi-chung, and Huang Shengyi
Watch it now
In this comedy action flick, we follow the conman Sing and his buddy Bone. After the trying to scam the residents of Pig Sty Alley by disguising themselves as members of the feared Axe Gang, the real Axe Gang declares war against the Alley's residents. But the retired kung fu masters living among them won't bend that easily.
Sep 10, 2020 - youtube.com -

1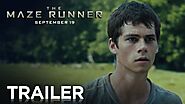 Directed by Wes Ball
Starring Dylan O'Brien, Kaya Scodelario, and Thomas Brodie-Sangster
Watch it now
This film is based on the book series by James Dashner. It follows the teenager Thomas, who wakes up inside a labyrinth with no memories of why he was there. He is met by other boys who had been there before him and have experienced the same memory loss. Together, they must find a way to escape the maze filled with traps and murderous robots.
8
The Mummy 3: Tomb of the Dragon Emperor
Sep 10, 2020 - youtube.com -

2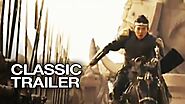 Directed by Rob Cohen
Starring Brendan Fraser, Maria Bello, and Jet Li
Watch it now
Once again, mummy-fighting couple Richard and Evelyn O'Connell must face the undead, this time in the form of China's Dragon Emperor. Along with their son Alex, the whole family must battle the revived Emperor who plans to resume his conquest with his clay warriors.
9
Jurassic World: Fallen Kingdom
Sep 10, 2020 - youtube.com -

0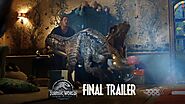 Directed by J.A. Bayona
Starring Chris Pratt and Bryce Dallas Howard
Watch it now
Three years after the Jurassic World theme park was destroyed, Owen and Claire return to Isla Nublar in an attempt to save the remaining dinosaurs from a volcano eruption that will decimate the creatures' population. There they encounter new breeds of enormous dinosaurs while getting caught up in a dangerous conspiracy.
Sep 10, 2020 - youtube.com -

1
Directed by Gordon Chan
Starring Jackie Chan, Claire Forlani, and Lee Evans
Watch it now
Hong Kong policeman Eddie gets into a fatal accident involving a mysterious medallion. This gave him superhuman abilities and now, he must join forces with fellow agent Nicole to seek the truth that the medallion holds while dodging the people who want to use it for evil.
Sep 10, 2020 - youtube.com -

0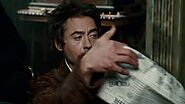 Directed by Guy Ritchie
Starring Robert Downey Jr., Jude Law, and Rachel McAdams
Watch it now
The world's most famous literary detective Sherlock and his stalwart partner Watson must investigate a string of murders in London that are believed to be the mystical work of a cult, that might just be tied to some bigger motive.
12
Mission: Impossible - Fallout
Sep 10, 2020 - youtube.com -

0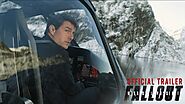 Directed by Christopher McQuarrie
Starring Tom Cruise, Alec Baldwin, and Simon Pegg
Watch it now
IMF agent Ethan Hunt and his team must recover three plutonium cores from the Apostles, an organization borne out of the Syndicate. And now that Solomon Lane has escaped custody, Hunt's team, along with CIA agent August Walker, must race against time before it's too late.
For more movies on Netflix under the action and adventure genre, click here.