Want to revisit the classics of cinema? Just go to Netflix!
Filming has gone a long way since the '80s, with today's technology giving us special effects that oftentimes we can't even fathom which parts of it are real and which parts are not. But even with such progress, we still have a certain fondness for classics, whatever genre they are in.
Well, whether you're an adult who wants to take a trip down memory lane, or a young one who wants to discover the films from back then, this is a list you'd want to check out! Join us as we take a step back in time with these ten films from the '80s that are currently available for streaming on Netflix.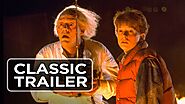 Directed by Robert Zemeckis
Starring Michael J. Fox, Christopher Lloyd, and Lea Thompson
Watch it here
The Back to The Future trilogy is one of the most popular movie franchises from the '80s. It begins with the teenager Marty McFly who accidentally time travels from 1985 to 1955 using a modified DeLorean car made by the eccentric Doc Brown. When Marty alters the meeting between his young parents, he must make sure that they'd still fall in love with each other or he'll disappear in time.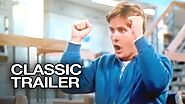 Directed by John Hughes
Starring Emilio Estevez, Anthony Michael Hall, Judd Nelson
Watch it here
The Breakfast Club follows a bunch of teenage students from different parts of the high school spectrum who share a detention together. The jock, the school princess, the outcast, the rebel, and the smart student are each given a chance to tell their story– an experience that would change their perspectives of high school forever.
3
ET The Extra Terrestrial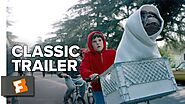 Directed by Steven Spielberg
Starring Henry Thomas, Drew Barrymore, and Dee Wallace
Watch it here
"ET phone home…" How iconic is that? In this Spielberg film, the suburban boy Elliot befriends a gentle alien he calls E.T. With the help of his siblings Michael and Gertie, Elliot hides the alien inside their quiet home. But when the government tries to take E.T. away, the children must help the now weakening alien find its way back to space.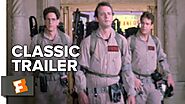 Directed by Ivan Reitman
Starring Bill Murray, Dan Aykroyd, Ernie Hudson, and Harold Ramis
Watch it here
A fun horror fantasy film, Ghostbusters follows the adventures of the eponymous group of scientists-turned-ghost-hunters. As the paranormal activities continue to spike in the neighborhood, citizens start to suspect that it is actually the Ghostbusters' doing. But when a world-ending monster threatens to destroy the city and all of humanity, there is only one team they could call.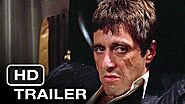 Directed by Brian De Palma
Starring Al Pacino, Steven Bauer, and Michelle Pfeiffer
Watch it here
Scarface follows Al Pacino as the Cuban refugee Tony Montana, who becomes a merciless drug lord in Miami. When Montana finds himself atop the drug trade hierarchy of the state, the stakes keep getting higher with the police and Colombian drug cartels circling him. As his own drug use fuels his paranoia, Tony's empire would soon face its downfall.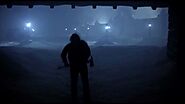 Directed by Stanley Kubrick
Starring Jack Nicholson, Shelley Duvall, and Danny Lloyd
Watch it here
The Shining is a cult classic horror film that was adapted from Stephen King's novel of the same name. Jack Torrance takes on a job as the winter caretaker of an empty hotel, bringing his wife Wendy and son Danny with him. Soon, the violent history of the hotel creeps up on them, driving Jack to go on a murderous rampage while his wife and child run for their lives.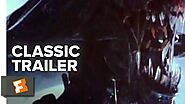 Directed by James Cameron
Starring Sigourney Weaver, Michael Biehn, Paul Reiser
Watch it here
James Cameron's Aliens is the second film in the Alien franchise. After over five decades in hypersleep, Lt. Ellen Ripley's shuttle is found by a salvage team. She soon discovers that the moon LV-426 where her crew fought the dangerous alien has now been colonized by humans. When communication with the colony has been cut off, Ripley joins a team of armed Marines in a mission to the moon LV-426, only to be faced with hundreds of the monstrous extraterrestrials.
8
Ferris Bueller's Day Off
Directed by John Hughes
Starring Matthew Broderick, Alan Ruck, and Mia Sara
Watch it here
This teen comedy flick follows Ferris Bueller, a slacking high school student who has a talent for cutting classes and getting away with it. Before his high school days can come to an end, Ferris goes for one last adventure. He calls in sick and takes his girlfriend and best friend for a fun ride to Chicago, but not far from their heels is principal Rooney who wants to catch Ferris red-handed.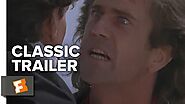 Directed by Richard Donner
Starring Mel Gibson, Danny Glover, and Gary Busey
Watch it here
After the death of his wife, LAPD detective Martin Riggs has become reckless and suicidal, charging head-on against criminals even if it risks his life. Riggs gets reassigned with a new partner, Roger Murtaugh, and the two were quick to express their dislike for each other. But when they are faced against a huge drug-trafficking ring, they soon realize that their conflicting characteristics might just save them both.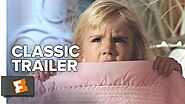 Directed by Tobe Hooper
Starring Craig T. Nelson, JoBeth Williams, Beatrice Straight
Watch it here
Looking for some Netflix and chills? Check out Poltergeist. The Freelings' dream home turns into a place of nightmares when evil spirits begin to terrorize them. The situation worsens when the youngest child, Carol Ann, who has been connecting with the spirits through their TV goes missing.
For more classic films on the streaming platform, click here.