'Tis the season of frights and spooks!
If you're looking for some fun activities to scare yourself this Halloween, you may not need look far, because a number of creepy games are just waiting to be downloaded on your phones.
So to help you sort out which games are sure to give you the thrill and the chills, we've rounded up ten scary mobile games for your Android and iOS handheld devices. Be sure to put on your headsets and limit the lights in the room so that you could truly immerse to the terrifying atmosphere that each of these games has to offer. Also remember that these aren't intended for the faint-hearted. You've been warned!
1. Granny: Chapter Two
Unnerving hide-and-seek.
A sequel to the heart-stopping 3D game, Granny: Chapter Two takes it to the next level by adding a new sinister figure called the Grandpa. You wake up in an abandoned house where Granny and Grandpa reside. The rules are simple: Find a way to escape the house without getting caught by the two. Granny hears everything and Grandpa can check where you are on the security cameras. If you make noise or get spotted, they'll come running for you.
Gameplay:
This game will make you feel like you're in a slasher horror flick, hiding from psychopathic killers. You are inside a house filled with movable objects that can be at your advantage or disadvantage. Collect items and find a way to get out of the house, just be sure to be careful because the Granny and Grandpa are just inside the house. Granny can hear noises and Grandpa can spot you through security cameras. Hiding places, traps, and puzzles also make the whole gameplay more thrilling.
Download Granny for free at the App Store for iOS users, and Google Play Store for Android users.

2. Into The Dead 2
Run for your life.
An endless running game where you try to dodge zombies on the way. In its story mode, you play James, who will have to face the zombies in order to get back to his family. Into The Dead 2, like its predecessor, may be scary at first but once you get used to it, you'd stay for its fun and thrilling gameplay. Soon you get power-ups like weapons and a companion animal who'd take down zombies ahead of you. All in all, Into The Dead 2 is definitely for the folks out there who loves zombies and endless run games.
Gameplay:
This game is pretty similar to Into The Dead, except this one offers better graphics and a story mode. Your character is running on the zombie-infested lands and you have to steer his running to the left or to the right. The further you go, you run faster and the hordes of zombies become thicker. Through crates, you can acquire weapons like guns, chainsaw, grenades, and more. You can also get an animal companion.
Download Into The Dead on the App Store for iOS users, and Google Play Store for Android users.

3. Five Nights at Freddy's Series
Play for the jump scares.
In Five Nights at Freddy's, you play the role of a security guard in the restaurant Freddy Fazbear's Pizza. On your graveyard shift, you watch over the whole place through a number of security cameras. At the middle of the night however, four animatronic animal mascots start to roam the area looking for a chance to get you. Will you survive five nights at Freddy's?
Gameplay:
Get ready for jump scares! You are inside an office with monitors connected to the security cameras of the place. Huddled in one room are the animatronic mascots, namely: Freddy Fazbear, Chica, Foxy, and Bonnie. Soon, the mascots will disappear and you must find them in the cameras and close doors to prevent them from getting into your office until the morning comes. However, the use of cameras, lights, and doors will consume the limited battery you have for each night.
Five Nights at Freddy's is a paid game available at the App Store for iOS users, and Google Play Store for Android users.

4. Limbo
A dark and eerie platformer.
"Uncertain of his sister's fate, a boy enters Limbo." This game offers dark and eerie sceneries where you play the role of a nameless boy who will have to face the dangerous creatures and traps set up within the Limbo. If the idea of a young child being trapped in such a dismal place doesn't creep you out, then the giant spiders might do the job!
Gameplay:
Limbo offers players stunning visuals in black and white. It has simple controls where you navigate the character forward and backward, and make your character interact with the objects that you encounter. Your environment is the puzzle of the game. You have to use the objects around you in order to get through the obstacles. Of course, dangers lurk in the form of traps and monsters and not even a boy already in Limbo can survive a direct attack.
Limbo is a paid game available at the App Store for iOS users, and Google Play Store for Android users. You can also check out the free demo for Android.

5. SIMULACRA: Found Phone Horror Mystery
The equivalent to found footage films.
A follow-up to Sara is Missing mobile game, Simulacra offers an immersive gameplay as it turns your phone into somebody else's. It's almost like you're being immersed into a horror found footage film like the Blair Witch Project. In this game, you found the phone of a girl named Anna, and as you explore its contents you stumble upon a disturbing discovery: Anna is in desperate need of help. Solve the mystery surrounding Anna's disappearance and beat the game.
Gameplay:
The game is designed to look like Anna's phone, so when you start it up it already gives you the weird sensation of holding a different mobile device even when it is yours you're holding. The IRIS OS of the phone is behaving strangely so you can only access a few apps in the beginning of the game. To uncover the truth behind Anna's whereabouts, you have to piece together the information that you could find within her phone, including her photos, videos, messages, and more.
Simulacra is a paid game available at the App Store for iOS users and at the Google Play Store for Android users. Its predecessor, Sara is Missing which offers a similar gameplay is available for free in both stores.

6. Distraint
Stay for the gripping story.
While its pixel graphics may not impress too much, Distraint is quite famous to mobile users who love a good story accompanying the game they're playing. You play the role of the ambitious Price, who seizes the property of an old woman in order to close a deal with a famous company. Price tells you his story and his regrets in this horror-novel style mobile game.
Gameplay:
The game is popularly known for its intriguing story with unexpected twists. It is a side-scroller pixel game where you wander around the house to solve puzzles. Paired with minimalist visuals and an eerie soundtrack, it is a highly recommended game for users who worry too much on their phone's gaming capabilities.
Distraint is available for free at the Google Play Store for Android users. Meanwhile, it is priced $0.99 on the App Store. A Distraint: Deluxe Edition is also available for a price in both stores, it is a remake of the game in full color and with better animation and audio. The game's sequel, Distraint 2, is available for purchase on the App Store and Google Store.

7. Slender Man Origins 3: Abandoned School
Because it's Slender Man.
From its humble beginnings as a creepypasta content, Slender Man has become a famous figure in video games, and you just can't miss facing him on your mobile, that's why we recommend Slender Man Origins 3: Abandoned School. Years after an ordinary school closed down because of missing children, a young woman is lured to return only to find out that the Slender Man still lurks underneath its shadows.
Gameplay:
You have to explore the school to free the souls of the missing children from the Slender Man. Pick up keys, solve puzzles, and uncover the truth behind the items of the abandoned school. The game is also accompanied by a creepy soundtrack that completes the scary atmosphere of the whole game.
Slender Man Origins 3: Abandoned School is available for free at the Google Play Store for Android users and for purchase at the App Store for iOS users.

8. Eyes
Escape a monster-infested mansion.
You are a thief who breaks into the mansion at night, only to find out that the place is filled with monsters that are out to get you. While you search for your loot, you will be chased by a floating head, a deformed skeleton, and a grotesque dog-like beast. While wandering the place, the word "Run!" will suddenly pop out of the screen and all you could do is scurry away from danger, made more realistic by your character's heavy breathing.
Gameplay:
Just like Slender Man Origins 3 and Sinister Edge, this game is all about an immersive haunted house experience. Eyes is filled with jumpscares that you may or may not anticipate. Just be sure that when the word "Run!" pops out on the screen, you run as fast as you can if you still want to live… virtually, that is. Besides the haunted mansion, you also get to explore an abandoned hospital and a desolated school.
Download Eyes for free on the App Store for iOS users and at the Google Play Store for Android users.

9. Dim Light
Fear what you cannot see.
What makes this game terrifying is the fact that your sight is limited by the darkness around you. You wake up in what seems like a hospital infested with flesh-eating creatures. Everything is pitch black except for the beam from your flashlight, so even though your sight is limited, you still have to dodge the creatures that are after you.
Gameplay:
The game's storyline is being narrated as the game progresses. You wake up in what seems like a hospital where monstrous creatures roam. If you tap on a specific spot of the room, your character will quietly walk into that spot. If you double-tap, your character will go on a quicker pace making noisy footsteps that will alert the creatures on where you are. Your goal for every stage is to find the lit-up door, and sometimes you'll have to look for its key before you can open it to proceed to the next level. What makes the game challenging is that you can only see a portion of the room through the beam of your flashlight, while the rest is pitch black, and so once you panic, it will only create more noisy footsteps and attract more creatures at your heels, only you can't see how close they really are.
Dim Light is available for a price in Google Play Store for Android users and on the App Store for iOS users.

10. The Walking Dead Series
Fear the consquences.
There are a number of mobile games based on the popular horror TV series The Walking Dead. For this list we will be tackling the popular PC game with the same name that is now available for mobile devices. You play the character of Lee Everett, a convicted criminal who broke free after the zombies started to invade the land. You find your redemption by protecting a young girl named Clementine, but zombies are not the only conflict you have to worry about.
Gameplay:
You play the role of Lee Everett, meaning you get to make his choices and face its consequences. The game is filled with complex characters and a riveting storyline, the same reason that the TV show garnered a lot of viewers. Don't expect that you'd be holding machine guns and killing hordes of zombies because this game is all about the realistic steps one has to take to survive the apocalypse.
The Walking Dead Season One, first episode, is available for free at the the App Store for iOS users, and Google Play Store for Android users, with the next episodes available through in-app purchase. Its sequels, The Walking Dead Season Two and The Walking Dead: A New Frontier are also available for mobile.

To wrap everything up, scary video games would always come in handy for people who'd like to try out scaring themselves at least once a year. Who knows? It might actually save you from summoning real evil entities if you suddenly thought of playing the Ouija board or doing the Bloody Mary in front of the mirror because you wanted a more interactive experience for the Halloween. With these mobile games, you just need to isolate yourself in a poorly-lit room, put on your headset and play!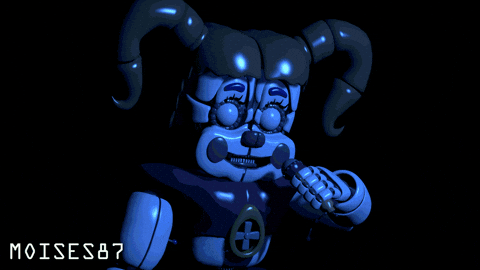 —
Homestream image from Five Nights at Freddy's 4 page on Google Play Store.