The holiday season is well underway and with the feasting comes gift-giving! If you're looking for budget-friendly gift ideas that people will actually get to use, it's always best to keep it simple. Don't overthink your gift items, and think of their practicality (is it something you'll get to use yourself?). If it's something you yourself wouldn't mind receiving and is actually something pretty useful to use every day, then you've hit the jackpot!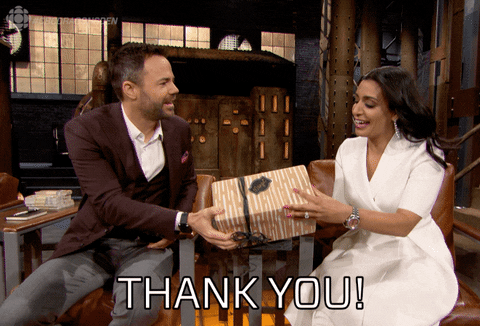 To get your shopping list started for the people in your life with practical tastes, we've rounded up eight gift ideas worth P500 or less that you can order online!
1. MOBILE PHONE STAND
Whether you're on your phone following a recipe while cooking, tuning in to your fave K-Drama, catching up with friends over Zoom, or creating your next TikTok post, it's always a plus to be handsfree with your gadget as you multitask. This Bavin phone holder is adjustable in height and angle and folds neatly for storage.
2. PERSONALIZED FACE MASK LANYARD
Face Mask straps or lanyards work similarly to eyeglass straps in keeping your mask close when not in use, and make the perfect accessory whenever you're going out and need to occasionally have your mask off (like when eating out). Filed Aero Strap Face Mask Lanyard comes in different colors and you have the option to customize with your name or monogram for free (5 letters maximum)!
Our weekly highlights and entertainment guides, straight to your inbox
3. SCENTED HAND SANITIZER
If you're a utilitarian like myself, you have your straightforward mini bottle of alcohol in your bag and probably a small pack of wipes, and not think of having these in certain designs or scents. So gifting something a little bit more extra to use every day is going to be well appreciated! Bath & Body Works Hand Sanitizer comes in handy Pocketback sizes, and their scents are always timeless (and a favorite of many). Some of the scents you can cop online for your sanitizers are Warm Vanilla Sugar and Sweet Pea!
4. MINI SPEAKER
This mini Bluetooth speaker comes in many colorful prints and designs to perk up your audio experience — whether you're tuning in to your fave podcasts at home, streaming the latest episode of your K-Drama, or listening to your playlist while lounging by the pool.
5. ROOM & LINEN SPRAY
Everyone loves a clean-smelling space. Especially for those who work and study from home, having a refreshing scent in the air does make a big difference! Get classic scents like stress-relieving Lavender, cooling Peppermint, and mood-lifting Citronella from Be Organic's line of Room & Linen Spray to give the gift of freshness and aromatherapy.
6. PORTABLE LAPTOP TABLE
This foldable laptop table doubles as a standing workstation when you place it on top of a table, for those wanting to be more active (and sit less!) while working from home. It has nonslip legs, slot for tablet/phone and drink holder. On the other end of the spectrum, this laptop table also serves as a bedside table if you're in the mood for breakfast in bed!
7. CHARGING CABLE BRACELET
No need to bring bulky tangles of wires and cords when one can actually wear it as a sleek bracelet! This portable data cable bracelet comes in different colors and it's a fast-charging cord that has options for iOS, Type C, and Micro USB.
8. COLORED FACE MASK
Everyone will appreciate a protective face mask, and special occassions call for more sleek and fashionable ones. Airdays' air purifying face masks are the perfect combination of affordable, stylish, and protective — they're FDA Registered and KF94 (comparable to N95). These come in different colors such as Oxford Blue, Coral Pink, Lilac, Light Gray, Cherry Blossom — so you can gift your friends and family a collection of different colors to suit their mood!
Stay in the loop and connect with us on Facebook, Instagram, and Twitter.
—

Note: Prices may change without prior notice.
ALSO READ:
HOLIDAY WISHLIST: Where to Get Gift Cards and E-Vouchers For Christmas
HOLIDAY WISHLIST: Gift Ideas for People Who Love to Travel
Our shopping guides and recommendations are independently selected and curated by the editorial team. We may earn a small commission from the product links if you decide to shop from them, at no cost to you. ClickTheCity does not accept money for editorial features.