It's no secret that John Lloyd Cruz has captured our hearts through teleseryes and blockbuster films. JLC has been in the industry since he was just fourteen years old, and has had a number of successful tv shows, movies, and endorsements throughout his career. He may be out of the limelight for a while now but that doesn't mean our love for him hasn't grown stronger.
Need a little JLC marathon? From movies that made you bawl your eyes out to movies that made you want to fall in love, here are 8 essential films you should be watching if you want to see more of one of the most acclaimed actors in the Philippines.
John Lloyd Cruz Starter Pack: 8 Essential Movies to Watch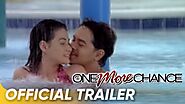 Directed by Cathy Garcia-Molina, the film follows Popoy and Basha who are a long-time couple destined for marriage. However, pressure and differing ambitions broke them apart. This movie gained a huge following that thirteen years later, lines and screen captures from the movie are still being used online. It was followed by a sequel entitled A Second Chance which was released in 2015.
2
A Very Special Love (2008)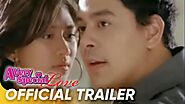 Other than Bea Alonzo, JLC has been paired with Sarah Geronimo on the big screen for a number of times. Directed once more by Cathy Garcia-Molina, you will see a dashing JLC portraying Miggy Montenegro who is from a well-known family in the business. A sequel entitled You Changed My Life was released in 2009, and was followed by another film in 2013 entitled It Takes a Man and a Woman.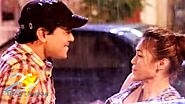 Directed by Cathy Garcia-Molina, JLC plays Apollo who wants to redeem himself to Irene (played by Toni Gonzaga), a girl who he leaves on their wedding day. Unfortunately, Irene has amnesia and forgets everything. The film is the highest-grossing Filipino film of 2010.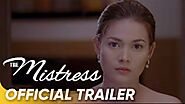 Reuniting with Bea Alonzo, the film celebrates the 10th anniversary of John Lloyd Cruz and Bea Alonzo's love team. It also serves as their comeback film after their hit 2010 film entitled Miss You Like Crazy. The film follows the story of a mistress of a wealthy businessman who is torn between him and her love for a young architect.
5
Honor Thy Father (2015)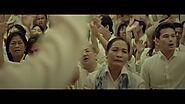 Directed by Erik Matti, it is a crime thriller drama that was screened in the Contemporary World Cinema section of the 2015 Toronto International Film Festival. The film centers on a family who finds themselves in a Ponzi scheme. John Lloyd Cruz plays Edgar who is married to Kaye (played by Meryll Soriano), seeking to pay their family's debt to Kaye's co-parishioners.
6
Just the 3 of Us (2016)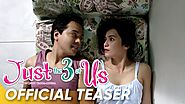 Directed by Cathy Garcia-Molina, this movie marks John Lloyd Cruz and Jennylyn Mercado's first movie project together. The story centers on Uno (played by Cruz) who is an airline pilot and CJ (played by Mercado) who is a ground crew aspiring to be a flight attendant. The two are forced to live together after CJ gets pregnant after a one night stand.
7
Hele Sa Hiwagang Hapis (2016)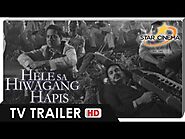 Your love for John Lloyd Cruz will be proven when you've finished the whole film. Running for eight hours, it is a historical fantasy drama film directed by Lav Diaz. The film was selected for the Golden Bear at the 66th Berlin International Film Festival and won the Alfred Bauer Prize. The film features interconnected narratives on the Philippine Revolution of 1896.
8
Finally Found Someone (2017)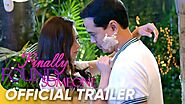 It marks the reunion of Sarah and John Lloyd after their three successful movies together: A Very Special Love, You Changed My Life, and It Takes a Man and a Woman. The heartwarming and full of kilig movie tells the story of a woman who is left at the altar and goes viral. A PR rep steps in to help fix everything only to realize they have fallen for each other.