If you're like the many fans of the DC cinematic universe, you've most likely signed up for HBO GO to get dibs on the epic Zack Snyder's Justice League. Now that you've finished the 4-hour film, what else is there to stream on the platform?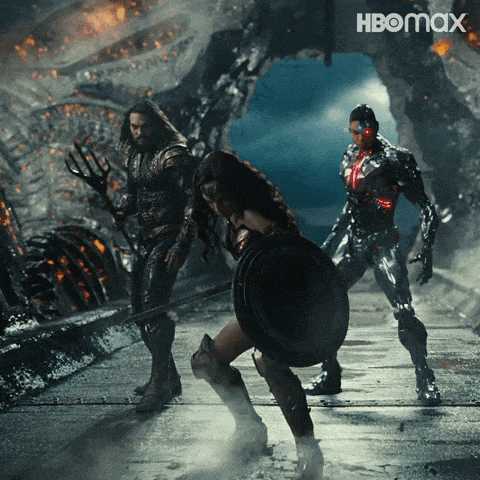 ALSO READ:
HBO GO Gives Us Reasons to Stream 'Zack Snyder's Justice League'
HBO GO is a streaming service that not only gives you access to a catalog of Hollywood films (a selection of movies from 20th Century Fox, Universal Pictures, and Warner Bros. Pictures), documentaries, and HBO original series. The platform also offers Asian content, documentaries, animation, and stand-up comedy. Additionally, your subscription gives you access to their Live TV channels: HBO, HBO Signature, HBO Hits, HBO Family, Cinemax, and Red by HBO.
The great news about this streaming subscription is that it's very affordable at P149/month. It also gives you a 7-day free trial before your payment.
Ready to dive into an HBO GO marathon? Free up your evenings and get cozy on your couch this weekend, as we share with you a list of films and series you can binge on to make your subscription worth it!
Season 1 (15 Episodes) and Season 2 (9 Episodes)
Watch it here.
Our weekly highlights and entertainment guides, straight to your inbox
DC's superheroes are reimagined in this series, with two seasons on HBO GO and a third one already greenlit. Every member of the team acquired their superhuman abilities from horrible accidents, and they are led by The Chief in Doom Manor. The superpowered gang turns into a reluctant band of heroes when The Chief mysteriously disappears.
Season 1, 8 Episodes
Watch it here.
Euphoria is an eight-episode series that follows teenagers finding love and friendships amidst drugs, sex, and social media. The series starring Zendaya is actually based on an Israeli teen drama mini-series of the same name. Euphoria is already renewed for Season 2.
Season 1, 6 Episodes
Watch it here.
The HBO Asia Original anthology horror series explores Asian superstitions and mythology. Every episode is directed by a local director from an Asian country. Season 1 has 6 episodes while Season 2 is set to begin production this year. Season 2 will be a seven-episode hour-long series, with one episode featuring the Philippines to be directed by Erik Matti.
4. Game of Thrones: The Last Watch
Watch it here.
Game of Thrones is undoubtedly one of HBO's most successful series. You can watch all eight seasons on HBO GO, and further dive into Westeros in the 2-hour feature documentary. The Last Watch chronicles the eight and final season, as shared by the people behind-the-scenes.
Season 1, 18 Episodes
Watch it here.
Goblin follows Kim Shin, a goblin cursed to immortality until he finds his "Bride." He meets Ji Eun Tak, a girl who could see ghosts, and he falls in love with her. However, it starts to dawn on him that she is also the only one who could put him back to the ashes.
6. The 'Harry Potter' Film Series
The fact that the Harry Potter film franchise is now considered a classic is enough to make one feel old — but there's nothing like enjoying an old favorite and seeing all the characters grow up through all eight movies. HBO GO has all of the films in its catalog: Sorcerer's Stone, Chamber of Secrets, Prisoner of Azkaban, Goblet of Fire, Order of the Phoenix, Half-Blood Prince, and Deathly Hallows Part 1 and Part 2.
Watch it here.
Still on a Justice League high? Check out this animated film (the final film in the DC Animated Movie Universe) where the Justice League battles Darkseid to save the world. What's more, HBO GO has plenty of DC content for superhero fans — check out their DC Blockbusters to stream more superhero stories!
8. 'The Lord of the Rings' Trilogy
Aside from doing a Harry Potter marathon, you can also stream all three The Lord of The Rings films on HBO GO. Watching The Fellowship of the Ring, The Two Towers, and The Return of The King in one go totals to over 11 hours of Tolkien — perfect for a long weekend!
Season 1, 10 Episodes
Watch it here.
Sci-fi, monsters, horror, and social commentary entwine in this HBO original series. A Korean war vet with a fascination for scifi novels searches for his missing father, unraveling secrets of the town and his family.
Season 1, 8 Episodes
Watch it here.
This Japanese drama reimagines the characters of Sir Arthur Conan Doyle, set in modern-day Tokyo. It centers on consulting detective Sara 'Sherlock' Shelly Futaba and Dr. Wato Tachibano, the duo taking on different mysterious cases.
Season 1 and 2 (10 Episodes each)
Watch it here.
The Paramount + show reimagines the classic American anthology series featuring mysterious and macabre stories. The reboot is hosted by Jordan Peele, the two seasons available on HBO GO.
Season 1, 9 Episodes
Watch it here.
Here's another DC comic book-to-screen adaptation about superheroes that's a must-watch. Set decades after the events in the comics, the story happens in an alternate history where masked vigilantes are seen as outlaws rather than heroes.
—
Stream HBO GO through their website www.hbogoasia.ph; you can also download the app on App Store and Google Play for your iOS and Android devices. Subscribe for P149 a month through iTunes/Google Play, or through your local operator (Sky, Cignal, Globe).