Enjoy movie marathons at home with the family this March as Cinema One rounds up blockbuster movies featuring Kathryn Bernardo, Gerald Anderson, and more!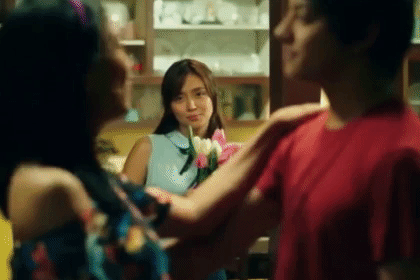 Plan your TV marathon in advance, as we round up Cinema One movies this March 2021:
Everybody Loves Baby Wendy
Starring:  JC De Vera, Matt Evans, Alex Gonzaga
March 7, 7pm
Wendy is a former child performer who lost her star after a tantrum went public. She tries to reclaim her former glory by auditioning for reality shows and contests in able to provide for her family.
Starring: Andrea Brillantes, Khalili Ramos,
March 21, 7pm
This film is inspired by the Solante urban legend about a little girl carrying a headless doll who asks passersby to help her get home.
Starring: Gerald Anderson, Arci Munoz
March 14, 5pm
Two brokenhearted people meet and find some comfort in sharing their experiences with each other.
ALSO READ:
Movie Review: 'Always Be My Maybe' Keeps the Romcom Simple
Starring: Gerald Anderson, Pia Wurtzbach
March 28, 5pm
It tells the accidental meeting of Burn who is lost in his life after a heartbreak, and Abi who is the lively owner of a hostel, Happy Sunshine Camp.
Starring: Kathryn Bernardo, Daniel Padilla
March 08, 9pm
A spoiled young girl is forced to tag along with her mom on a medical mission in Tarlac. There she meets a young man from a different world who shows her another side of life.
Starring: Kathryn Bernardo, Daniel Padilla
March 22, 9pm
A young couple dream of growing old together as they deal with the struggles of being in a long-term relationship.
Starring: Alex Gonzaga, Joseph Marco
March 23, 9pm
Rocky is tired of being the rebound after her boyfriend dumps her for his ex. She makes rules for herself to avoid the situation but is immediately challenged when she makes a connection with another heartbroken young man.
Starring: Kiray Celis, Derek Ramsay, Solenn Heusaff
March 30, 9pm
Fe meets and falls in love with Wade. Wanting to attract her handsome crush, she uses a magic potion so that he would see her as the most beautiful person.
Starring: Jasmine Curtis-Smith, Louise delos Reyes, Kate Alejandrino
March 14, 11pm
Alex is a twenty-something creative in Manila. She is out to most people, except for her best friend Jess who she's in love with.
Starring: Lilia Cuntapay, Neil Colango, Chanel Latorre
March 21, 11pm
Veteran horror movie extra Lilia Cuntapay has been nominated for an acting award for the first time in her life. As she prepares for the ceremony, she continues to live a life that melds fantasy and reality.
ALSO READ:
The Truth in the Fiction: 'Six Degrees of Separation from Lilia Cuntapay' Movie Review
—
For more Cinema One movies this March and for daily schedules of Cinema One, click here.
[Note: schedules are subject to change without prior notice]