Aside from Netflix and Viu, there's a lot of other streaming platforms available here in the Philippines to fuel your love for Asian content. Each platform has its own features and subscription plans, as well as a wide variety of content — from K-dramas and C-dramas to BL shows and anime series.
One of the platforms that's worth checking out for dramas and anime right now is iQIYI. Here, you can stream their content for free or you may opt to pay P99 for a standard monthly subscription if you're one who doesn't like ads while watching an episode or you just want to watch them while offline.
If you're still thinking about checking out iQIYI for your next binge-watch session, we're giving you 10 dramas and anime up for streaming right now that would convince you to finally get that membership: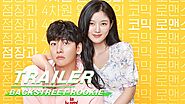 Backstreet Rookie is a drama that is based on a webtoon. It centers on Choi Dae Hyun, who runs a convenience store after he quit his job at a large company. It's there that he meets Jung Saet Byeol, a former troublemaker who's now applying to be a part-timer at his shop, 4 years after their first encounter.
This drama stars Ji Chang Wook, Kim Yoo Jung, Han Sun Hwa, Do Sang Woo, and more.
Watch it here.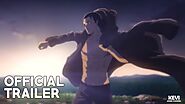 Attack on Titan is an anime series based on a manga series by Hajime Isayama. It follows Eren Yeager, Armin Arlert, and Mikasa Ackerman whose lives turn around when titans attack the walled city they consider their home. The series is now on its fourth and final season, and it will see the three characters and the rest of their comrades as they fight the final war against both titans and humans.
New episodes drop every Monday at 8:00AM.
Watch it here.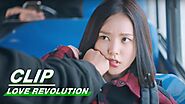 Love Revolution centers on Gong Ju Young, a high school student who falls in love with his classmate Wang Ja Rim at first sight. He tries hard to win her heart by showing her his affection, but Ja Rim still seems to be unimpressed with him. Despite this, though, Ju Young is still persistent, and this eventually leads to Ja Rim opening her heart up to him.
The web drama stars Park Ji Hoon, Lee Ruby, Kim Young Hoon, and more.
Watch it here.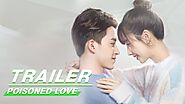 Poisoned Love tells the story of Fang Yan, a dubbing genius suffering from sleepwalking because of a trauma. Helping her recover from this is the film producer Shi Meng, but Fang Yan is unaware of this because she thinks that it's his brother Shi Yi who's been helping her all along. As the three grow through the misunderstandings, the troubles in their hearts loosen.
The drama stars Ao Rui Peng, Ma Meng Wei, Luo Zheng, and more.
Watch it here.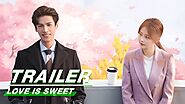 Love is Sweet is another Chinese drama centering on Jian Jun, a girl who's allergic to tears. Despite loving her job at a philanthropy organization, she decides to work at a top investment company to fulfill her father's dying wish. It's there that she meets her childhood playmate, Yuan Shuai, who is now her rival. With her good sense of judgment, she strives to attain success in her work and love life.
Leo Luo, Bai Lu, and Kido Gao star in this drama.
Watch it here.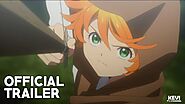 The Promised Neverland is an anime series about a group of orphans who've been living a good live at the Grace Field House. That is until two kids -- Emma and Norman -- discover a secret about the orphanage and the kids that were adopted. They must then work together to escape the house along with the rest of the kids.
The second season of The Promised Neverland is still ongoing. New episodes drop every Friday at 12:00NN.
Watch it here.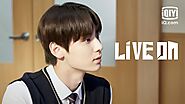 Live On revolves around Baek Ho Rang, a popular student whose life takes a turn after a mysterious individual who seems to know her secrets arrives online. To find the identity of this user, she asks for the help of Go Eun Taek -- the head of the school's broadcasting club. For him to be able to gain his assistance, she needs to become a regular club member first, something that brings her closer with a group of students with who she never thought she'd be friends with.
Jung Da Bin, Hwang Min Hyun, Noh Jong Hyun, Yang Hye Jin, Yeonwoo, Choi Byung Chan, and more.
Watch it here.
Jujutsu Kaisen is another anime series centering on a high schooler Yuuri Itadori, who usually stays at the Occult Club clubroom or at the hospital where he visits his grandfather. His life changes when he encounters a cursed item that triggers a series of supernatural occurrences. Yuuji eventually finds himself in the world of Curses -- creatures formed from human malice and negativity -- and he learns that he's also got newfound powers. It's then that he begins his journey to becoming a Jujutsu sorcerer.
The first series of this anime is still ongoing, with new episodes dropping every Saturday at 10:00AM.
Watch it here.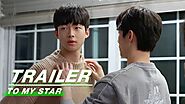 To My Star is a Korean BL web drama about Kang Seo Joon, a popular celebrity whose career is now declining. He believes that he got lucky when he falls for Han Ji Woo, a young chef whose personality is unlike his. The two enter a relationship, but this soon gets threatened when they both realize that their view on life, love, and everything in between are extremely different.
Song Woo Hyun and Kim Kang Min star as the leads in this drama.
Watch it here.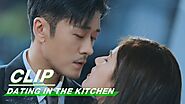 Dating in the Kitchen is a Chinese drama that's adapted from the novel Finally I Get You. It centers on Gu Sheng Nan, a junior chef who expresses herself through her food, and Lu Jin a sharp-tongued CEO who's going to become Sheng Nan's boss. Lu Jin was about to condemn the Zijing Hotel when a happy accident involving Sheng Nan's dishes come his way. The two then form an unexpected bond as they share their common love for food.
This drama stars Rosy Zhao, Lin Yu Shen, Zhang Xiao Qian, Yi Xin He, and more.
Watch it here.
—
Stay in the loop and connect with us on Facebook, Instagram, and Twitter.
Homestream images are screenshots from the trailers of Jujutsu Kaisen and Love is Sweet