It's that time of the year again when we willingly look for more ways to spook and get spooked! Since we all can't go out of the house right now to go to Halloween parties, we only have the option to go on a movie marathon with films that will give us goosebumps!
After giving you a list of classic Asian horror films, we're now putting the spotlight on Korea's variety of horror content! From films to thrilling K-dramas that will give you the creeps, here are 13 Korean horror content you should watch this spooky season (aside from Train To Busan, of course!):

1
A Tale of Two Sisters (2003)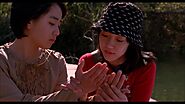 A Tale of Two Sisters is a psychological-thriller film that draws inspiration from a Joseon-era folktale. It's about two sisters who return home to their father and cruel stepmother after getting out of a mental institution. There, they face disturbing events that involve their stepmom's unbalanced ways and the ghosts that live in their house. This film from director Kim Jee Won stars Lim Soo Jung, Moon Geun Young, Yum Jung Ah, and more.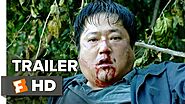 The Wailing centers on policeman Jong Goo who must investigate a series of murders in Gokseong, following the arrival of a mysterious Japanese stranger. When his daughter becomes the victim of a mysterious virus, he calls for the help of a shaman to save her while searching for the culprit of the victims. This horror film stars Kwak Do Won, Hwang Jung Min, Chun Woo Hee, Jun Kunimura, and Kim Hwan Hee.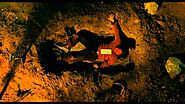 I Saw the Devil is a story of murder and revenge from director Kim Jee Woon. It centers on the NIS agent Kim Soo Hyun, who is on the hunt for revenge on Kyung Chul, the psychopathic serial killer who killed his fiancée. The film made its US premiere at the 2011 Sundance Film Festival. It stars Lee Byung Hun, Choi Min Sik, Kim In Seo, and more.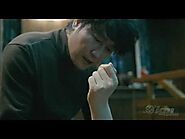 This horror film centers on Sang Hyun, a Christian priest who dies after volunteering to be infected with a virus. Through a blood transfusion, he is brought back to life as a vampire, and he finds himself torn between his faith, his thirst for blood, and his desire for the wife of his childhood friend. This film is directed by Park Chan Wook (Oldboy, The Handmaiden). It stars Song Kang Ho, Kim Ok Bin, Shin Ha Kyun, and more.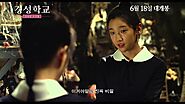 In The Silenced, a sickly girl named Ju Ran moves into a new sanitorium boarding school, where she meets a girl with the same name as her. When she starts noticing the disappearances of the students and the abnormal changes in her body, Ju Ran tries to discover the secrets that the school is hiding. Park Bo Young, Uhm Ji Won, and Park So Dam star in this 2015-film.
6
Gonjiam: Haunted Asylum (2018)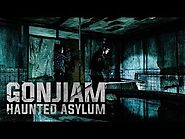 Gonjiam: Haunted Asylum is a found footage horror film based on a real-life psychiatric hospital of the same name. The film follows a horror web series crew who goes to explore an abandoned asylum to attract more viewers. What started as a joke turns awry as the crew gets deeper inside the nightmarish building. This 2018-film stars Park Ji Hyun, Moon Ye Won, Lee Seung Wook, Park Sung Hoon, and more.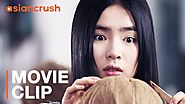 Cinderella is a supernatural horror film following Hyun Su, a high school student whose mom works as a plastic surgeon. After undergoing different procedures from her, Hyun Su's vain circle of friends starts seeing ghosts and experiencing the urge to mutilate and kill themselves. Hyun Su must then investigate her mother and learn her deadly secret. Do Ji Won, Shin Se Kyung, Ahn Gyu Ryun, and Ahn Ah Young star in this film.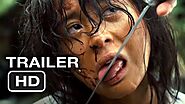 Set in a small village on a remote island, Bedevilled centers on a woman named Kim Bok Nam who becomes the plaything for everyone on the island. Because of the inhumane treatment she's been receiving, she tries to escape the island, asking the help of a Seoul woman named Haewon, who visits the island for a change of pace. It stars Seo Young Hee, Ji Sung Woon, Park Jeong Hak, and more.
Bedevilled, which marks Jang Cheol Soo's directorial debut, premiered as an official selection of International Critics' Week at the 2010 Cannes Film Festival.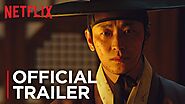 Set in the Joseon era, Kingdom centers on a town that's plagued by a disease that turns the infected into someone who's immune to death and hungry for flesh. Crown Prince Yi Chang must then save his people while unveiling the evil conspiracy that involves his king father. The Korean drama has two seasons and stars Ju Ji Hoon, Bae Doona, Ryu Seung Ryong, and Kim Sung Gyu.
Save Me is a 16-episode drama following Sang Mi and her family, who move to Muji-gun after the failure of their family business. After getting into trouble in their new home, the Spiritual Father of a pseudo-religious cult offers to help them, and they end up getting sucked into a pseudo-religious cult. It's now up to Sang Mi's former schoolmates -- Han Sang Hwan, Seok Dong Cheol, Woo Jung Hoon, and Choi Man Hee -- to save her.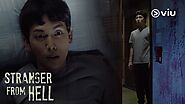 This 10-episode drama is adapted from a webtoon of the same name and centers on Yoon Jong Woo -- a guy who moves to Seoul after being offered a job in the city. Looking for a place to stay at, he decides on a cheap room at Eden Gosiwon, where he shares the kitchen and the bathroom with the other residents. When mysterious things start happening at the gosiwon, he begins fearing for his life and raising suspicious on his neighbors. This thriller stars Im Si Wan, Lee Dong Wook, Lee Jung Eun, and more.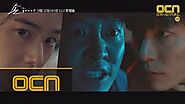 The Guest follows a young psychic named Yoon Hwa Pyung who learns about the existence of a powerful demon called "Son" (which translates to "Guest"), who has the power to control other demons so they can possess weak people. Twenty years later, the demon killings begin again, and he reunites with his two friends -- Choi Yoon and Kang Kil Yeong -- to finally defeat Son. This 16-episode drama stars Kim Dong Wook, Kim Jae Wook, and Jung Eun Chae.
13
The Village: Achiara's Secret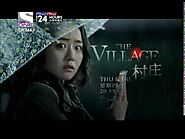 This drama is set in the small town of Achiara, known for being peaceful and crimeless. However, English teacher Han So Yoon discovers a buried body as soon as she arrives in the town. As she and Police Officer Woo Jae tries to uncover the truth about the crime, the secrets of the village also start to get revealed. It stars Yook Sung Jae, Moon Geun Young, Jang Hee Jin, and more.
—
Do you have other Korean films or dramas which you'd like to add on our lists? Share it with us in the comments!
Stay in the loop and connect with us on Facebook, Instagram, and Twitter.
Homestream images are screenshot from the trailers of Strangers from Hell and Bedevilled.
ALSO READ
13 of the Scariest Horror PC Games to Play This Halloween
Fright Fest: 8 Nail-Biting Horror Films on Netflix
Scare-a-thon: 13 Horror Movies to Stream on Netflix This Halloween 2019