Just like how some anime are originally from manga and some films are based on books and graphic novels, there are also Korean dramas that are adapted from webtoons or manhwas. A trend in the K-drama world for the years now, these dramas attract not only those who are avid fans of the medium but also webtoon readers who have religiously followed these stories and are excited to see their favorite characters come to life.
ALSO READ
12 Must-Read Webtoon Series For The Newbies
15 Binge-Worthy TV Shows Based on Comic Books
If you're one who loves both webtoons and K-dramas, we've rounded up a list of 12 K-dramas based on webtoons manhwas so you can add more shows to watch on your lists! Check them out below:

1
What's Wrong With Secretary Kim?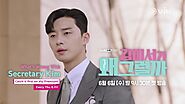 This drama is about Lee Young Joon - the narcissistic vice president of a company run by his family. Things change for him when his patient secretary of 9 years Kim Mi So decides to resign from her job and focus on herself. The drama is based on the webtoon by Kim Young Mi, and stars Park Seo Joon and Park Min Young.
Stream it here.
Read the webtoon here.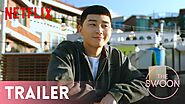 This drama is set in the neighborhood of Itaewon, a place known for being the compact version of the world. It tells the story of Park Saeroyi as he opens his own restaurant in the area as his way to take revenge on the family of the man who fired his dad and caused his expulsion from school. It stars Park Seo Joon, Kim Da Mi, Nara, Yoo Jae Myung, Ahn Bo Hyun, and more.
Stream it here.
Read the webtoon (untranslated) here.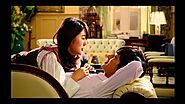 Princess Hours or _Goong _is a drama that is based on a webtoon by Park So Hee. The story is set in an alternate reality where Korea is still under the monarchy. It centers on Chaegyeong, an ordinary high school student, who - despite her reluctance - goes on an arranged marriage with the unemotional Crown Prince Lee Shin to pay her family's debts. As she tries to adapt to royalty life, she encounters Lee Shin's cousin Yul and the ballerina Hyorin. The drama stars Yoon Eun Hye, Ju Ji Hoon, Song Ji Hyo, and Kim Jung Hoon.
Stream it here.
4
Misaeng (Incomplete Life)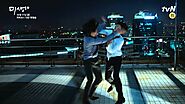 For those who like slice-of-life dramas and webtoons, then definitely give Misaeng a watch! The drama centers on Jang Geu Rae who, after failing to become a professional Go/Baduk player - is forced to work as an intern at a trading company. There, he and his co-interns experience their own struggles as they try to please their bosses and keep up with their colleagues. The drama is based Yoon Tae Ho's webtoon, published in 2012, and stars Im Si Wan, Lee Sung Min, Kang Sora, Kang Ha Neul, and Byun Yo Han.
Stream it here.
Read the webtoon (untranslated) here.
5
My ID Is Gangnam Beauty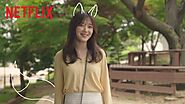 Bullied for her looks when she was younger, Kang Mi Rae becomes insecure and decides to start afresh by getting plastic surgery to transform her face. However, when she starts in university, she gets teased once more and tagged as a "Gangnam Beauty". Thankfully, her cold but king schoolmate Do Kyung Suk helps her stand for herself and realize that true beauty isn't everything that's seen outside. The drama stars Im So Hyang and ASTRO's Chan Eun Woo.
Stream it here.
Read the webtoon (untranslated) here.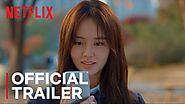 Based on a webtoon of the same name, this drama is about Jojo, a girl who gets caught in a love triangle between the guy she likes and the guy whp likes her, thanks to an app called "Love Alarm". The said app notifies the user if someone within a 10-meter radius likes them. It stars Kim So Hyun, Song Kang, and Jung Ga Ram. and is based from the webtoon by Cheon Kye Young.
Stream it here.
Read the webtoon (untranslated) here.
ALSO READ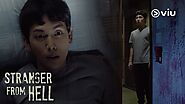 Strangers from Hell stars Im Si Wan as Yoon Jong Woo, a guy in his 20s who moves to Seoul after his college friend offers him a job. Looking for a place to live, he finds Eden Gosiwon, a cheap hostel where residents share the kitchen and bathroom with each other. Upon living in the gosiwon for 6 months, he experiences mysterious events, and he begins to fear his neighbors. The drama is adapted from the webtoon by Kim Yong Ki.
Stream it here.
Read the webtoon (untranslated) here.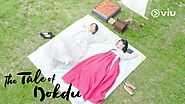 The Tale of Nokdu is set during the Joseon dynasty and centers on a man named Nok Du who disguises as a woman to enter the women-only village to find the truth about his birth. It's there that he meets Dong Dong Ju, an apprentice to a gisaeng. The drama stars Jang Dong Yoon and Kim So Hyun
Stream it here.
Read the webtoon (untranslated) here.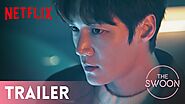 A drama based on the action webtoon of the same name, Rugal follows the ex-police detective Kang Gi Beom who loses everything after he is suspected of his wife's murder. He is then approached to join the special organization called Rugal who makes him a human weapon to take down the terrorist group ARGOS.
Stream it here.
Read the webtoon here.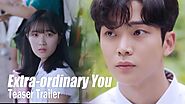 Based on the webtoon July Found By Chance, Extraordinary You is about Dan Oh, a high school student who learns that she is a character in a Korean webtoon and that all her actions and experiences are predetermined by the artist who draws her. Discovering that she's only a supporting character in the story, she sets out to find love in the plot while going against the story that the author has planned out. It stars Kim Hye Yoon, Ro Woon, and Lee Jae Wook.
Stream it here.
Read the webtoon (untranslated) here.
Backstreet Rookie is about Choi Dae Hyun who is now running a convenience store after he quit his job at a large company. It's there that he meets the Jung Saet Byeol, a former troublemaker now applying to be a part-timer at his shop, 4 years after their first encounter. It's based on the webtoon "Convenience Store Saet Byeol", and stars Ji Chang Wook, Kim Yoo Jung, Do Sang Woo, and more.
Read the webtoon (untranslated) here.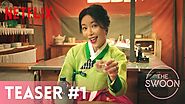 The fantasy drama is about the bar owner Weol Ju, a woman with the ability to enter customer's dreams to ease their problems. She must work with her clairvoyant part-timer Kang Bae - a magnet for people's sorrows - to be able to fulfill her task of helping 100,000 souls. This drama is based on the webtoon by Bae Hye Soo and stars Hwang Jung Eum, Yook Sung Jae, and Choi Won Young.
Stream it here.
Read the webtoon (untranslated) here.
—
What's your favorite show from the list? Let us know in the comments!
Stay in the loop and connect with us on Facebook, Instagram, and Twitter.
Homestream images courtesy of Netflix and Itaewon Class' official webtoon.