One thing that gets a lot of people hooked in a K-drama – aside from its story and its cast – is its official soundtrack. When done right, the OST can make viewers laugh and cry with the characters, and even make them remember their most favorite (or most traumatic, maybe?) scenes from a certain drama even long after it ends.
If you're one of those who just love way too many songs from dramas, there's no surprise if you have an entire K-Drama OST playlist that you play whenever you feel like it. Looking for more songs to add to it? Look no further as we give you a rundown of 10 iconic K-Drama OSTs, guaranteed to take you on a major feels trip!

1
"Sweet Night" by V ('Itaewon Class')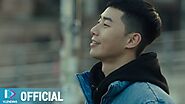 Still not over Itaewon Class? You can always listen to "Sweet Night", written and produced by BTS' V. The song became so popular after its release that it reached the top of the music charts, eventually reaching #1 in 108 countries on iTunes, beating Adele and BTS' record for "Black Swan".
Other songs we loved from the OST are "You Make Me Back" by Woosung and "Start" by Gaho, which would make anyone want to pull a Saeroyi and a Yi Seo and just run along the streets of Itaewon.
Listen to the OST here.
2
"Hyehwadong" by Park Boram ('Reply 1988')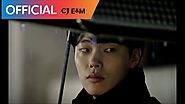 Park Boram's rendition of Zoo's "Hyehwadong" is one of the most popular songs off of the drama. It has the alternate title "Ssangmundong", which pays tribute to the drama's iconic neighborhood. Those who loved the drama would definitely recognize this song just from its intro, bringing back their favorite scene from it. It even makes the audience feel nostalgic about a time in their childhood when they're all just like Duk Seon and the rest of the Ssangmundong kids!
Set in 1988, the OST for the drama is composed of Korean songs from the 780s, covered by today's artists. Other songs to check out are Oh Hyuk's "A Little Girl" and Lee Juck's "Don't Worry".
Listen to the OST here.
3
"My Love" by Lee Hi ('Moon Lovers: Scarlet Heart Ryeo')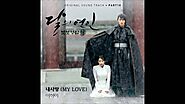 Fans who are still unable to move on from Scarlet Heart Ryeo have either been avoiding this OST (because feels) or have been listening to the entire soundtrack since it ended (again, because feels). The drama is also one of those that are known to have a powerhouse OST, but it's this song by Lee Hi that brings back the sadness as they long for a happy ending for Wang So and Hae Soo. Season 2, please!
Other well-loved songs from this drama include "For You" by EXO-CBX, "All With You" by Taeyeon, and "Can I Hear Your Heart?" by Epik High ft. Lee Hi.
Listen to the OST here.
4
"I Will Go To You Like the First Snow" by Ailee ('Goblin: The Lonely and Great God')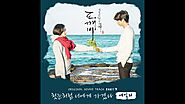 Let's admit it: there's no such thing as a bad song from Goblin's OST, and we had a hard time just choosing one from it! However, Ailee's "I Will Go To You Like the First Snow" is probably the most popular song to come from it. Not only did the ballad reach the top of Korean charts, it also won several awards in 2017, including Best Original Soundtrack at the Mnet Asian Music Awards, Melon Music Awards, and more.
Other iconic songs from the soundtrack are EXO's Chanyeol and Punch's "Stay With Me, Crush's "Beautiful", and Heize and Han Su Ji's "Round and Round", which you may remember from the tunnel scene!
Listen to the OST here.
5
"Sad March" by Elaine ('Mr. Sunshine')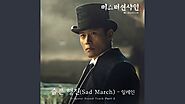 If there's a song that could probably capture Mr. Sunshine's theme that is "Guns, Glory, Sad Ending", Elaine's "Sad March" would be it. Quiet and calming, the lyrics to this song is also sentimental and melancholic. For someone who still hasn't moved on from that ending, this song is like a letter written by one of the drama's 5 leads.
Some of the other good songs from the OST include Suhyun's "Sori (Voice)" and MeloMance's "Good Day".
Listen to the OST here.
6
"Confession is Not Flashy" by Kyuhyun ('Hospital Playlist')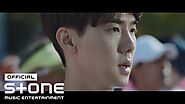 Just like Reply 1988, Hospital Playlist's OST is also composed of old songs covered by today's artists. What sets it apart though is how the songs not only play a big part in the theme of every episode, but are also played by the cast themselves. Lee Seung Hwan's "Confession is Not Flashy" is well-loved by fans of the show, especially since it was sung and played during some of Winter Garden's most memorable moments.
Other fan-favorites are Cho Jung Seok's "Aloha" and "Me To You, You To Me", which is sung by the 5 leads of Hospital Playlist.
Listen to the OST here.
7
"Everytime" by CHEN and Punch ('Descendants of the Sun')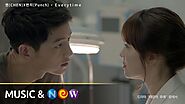 There are many good and memorable songs that makes fans reminisce about their favorite Big Boss x Dr. Kang moments. However, this song by EXO's Chen and Punch is one of those tracks that would simply make someone happy and giddy, as it always brings back the scenes when our OTP is having a good time enjoying each other's company.
If you're looking for a more sentimental song from the OST, though, definitely listen to Yoon Mirae's "ALWAYS" and Gummy's "You Are My Everything".
Listen to the OST here.
8
"Satellite" by SALTNPAPER ('Chicago Typewriter')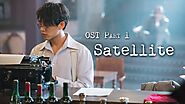 There's a couple of good songs from the Chicago Typewriter soundtrack, but it's "Satellite" by one-man band SALTNPAPER that gives fans war flashbacks from the show. The song takes fans back to the flashback scenes in the drama when Han Se Joo, Jeon Seol, and Yoo Jin Oh were out fighting for freedom back in 1930s Korea.
SG Wannabe's "Writing Our Stories" and Baek Yerin's "Blooming Memories" are also worth listening to from the OST.
Listen to the OST here.
9
"Here I Am Again" by Baek Yerin ('Crash Landing On You')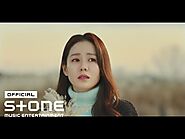 Of course, who would ever miss Crash Landing On You's OST? While there are so many songs to listen to from its soundtrack, Baek Yerin's "Here I Am Again" became one of the most covered songs from it. It's the perfect song to listen to if you're in the mood to miss some of Captain Ri and Se Ri's sweetest moments.
Some of the other good songs from CLOY's soundtrack are IU's "Give You My Heart", Yoon Mirae's "Flower", and Song Ga In's "Photo of My Mind", which plays in some of the drama's most quiet moments.
Listen to the OST here.
10
"Can You See My Heart" by Heize ('Hotel del Luna')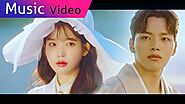 If you're going to have Chung Ha, Heize, Gummy, and Red Velvet sing in one drama, then it's pretty guaranteed that you get an iconic soundtrack. One of the favorites from Hotel Del Luna's OST is Heize's "Can You See My Heart?" which perfectly encapsulates the relationship between Man Weol and Ko Chan Sung.
Make sure to also listen to Chung Ha's "At The End" and Gummy's "Remember Me" for the ultimate feels trip!
Listen to the OST here.
Did we miss your favorite K-Drama OST? Let us know in the comments!
Stay in the loop and connect with us on Facebook, Instagram, and Twitter.
Homestream image courtesy of Netflix.
ALSO READ
8 Boys' Love or BL Shows To Binge-Watch Right Now
10 Underrated K-Dramas Every Fan Has to Discover
8 K-Drama Couples We Love to Love (and Where to Stream Them)