If you've been keeping up with all the things people have been talking about lately, you'd definitely have heard of so many people raving about Boys' Love or BL shows. While the genre has been around for quite a time now, it's only recently that it has gained popularity in more countries, especially after the success that is Thailand's Twogether.
Searching for the next show to watch? We got you covered! From anime to Filipino BL web series, here are 8 shows you should check out: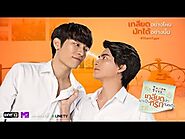 TharnType follows on Type, a boy who is homophobic because of a bad incident in the past, and his openly-gay roommate Tharn. As they spend the entire year together in a small space, the two form a bond while trying to work out each other's issues. The series stars Mew Suppasit Jongcheveevat and Gulf Kanawut Traipipattanapong.
Find the link to the first episode here. The link to the rest of the other episodes can also be found on the show's Twitter page.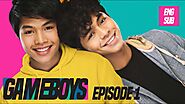 One of the Filipino web-series to check out is definitely Gameboys, which revolves around Cairo and Gavreel, two gamers who started off as rivals but end up getting closer to the other even off-game. It stars Elijah Canlas and Kokoy Del Rosario.
Stream it on YouTube.
3
Hello Stranger (Philippines)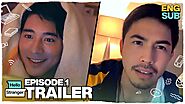 Hello Stranger is an 8-episode web series about Xavier, the school's basketball player, who accidentally joins a Zoom meeting organized by Mico and his friends. The new series is still ongoing and stars Tony Labrusca and JC Alcantara.
Stream it on YouTube.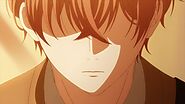 The 11-episode anime centers on Mafuyu Satou, who Ritsuka Uenoyama meets on his favorite nap spot in school, clutching a guitar with broken strings. Determined to defend his spot, he helps Mafuyu fix the strings, only to find himself drawn closer to the other boy as he asks him to teach him how to play the guitar. Upon hearing Mafuyu sing, Ritsuka invites him to his band, only to be rejected because of an event from the past.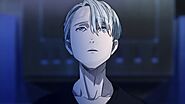 Another anime to check out is Yuri!!! on Ice, which revolves around the Japanese figure skater Yuri Katsuki who finds himself under the supervision of the Russian skater (who's also his idol) Victor Nikoforov after he goes viral for doing Victor's routine, a year after facing defeat at the Grand Prix Finale. The 12-episode anime then chronicles his journey to making it back to the world stage and bringing home the gold medal for Japan.
6
Theory of Love (Thailand)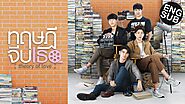 Theory of Love centers on Third, a film student who's also a member of the Savage Team with his friends Two, Bone, and Khai, who he is in love with. For three years, he has kept his feelings a secret, knowing that Khai is straight and is a player. However, just as he is about to move on from Khai, Khai begins to return his feelings for him. The series stars Gun Atthaphan Phunsawat and Off Jumpol Adulkittiporn.
Stream it on Youtube.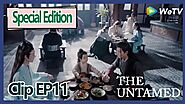 The Untamed is based on the Chinese novel Mo Dao Zu Shi (Grandmaster of Demonic Cultivation). It tells the story of Wei Wu Xian and Lang Wang Ji, 2 soulmates with supernatural powers who must work together and solve mysteries to maintain the peace of their worlds. It stars Sean Xiao and Wang Yibo.
Stream it on Netflix.
8
Where Your Eyes Linger (South Korea)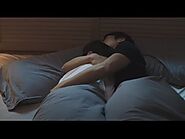 In Where Your Eyes Linger, Han Tae Joo realizes that there is more to his platonic friendship with his best friend Gang Gook when new female student Hye Mi begins to show interest on Gang Gook. It stars Han Gi Chan and Jang Eui Soo.
Stream it on Viki.
Did we miss your favorite BL shows? Let us know in the comments!
Stay in the loop and connect with us on Facebook, Instagram, and Twitter.
ALSO READ
8 LGBTQ+ Films and Shows to Stream this Pride Month