We're now on the last week of May — how's your quarantine screentime situation so far? Are you tuning into your favorites, or new shows and movies worth watching this week?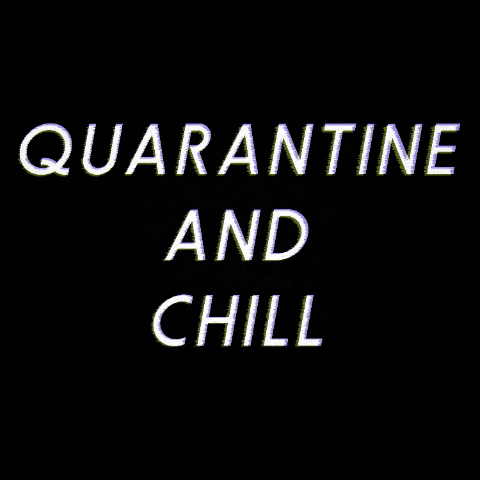 If you need more binge-worthy material to chew on the next few days, we got you covered. We're once again rounding up ClickTheCity Faves: a few of our favorites that we're watching to keep us entertained and safe at home.
The second part of Rick & Morty season 4 is finally rolling out its episodes on Netflix. As always, Rick & Morty is filled with blatant weirdness, some real dark humor, and sci-fi adventures that all work together pretty well. Each episode offers 20-ish minutes of just pure entertainment especially to those who are into mature animated shows. In the pilot episode, 'Never Ricking Morty', Rick and Morty try to escape a literal literary train journey filled with meta-references, jacked bodies, and gender-specific scorpions. So far, three new episodes have been released with new ones rolling out every week.
To be honest, I was a bit hesitant to watch this K-drama because coming after Itaewon Class, I was still looking for that action-packed formula (with a dash of romance, of course) that it mastered. However, it persisted on the Top 10 Netflix Philippines shows list for a couple of weeks, so it intrigued me and I just had to check it out.
It's a bit slower than Itaewon Class, to be honest, but I like how much heart it has. I love the lead character — a strong one at that — Cha Yu-Ri and her fierce love for her child Seo-Woo, who even from the afterlife, watches over her family constantly — until a chance event brings her back to life for 49 days. I have never been one to enjoy fantastical K-dramas, but this one is keeping it strong for me and I can't wait to see how the family story unfolds.
Welcome to Waikiki is a K-drama about 3 men running a guesthouse called "Waikiki" as they try to pursue their dreams. Their lives get more chaotic when a mysterious baby and a single mother shows up at the house. Every episode of this drama is hilarious! You'll get tears in your eyes from laughing, because of all the ridiculous situations that the characters are put in. It's a light comedy show, so don't really expect much of a complicated storyline when you're going to watch it. If you're like me, coming out of a heavier drama and wanting something to make you feel better, then this is definitely a must watch!
I added this film to my favorites list when I discovered it's written and directed by Yeon Sang-ho, the filmmaker behind Train To Busan. It's a superhero sci-fi film about a man who suddenly gains superpowers after drinking 'meteor-charged' water from a mountain spring.
The film gives viewers a taste of how else superhero stories can unravel on screen. We've had many of those ultra-cool, big-budgeted Hollywood superheroes. Psychokinesis keeps its storyline within the neighborhood. Our accidental hero doing his best to help out tenants of a market who are being driven away by corporate baddies. Along the way, our hero is also trying to reconnect with his estrange daughter. The film is hilarious, packed with zany action scenes, and is just great fun to kick back to. Grab the popcorn and get cozy by the couch, because this is a fun film to watch with the entire family!
—
We've shared what we're watching, and we want to know what your favorites are! Message us your top picks on Facebook, Twitter, and Instagram.