What are you watching this week on your favorite streaming service? While the ClickTheCity team gets busy with working from home to bring you #AroundTheCityOnline, we're also enjoying all the screen-time this lockdown has given us with our favorite shows and films!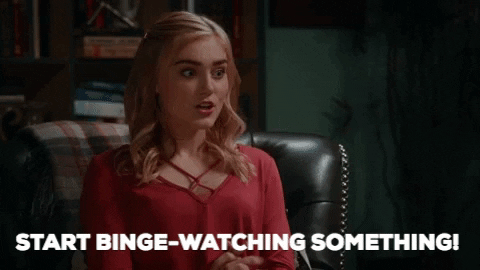 Here's this week's rundown of hand-picked streaming content you can watch at your homes. Which one is next on your binge list?
A short, spoiler-free gist: Dead to Me revolves around the lives of Jen (Christina Applegate) and Judy ( Linda Cardellini) who meet in a therapy group both are grieving the loss of their partner. Season two quickly picks up where season one's finale left all viewers hanging. Until now, Judy and Jen's strange and twisted co-dependency is complicated. Both new characters and secrets enter their lives, giving shocking and messy plot twists that are just so fun to watch.
Not only is it Christina Applegate at her best. It's also a series with an amazing Linda Cardellini playing the kindhearted bestie you simply cannot hate. Not to mention, season two's finale still leaves us with a juicy cliffhanger! Dead to Me has dark, weird humor in a murder-mystery setting, paired with a ridiculously talented cast that makes this quality binge material.
School Babysitters is one of those shows I stumbled upon while I was scrolling through YouTube's recommended videos. The anime centers on Kashima Ryuuichi, who's left to take care of his little brother Kotaro after his parents died in a plane crash. Lighthearted and heartwarming, the anime shows how much Ryu loves his brother, and how he works to get closer to all the little kids in the school's babysitter club. With 12 episodes spanning just a bit over 20 minutes, the anime is a good watch if you need a break from the drama and just want to "uwu" over all the little interactions between the toddlers and the older characters!
Our weekly highlights and entertainment guides, straight to your inbox
I just finished watching season one and currently watching the second season. However, I find it weird that it's not getting a lot of hype given how brilliant the storytelling is. Being compared to Stranger Things, Dark is much stranger and it seems that you need to solve a puzzle. I would actually find myself taking a few pauses just to take a scene in. The show isn't just about missing and murdered children but it's also about the community's problems and how they're all linked with each other — in the past, present and future. It's a show that's hard to watch but it's impossible to stop watching. I didn't think I would like it after the first few episodes but now I can't stop raving about it to friends. If you're looking for a show that would actually make you think, go and watch Dark.
Facebook first introduced me to Jaiden Animations while I was mindlessly scrolling through my newsfeed. It was not my first time to see an animated vlog, but Jaiden Animations' storytelling, narration, and simplistic art style are just so engaging and funny that I quickly went to Youtube to check out more (it seems that the clip I watched on FB was only uploaded by a fan). So far, my favorite clips from her are the ones where she revisits old games with her Game Boy or DS. It just cracks me up whenever there are weird stuff happening in these games and she so generously points them out. If you're looking for some good laugh, check out her videos!
—
We want to know what you are watching now, too! Message us your favorites on Facebook, Twitter, and Instagram.