I recently revisited Subic Bay for a quick weekend getaway. The last time I was in Subic was ages ago, probably back in high school. My family's weekend would be spent there, enjoying a good day of sun, sand and jetski. It was a good surprise to return to Subic, seeing so much development in the area, especially with all the new restaurants lined up for our picking.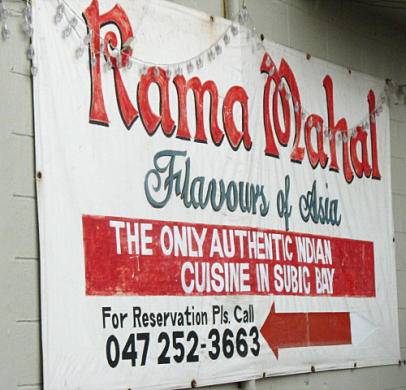 While driving around, my brother caught sight of a sign, pointing to this little restaurant near the Freeport Exchange. "The only authentic Indian cuisine in Subic Bay," it boasted. While my brother and I take a mental note to try it out for lunch the next day, my father rainchecked on us, as he's far from being a fan of Indian food. The next day was cloudy and spelled out rain, but this didn't dampen my excitement to try out Subic's one and only Indian food joint,
Rama Mahal
.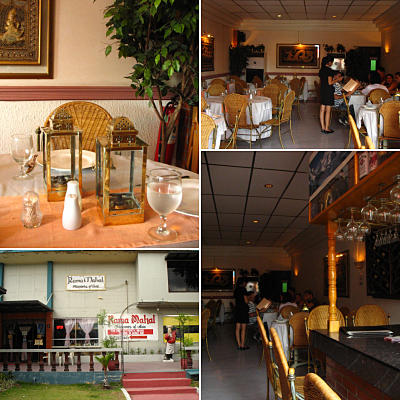 I chatted up the waitresses and discovered that the first branch actually opened twelve years ago in Olongapo City, while the Subic branch has been operating for around seven years now. Their Indian chef owner, Mr. Ram Sharma has been living in the area for more than a decade as well, and I've been told is fluent in Filipino.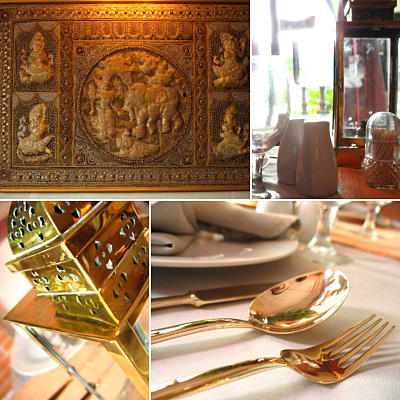 My brother and I checked out their menu and ordered more than what we can finish (it's usually like that). But then we consider it a good move since we can taste more of their offerings, being newbies to Rama Mahal. We sip on our drinks, a
Watermelon Juice (P100)
for him and a
Banana Lassi (P125)
for myself, while waiting for our food to arrive.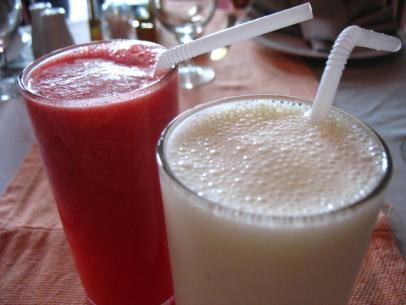 Watermelon Juice and Banana Lassi
Since most Indian dishes I've tried before are very generous on the sauce, we decided to get some
Chapati (P25)
(grilled, unleavened, thin whole wheat bread) and
Naan (P60)
(leavened, grilled flatbread) to mop off each dish clean.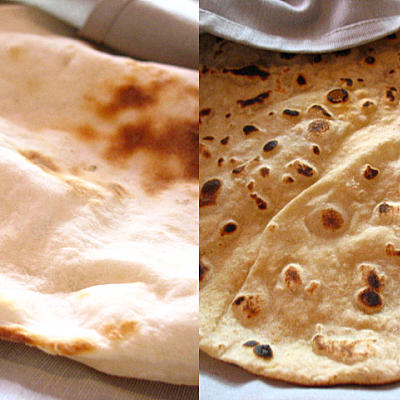 Naan and Chapati
We begin with a personal favorite, the
Paneer Palak (P275 - single order, P375 - double order)
. This is a dish I never fail to order when I try out an Indian restaurant. It had smaller slices of the chewy white cheese than what I was used to in another restaurant's version in Manila, but it still had that right kick of spice and thick luscious spinach sauce that I crave for in my palak paneer. A vegetarian dish worthy of being the main course.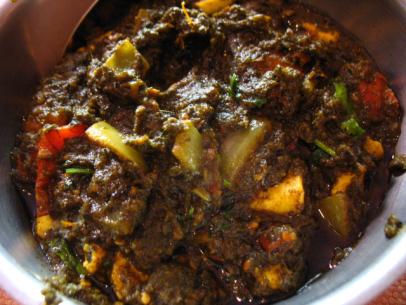 Paneer Palak
We also had another vegetarian item in the
Eggplant Tikka (P275 - single order, P375 - double order)
. This one really reminded me of the Italian eggplant parmigiano, just with more secret spices that makes it a little bit different. They also have little bits of red bell pepper. The tomato lover in me enjoyed this number, as it is very tangy. The melted mozzarella cheese oozing all over is just as enjoyable as the tomatoey experience.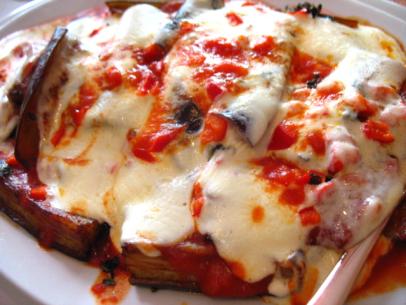 Eggplant Tikka
My brother's favorite for lunch was the
Mutton Masala (P285 - single order, P395 - double order)
. The mutton chunks are succulent and tender. The purée is generous and luxurious, thanks to the flavors of tomato, onion, and freshly ground spices.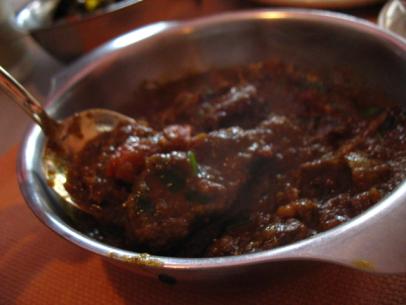 Mutton Masala
The
Biryani Rice (P300 - single order, P425 - double order)
, wasn't something we expected. Instead of using basmati longrain (traditionally used for Biryani), Rama Mahal uses the basic white short-grain rice for their version, so I don't think you can consider this as a 100 percent authentic take. Its consistency is more sticky and paella-like, because of the rice that was used. I am used to biryani that has dry and whole rice. It did go well with the next dish we ate, but I opted for the flatbreads to go with the other dishes.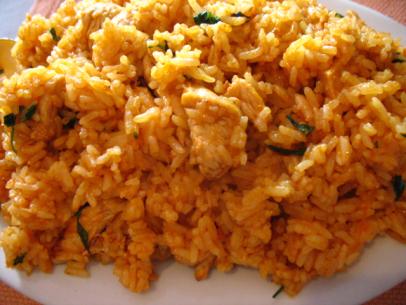 Biryani Rice
We also tried a chicken specialty in their
Tandoori Chicken (P275 - single order, P375 - double order)
. The spices and yogurt in the marinade really makes the tandoori-cooked chicken taste uniquely Indian. The order comes with a minty and zesty sauce which you can drizzle on a slice of chicken or mix with your rice or dip on with your flatbread, whatever pleases your palate more.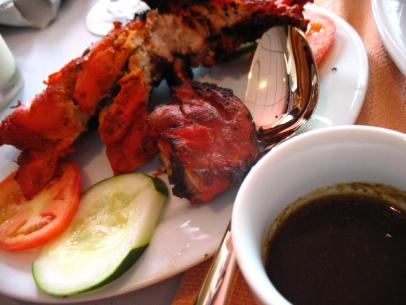 Tandoori Chicken
It's also important to note how all of our dishes were just mildly spiced. If you want boost the hotness of each dish, that is when you can request the waitress for medium or extra-spicy. This makes it easier for non-spicy lovers to experience the Indian food that they may have deemed intimidating or too 'tongue-wagging.' This makes Rama Mahal food a good 'entry level' for beginners in Indian gastronomic delights. Maybe soon I could coax my dad into trying more adventurous dishes if I bring him there on our next Subic trip!
Rama Mahal is located at Bldg. 286, Sampson Road, Subic Bay Freeport Zone. Open from 10am untl 10pm. Call (047)252-3663.