Abe's Farm
posted on

Mon, 15 Oct 2007 12:00 AM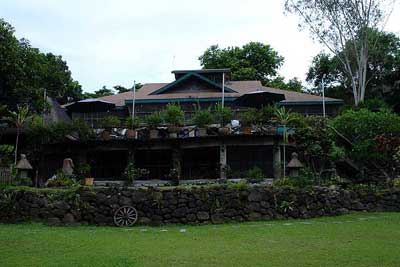 Pampanga has a new lifestyle destination. I recently trooped to Abe's Farm, an emerging resort at the foothills of
Mount Arayat
, to attend a party hosted by owner
Larry Cruz
(he's the man behind
Cafe Adriatico, Cafe Havana, Bollywood
and
Abe Restaurant
, among others).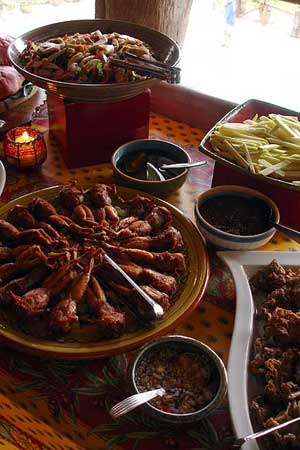 As expected, the food was fantastic, the best of LJC! (LJC is Larry's group of restaurants.) There was just so much food from the menu of his different restaurants, I wasn't able to taste every dish served on the buffet table. But on a regular day, the menu features Kapampangan cuisine.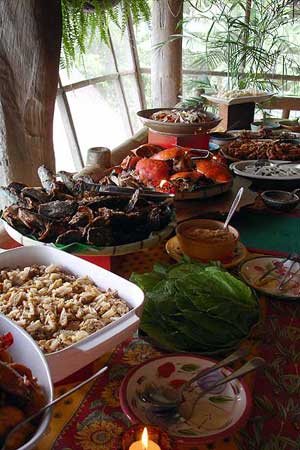 Nurture Spa
is also opening a branch in Abe's Farm and there was a special rate for everyone that day:
P500
for all treatments, one day only! That included massages, foot spa and facials. Sorry guys, but treatments are now at regular price.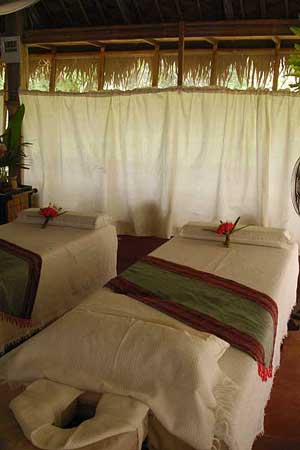 I finally got my
hilot
spa treatment. This spa features massages such as "Seseng-Ima," a Kapampangan-inspired massage; "Aruga"; "Payapa"; and the "Hilot Kagalingan," which was done with coconut oil and warm banana leaves.
There is a wooden rest house where an overnight stay becomes a dreamy rustic experience. You can also go for a therapeutic afternoon spa treatment in a cozy Ifugao
ulog
built for two.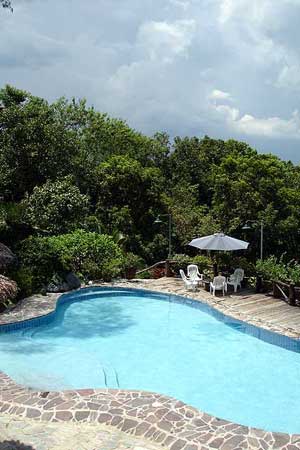 Abe's Farm is more like a private home, but there are also facilities for special occasions like wedding banquets, seminars, planning sessions, and workshops. It feels like a world away from the hustle and bustle of the city, but it is actually just an hour and 20 minutes from the North Luzon Expressway tollgate in Balintawak.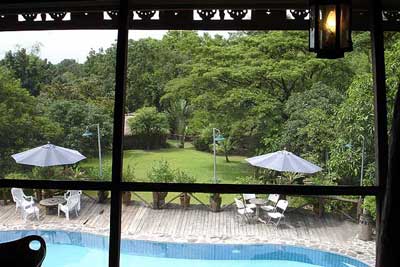 The Farm also has culinary offerings that carry on the LJC tradition. It is not about to give Pampanga, known as a gourmet province, a bad name. So the Abe Restaurant stands where the renowned writer and artist Abe Aguilar Cruz first saw the majestic beauty of Mt. Arayat.
You can contact the Abe Restaurant at (02) 856-0526.
I'm looking for Abe's Farm.