Batanes: The Home of the Winds
posted on

Fri, 10 Aug 2007 12:00 AM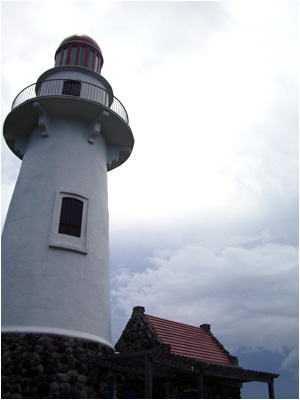 "The Home of the Winds," as the Batanes archipelago is known, is the smallest and northernmost province of the Philippines. It comprises 10 main islands, with
Y'ami
lying just 100 kilometers south of Taiwan.
With a population of just over 15,000, swelled by a few hundred visitors annually, the provincial capital of Basco is one of the few undiscovered destinations in Asia. Life here is slow, timeless and dictated by six months of driving rain, rough seas and howling winds each year.
Weather-wise, the gods have not been kind to Batanes. It is frequently lashed by typhoons from June to September, while the months from October to March bring rain and storms. If you are planning a trip, be sure to make it in April or May, when the weather is warm and sunny.
Batanes should appeal to hardy, outdoor types who enjoy hiking over hills and vales, swimming and discovering a unique local culture, rather than indulging in material pleasures. And forget five-star hotels; you will not find them here. Instead, think 1,000 pesos. It goes a long way here.
Basco
on the main island of Batan is named after the Spanish governor general Jose Basco, who in 1791 appropriated the islands for tobacco growing. They had been discovered a century earlier in 1687 by British voyager William Draper, although in 1598, a Spanish ship called the
Almirante
, which was sent by conquistador Governor Dasmariñas to Cambodia, had been dashed against the rocky shore of
Calayan
, south of Batan.
When it comes to buildings, close your eyes and blink. "You could almost be in rural Ireland," said my Canadian photographer friend
Howard Kiwi
. In the days before modern bungalows became
de riguer
, Batanes houses were solid, typhoon-proof structure built from gray rocks and thatched with sturdy cogon grass. Meter-thick stones are plastered with local mud, while heavy wooden doors are narrow and low slung. Invariably you must stoop to enter. Traditionally, dwellings were constructed with a north or northeast orientation following wind patterns, and many of them are painted white, terracotta or brilliant hues of blue.
All the daily essentials can be found in Basco: post office, hospital, dispensary, two national banks, schools, grocery store--even a couple of karaoke bars and an Italian pizzeria cum pasta restaurant called
Casa Napoli
near Amoy street, run by returning locals who made their money working on a cruise ship. During my visit, electricity is switched off often in the daytime for a few hours and turned on again in the evening.
Life revolves around the town plaza, where young men play basketball or children frolic and lovers stroll at sunset till the early evenings. To the south of the plaza stand tall cliffs which drop off sharply to the sea. At sundown, as the sun slips into the silvery waters, you may still catch a glimpse of a wrecked navy landing craft, which ran aground during a typhoon in 1988. At such a time, the ethereal fusion of land, sea and sky evokes the element of danger, searing the senses.
North of the town plaza,
Saint Dominic's Church and College
dominate the local landscape. The college provides one of Basco's accommodations, along with the town's well-known restaurant that looks like a typical school canteen. Don't expect gourmet fare, though. You are more likely to find
ensaimadas
, pancit canton, hardboiled egg and chicken or pork adobo on the menu. Beer drinkers must buy their own at the
sari-sari
store across the road.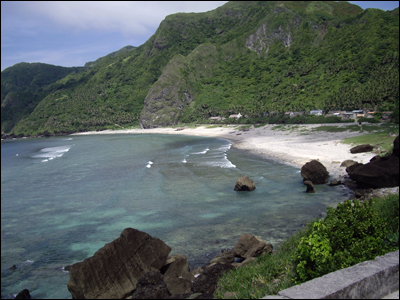 After exploring Basco, I headed off to
Sabtang Island
. Don't travel all the way to Batanes and miss the opportunity to spend at least a day exploring Sabtang. Even better, bring a tent and some provisions and spend at least a few days walking around the island. There are no official campsites, but you'll find plenty of open land where you can pitch a tent, with permission from the owner. Sabtang is solitary and peaceful, with some original Ivatan stone villages where life seems to have altered little in a hundred years. Ferries to Sabtang arrive on the island's northeast coast, where there's a Spanish church, a school and a few houses.
Back to Basco, I headed to the
Pacita Abad art center
, where the late artist had established an art gallery cum memorial foundation to showcase her work mounted in tarpaulin sheets spread inside the many walls of the gallery. Although she has done regular paintings and prints of figurative subject matter, she is best known for her works in trapunto which includes traditional textiles and local materials and seen from a distance, have the appearance of oil paintings, abstract with strong designs and colors.
The artist had made various exhibits abroad including the Washington Public Art Gallery, The Philippine Center in New York, the Hong Kong Visual Art Center and, of course, the Metropolitan Museum of Manila.
From the Abad gallery, I hied off to
Mount Iraya
for a two-hour trek with a guide from the Department of Environment and Natural Resources. Less than twenty years ago, I was witness to a reforestation project where thousands of
bitaog, palomaria arias,
and
votajao
saplings have been planted. It was an almost biblical scene, with dozens of women wearing
suot
(grass) headdresses to protect them from the sun and rain, working alongside local tribes' people tending seedlings. These saplings are now grown trees used to build their local boats as well as oil extracts for medicine.
Aside from erratic flight schedules, one other myth about Batanes is its limited variety of food. The Ivatans have fresh catch from the sea for their meals, and except for the root crops, most of the produce are imported from Luzon. In all of my travels, I take great pleasure in discovering the distinct flavors and textures of the local cuisine. And in Batanes, forget whatever diet program is in fashion; indulge instead in the island's freshest catch and bounty!
Try their
uvi
(yam), camote chips in their biodegradable packaging, yellow rice, lobster and
tatus
(coconut crab, a delicacy whose distinctive flavor is enhanced by the pandan fruit on which this native crabs feed). They have their own version of
bola-bola
called
uvod
, primarily made of the pith of the banana tree trunk,
dibang
(flying fish), ground pork, onion leaves and garlic mixed together and shaped into small balls.
Gabi
(taro) stalks were sautéed with pork blood and ground fish in a dish called
venes
.
Also try their
arayu
, or dried dorado, which is perhaps the fitting symbol of Batanes. It's another food to sustain the Ivatans through the stormy months. It is in the month of March when this type of fish abounds. Fishermen bring salt to preserve their catch. Because the
arayu
is meant to last a long time, it is usually best to cut the dried fish into small pieces then soak in water to soften them before frying.
Completing a tour of Batanes is a stop at the
Honesty Coffee Shop
. Incredulous as it may sound, there is nobody minding this store. Instead, a clear plastic jar is left on the counter for customers to pay for their snacks and get their own change. It works under the honesty system.
There is nothing that could be lost in Basco, except perhaps one's heart, for one can't help but fall in love with this magical island, its breathtaking views, and gracious people. "Dios mamajes," thank you in Ivatan, translated literally into "May God return the favor to you."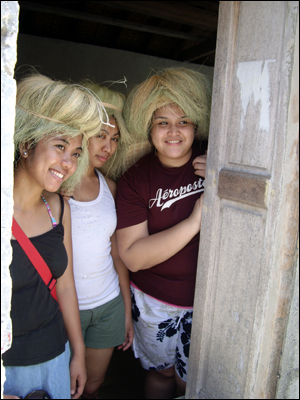 Images also by Vic Albornoz Lactaoen