I'm sure that there's been a time when you have wanted to throw a hissy-fit and start breaking whatever you get your hands on. Well people, welcome to the new haven for stress relief, the Tacsiyapo Wall at the Isadaan Restaurant in Gerona, Tarlac.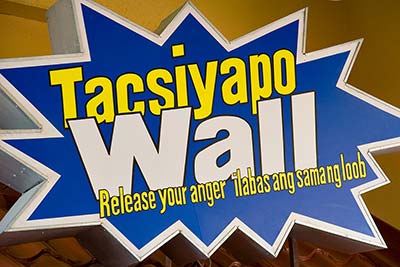 The Isdaan Restaurant has been open for about a year now and has been an interesting stop for those traveling up north. It is actually a floating restaurant which features a large fish pond (on top of which you will dine), huge Balinese-inspired stone sculptures and lots of fun activities. Part of the Ongpauco chain of restaurants, you are assured of good food and great ambiance.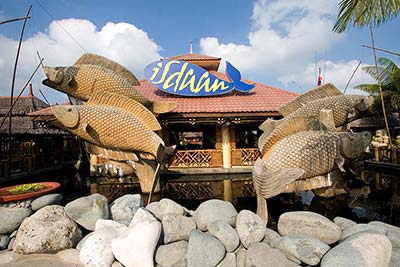 An interesting feature of the Isdaan Restaurant is the Tacsiyapo Wall, which is by all means is a unique and ingenious invention. Where else can you throw plates, mugs, vases, or TVs even, without drawing nasty stares? According to one of the people who work at the restaurant, the idea came about when the owner was very frustrated one day and decided to smash a few of his plates at home. Realizing that it was a very good way to vent one's anger, he decided to spread his methods by creating a little nook in his restaurant where patrons can release their pent up rage.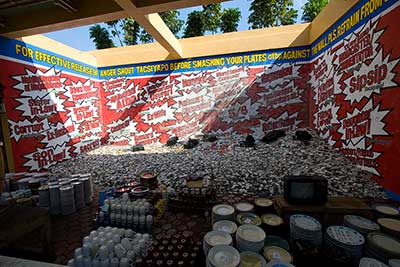 The word '
tacsiyapo
' is a kapangpangan term which means "Shame on you!" Quite appropriate actually, since the wall where you get to smash your wares is emblazoned with different issues over which Filipinos usually get frustrated. Favorite targets on the wall are "5-6!," "Boss / Managers / Supervisors, etc. !" and "Mother / Father in Law!" It is comforting to know that you are not the only one suffering from the same problem. It's an amusing revelation and is in fact rather telling about us Filipinos, isn't it?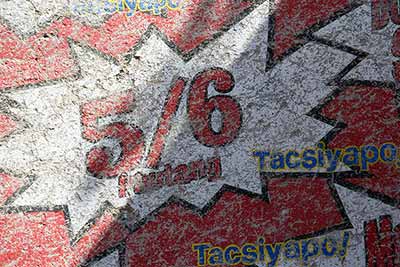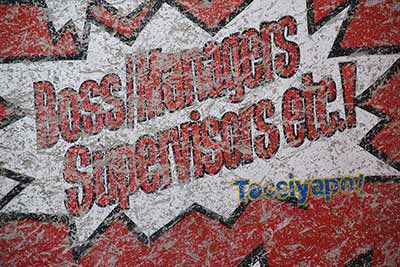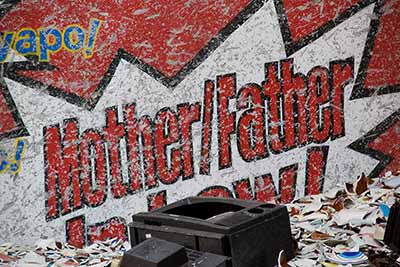 I got the chance to vent my frustration (frustrations, actually) on the wall when I was on my way up to Baguio early this year. I must say, it is an experience. Before hurling that piece of ceramic at the wall, you first have to scream out "
Tacsiyapo
!" Needless to say, I really wanted to scream my lungs out, but since I was the only one there, I was too shy to scream and ended up murmuring it to myself. It's funny because my first throw didn't even get close to the wall. But as I got the hang of it, I could feel all the frustration fading away as each piece of crockery made a shattering sound.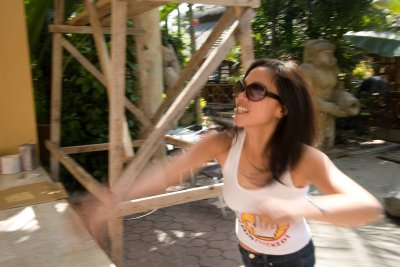 The Tacsiyapo Wall is definitely a must-try for people of all ages. If all that finding your center mumbo-jumbo just doesn't cut it for you, you could try heading up north and chucking a piece of ceramic at the wall. For as low as sixteen pesos a mug, you can break stuff to your heart's content. It may not solve your problems permanently, but at least you lower the risk of throwing a tantrum when you get back to the real world.