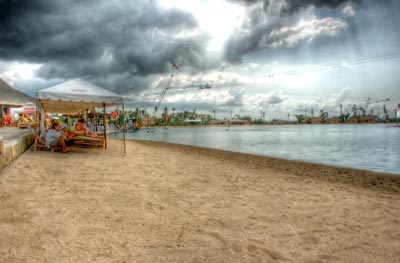 When I received a text saying that I was being invited to take a look at the
Camsur Watersports Complex
in Camarines Sur, I turned to the nearest person at the office and asked,
'where is Camarines Sur again?'
Forgive my ignorance, but I had yet to find out that Camarines Sur is in fact located in the Bicol Region, with its world-renowned product, the pili, as its defacto ambassador – the very same Bicol Region that was ravaged by typhoon Milenyo.
So after a (two hours delayed) Air Philippines flight to Naga airport, I had arrived! But not after what I consider to be one of the most nausea-inducing plane trips I've had in my sojourning life. The sporadic turbulence and the bumpy 45 minute ride was bearable; it was the landing that had me spouting every prayer that came to mind. Since the Naga airport runway is shorter than ideal, the pilot has to slam on the breaks for each landing to ensure that the plane stops within the tarmac, otherwise, passengers are in for another take-off and another attempt at landing.

I was short of doing a celebratory dance as I stepped off the plane and was greeted by an afternoon drizzle.

The Camsur Watersports Complex, (CWC, as it is more popularly known) is just a 5-7 minute car ride from the Naga airport and is located within the Provincial Capitol Complex. You can take a tricycle or taxi to CWC; if you're staying at one of its lodging facilities, airport transfers are free (call to pre-arrange).

The first thing that you'll notice at CWC is the presence of foreigners, which always makes me wonder, how come they know about these places before we (Pinoys) do? Once you get past the slew of Germans, Brits, Australians, and Japanese, you realize (happily so) that there are also a lot of Bikolanos milling about the place and enjoying the facilities on the six hectare complex.

CABLE SKIING Cable skiing is the main event at CWC. As its name implies, the skier is pulled by an overhead cable, and she has the option of being on a wakeboard, waterski, or kneeboard while hooked-up to the cable on the move. World champion wakeboarders and beginners (who usually start-off on the kneeboard before getting up on both feet) alike fall in line to have a go. The great part about it is the park's jovial and non-competitive atmosphere, an appeal that's likely been imparted by the equally laidback Luis Raymund (aka 'L-Ray,' aka 'Gov') Villafuerte Jr., CWC's head honcho and provincial Governor of Camarines Sur, one who's hell-bent on promoting tourism to his province, which he feels is at par and sometimes even surpasses other better-known destinations within our Philippine archipelago.

CWC is the brainchild of Gov. L-Ray (himself a wakeboarder, and a darn good one, so we've heard), and if you talk to any wakeboarder on the premises, they have nothing but praise for the young politician, who has created a world-class facility that is both affordable, accessible, and more important, complies with safety standards to ensure that novices and experts alike enjoy their time at the park.

OTHER FACILITIES If the cable park isn't your thing and you just want to lazily spend your days tanning, you can do just that as CWC also has a pool, clubhouse, restaurant, pro shop (where you can get wakeboards, life vests, helmets, board shorts, and crocs, to name a few items), and an area for beach volleyball.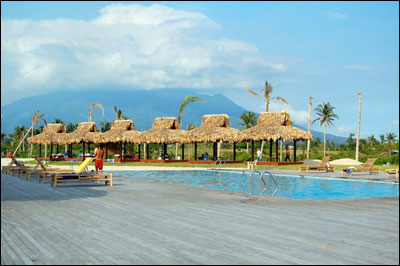 BMX riders can delight in the sand dunes that were built with their extreme needs in mind; coupled with the skate park and the already thriving cable park, CWC is set to be known in the world-stage as an Extreme sports haven.

FUTURE PLANS "We want this place to be the Extreme Sports Disneyland of the world!" says Ruben Buchanan, one of the resident managers at CWC. "Gov (L-Ray) also has plans to build a 9-hole golf course, ATV park, a foam pit (where riders can try out their tricks and still have a soft landing), and a boat lake," he confirmed.

WHERE TO STAY You have a choice of lodging at CWC. There's the Mansion Suites, a hotel that's popular with the wakeboarders and foreigners (P2,200-4,000 for 2-4 pax/room depending on size and room choice). If you don't want to stay within the standard hotel then the cabanas may be more your thing (P2,800/night, good for 2 people); or perhaps the unconventional containers or 'trailers', where you can pick from one that houses two people, or a family-sized one with two bedrooms and a kitchenette that can accommodate four to five people (rates start at P2,800/night).

What's yet to open are the Balinese Villas (P5,000/villa, good for 2 people), which is about a ten minute walk from the cable park, but is worth the mild exercise. When the villas are finished and are open to the public, you can look forward to an on-site spa, luxe pool, and of course, your own private home away from home. The great part about it is that all of the room rates come with breakfast, and you can avail of the cable park and the CWC facilities for free throughout the day.



Villa Room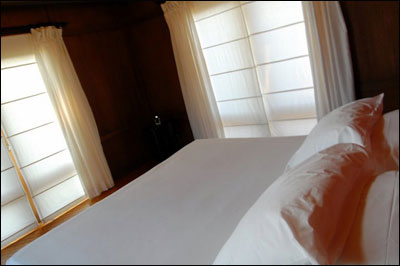 SIDE TRIPS
You can have a day trip (pre-arranged) to the picturesque Caramoan Peninsula (P2,310/person for at least 5-7 people, inclusive of RT land and boat transfer, island hopping boat, meals, and a tour guide), or if you're not up for the 3 hour trip to Caramoan, opt for the shorter Aguirangan Island Day Tour (P1,6550/person for 5-10 people and P3,660/person for 2-4 people; inclusive of RT land and boat transfer, lunch, cottage rental, tour guide, snorkeling gear).

If you're a nature lover, try the Mt. Isarog Climbing Tour (P4,300/person for 2-4 people, and P2,100/person for 5-8 people, inclusive of RT land transfer, meals, tour guide, tent rental, entrance fee), where your guide will take you through waterfalls, a dip through cool waters, animal and bird-watching, among other things, that are home to the majestic Mt. Isarog.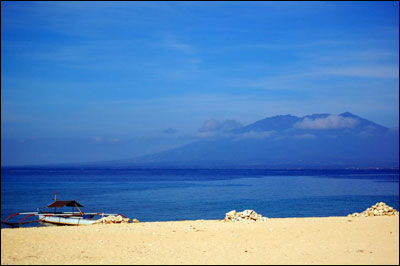 MARKET! Just 15-20 minutes away (by jeepney, tricycle or car ride) from CWC is the Naga town proper. Make sure you take a walk through the Naga palengke as you're sure to find pili savories (P30-220), native bags (P50-450, depending on size), and lots of other souvenir items to bring back as pasalubong.

All in all, there was never a dull moment at CWC for me. Sure, service needs a bit of work, specially at the on-site restaurant, as it takes awhile for orders to come to the table. Also, there are times when they may run out of several items (like, say, pizza dough, key for making the much coveted Four Cheese Pizza, which is definitely a must-try). Whether you're an extreme sports enthusiast, a nature-lover, a 'lazy reading by the pool' person, or simply am 'I'll stay in my Balinese villa all day and veg' kind of guy, there's definitely something for you at CWC.

As the saying goes over there, 'Come South, CamSur!'

HOW TO GET THERE: Air Philippines flies daily to Naga Airport in Pili and to Legaspi City. Philippine Airlines and Cebu Pacific Air also has daily flights via Legaspi City. Ordinary and Air-conditioned buses travel the Manila-Camarines Sur Route daily. For detailed information on flight and bus schedules, click here.

Image 1 taken by Jay Lara; Images 2-4 taken by the writer.