Wang Fat Hostel
posted on

Tue, 10 Apr 2007 12:00 AM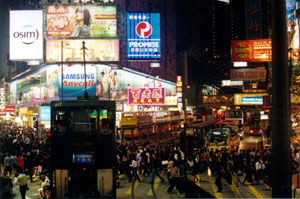 Hong Kong is accessible to us Filipinos. The airfare from Manila is affordable, people speak English, and it's only two hours away. When I decided to spend a few days there, I of course dragged a friend along to make the trip more enjoyable.
Our only problem was finding a place to stay. Hong Kong has become such a tourist's paradise that hotel prices are pretty exorbitant. Thankfully, affordable accommodations are available for people who'd rather spend their money on visiting tourist spots than in expensive and lavish rooms.
The concept of hostels or guesthouses isn't new to me. It's just that I've never tried it before. Plus, my friend and I are picky when it comes to bathrooms. Still, beggars can't be choosers, so we decided to bite the bullet after surfing on the net for reviews and photos; the reviews seemed reliable. Among the ones reviewed, one of the highest ratings went to
Wang Fat Hostel
, a guesthouse in Causeway Bay.
So I checked their website and was pretty pleased with what I saw. They provided all the necessary information: their services, location, types of rooms, and price range. Upon inquiring about their booking procedure, I was pleasantly surprised to find them very accommodating and prompt in responding to my inquiries; that was definitely a plus.
Booking a room was a breeze. I only had to provide them with our details, the type of room we were getting (we got a room with two single beds and private bathroom), and the credit card number for the 10% deposit that is required to secure a room. The general manager replied to my email a few minutes later, confirming my reservation. I was told to print out a copy of the email so that I could present it when we got to the hostel.
Fast forward to our trip. My friend, Ayeen, and I couldn't wait to see the hostel to see if we actually found a decent room that could be a cheap alternative to hotels in Hong Kong. We left the airport via the Airport Express, got off at the Hong Kong station, then changed to the MTR Island Line. We got off at Causeway Bay, and followed the directions to Exit E. When we finally got to the street, we were surprised to find a bustling area, surrounded by clothing stores to the left and right.
We walked along Great George Street and turned left on Paterson. We passed MaxMara and a Starbucks. It wasn't long before we found Paterson Building, where Wang Fat is housed. We went in and rode the tiny elevator (not for the claustrophobic) up to the third floor, where the reception area is located.
The general manager greeted us warmly. I whipped out the printed copy of the email, and in a few minutes, we were being ushered into our tiny room on the sixth floor. The room was big enough to fit the two of us and our luggage. No other space for anything else, really. We were so happy to find that it was clean. The walls were wallpapered (there weren't even any unpeeled portions!), no cobwebs and dust were in sight. The floor was squeaky clean, not sticky. The beds were covered with clean, home-style bedsheets, and they came complete with pillows and comforters.
After being mesmerized by the room's pristine condition, we were able to take a closer look at everything else. We had a dresser, with drawers to put our things in. By the door of the room were a lot of hooks to hang our clothes and towels on. A tiny but serviceable TV was placed atop a tv stand-slash-closet (which we didn't use).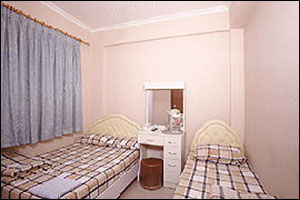 Finally, it was time to face our fears: the bathroom. Upon opening the door, we immediately thanked the higher beings for giving us a clean bathroom. It was tiny that the entire bathroom would get wet when we took a shower, but it was clean, and that's what mattered. The toilet flush was working well, but there was both hot and cold water, there was a mirror, and again, lots of hooks to hang your things on (I say most accommodation places do not understand this as well as Wang Fat does).
Aside from giving us a clean bed every night, Wang Fat Hostel has a receptionist that's pretty knowledgeable in the Causeway Bay area. Ask him anything, from tourist spots to money changers, and he'll point you in the right direction. He speaks great English, which makes things a lot easier.
Being the Internet nut (Internut?) that I am, I was so delighted to make use of the hostel's free Wi-Fi connection. Their signal strength reaches "excellent" heights. I find it ironic that this service is free in a "mere" hostel. I'm sure that if we had decided to stay in a fancy hotel, we would have been charged for this service. All guests are also entitled to free local calls, and some rooms, such as ours, even have phones installed in them.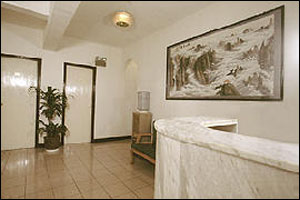 This hostel earns another big check mark from me for the daily room make-up service. They cleaned the room well, made the beds, and changed the towels, without touching our things. They left it just the way we did.
So next time we invade Hong Kong, we're definitely staying in Wang Fat again. The location's accessible, the area is safe, the rooms are clean, and the service topnotch.
Wang Fat Hostel Details:
Room Prices (per night):
Single room with private bath: HK $270
Single room with shared bath: HK $220
Twin sharing with private bath: HK $260
Twin sharing with shared bath: HK $202
Triple sharing with private bath: HK $350
Triple sharing with shared bath: HK $300
Dormitory: HK $98
Contact Information
: Apartment No. A2, 3/F Block A, Paterson Building, 47 Paterson St., Causeway Bay, Hong Kong. Website: http://www.wangfathostel.com.hk or http://www.hostel.hk; E-mail: info@hostel.hk; Phone: (852) 2392-6868; Skype: hkhostel
Images taken from Wang Fat Hostel website.