Are your skills enough for these thrills?
There's always been a huge gap between the real life and imaginary when it comes to the horror and mystery genres. The way that films, TV shows, and literature portray such stories are really compelling that it is safe to say that many of its audiences have once dreamt up of becoming a detective like Sherlock Holmes, or imagined how they would have fared if they were being chased by zombies, psychos, and the like.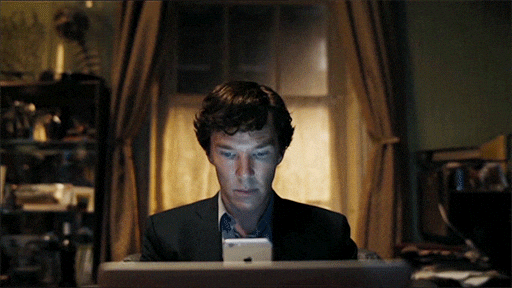 This is why escape rooms and horror attractions have become popular spots for people seeking these kinds of experiences. So whether you are hooked with mysteries and puzzles, thrilled by creepy settings and characters, or just want to have some fun with your friends, we've rounded up attractions in Manila that are perfect icebreakers to your everyday routine!
1. Mystery Manila
Locations: Century City Mall, Eastwood, Jupiter, & Ayala Malls the 30th
Number of players: 2 to 6
Time limit: 50 minutes
Prices: P400 to P550 per person
Mystery Manila has been around since 2014, offering fun and challenging escape rooms to groups of friends. They come up with new mystery rooms regularly, meaning you can always come back for more games filled with riddles and puzzles! But your squad must also prepare for some jump scares, especially if you've fancied to take on their horror-themed rooms! Check out their website for more information.

2. Breakout Philippines
Locations: Shangri-La Plaza, Serendra BGC, & SM North EDSA
Number of players: 1 to 6
Time limit: 45 minutes
Prices: P300 to P600 per person
Plan as a team, solve puzzles, and escape before time expires. We hope breaking out from mystery rooms were that easy. Breakout Philippines is yet another hub for thrilling escape rooms with smartly crafted themes and puzzles. It is all about escape. Escape from zombies, serial killers, a video game world, or even inside a catacomb. For more information, check out their website.

3. LOST Philippines
Locations: Greenhills Promenade & SM North Towers
Number of players: 2 to 12 (number per game varies)
Time limit: 45 to 75 minutes (time limit per game varies)
Prices: P450 to P700 per person
Based in Hong Kong, LOST has other branches in different parts of the world including Australia, Canada, China, Singapore, Taiwan, Vietnam, and here in the Philippines. LOST Philippines boasts of its use of high end technology to bring players a more immersive experience beyond the usual UV lights and magnetic fields. Visit LOST Philippines' website for more details.

4. Left Behind PH
Locations: Vertis North, Marquee Mall Pampanga, & Circuit Makati
Number of players: 2 to 8
Time limit: 45 minutes
Prices: P350 to P450 per person
Another escape room spot, Left Behind PH offers yet another roster of rooms with creatively woven tales accompanied by puzzles, mysteries, and plot twists! Browse through diverse themes with difficulty indicators. Choose your story, escape and uncover the truth! Check out their website for more details.

5. Asylum Manila
Location: New Manila Quezon City
Length: 45 to 60 minutes depending on one's pace
Prices: P599 to P1,200
If you're all for the thrills, then the latest horror attraction, Asylum Manila, is your best bet! Technically, this isn't an escape room game so there are no puzzles and mysteries to solve, but once you step in you'd probably be wanting to escape all the same. The indoor attraction features intricately created 'corpses,' staff in realistic make-up and prosthetics, and animatronic nightmarish creatures all just waiting for you to come by! Asylum Manila definitely brings the local "horror attractions" into a whole different level. Check out Asylum Manila's website for more information.
Have you survived any of these attractions?
—
Homestream image from Breakout Philippines Facebook page.